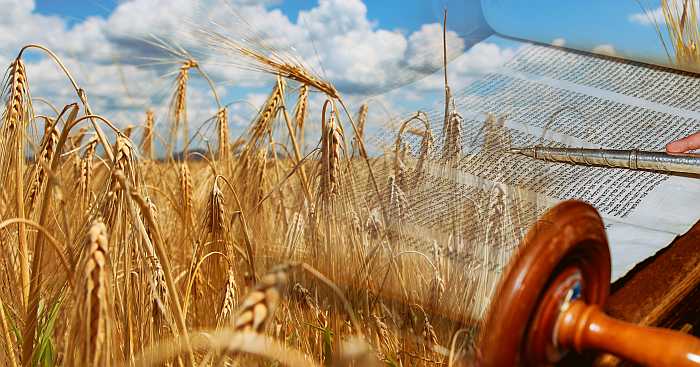 Photoe: Envato

Shavuot (also known as Pentecost) is one of the three Pilgrimage Festivals (the other two are Passover and Sukkot) when Jews would go to Jerusalem. Shavuot takes place on the sixth day of the Hebrew month of Sivan. The Hebrew word Shavuot translates as "weeks" since it celebrates the completion of the counting of the omer, the 49-day count between Passover and Shavuot. The holiday of Shavuot commemorates the Jews receiving the Torah at Mount Sinai. It is customary to stay up to learn Torah on the night of Shavuot and to eat dairy foods.
Shavuot always takes place in the spring which is a beautiful time of year for a vacation. Shavuot begins on Saturday night, June 4th 2022 and ends on Monday night, June 6th (Sunday night, June 5th in Israel). The two-day holiday this year falls out on Sunday and Monday, making it a three-day yontif (holiday) which is another great reason to go away for Shavuot this year. Cooking for Shabbat every week is hard enough but cooking for a three-day yontif would give anyone a headache. It's the perfect opportunity to take a vacation and let someone else do the cooking for a change. There are great
Shavuot programs
for 2022 in Europe, Dubai, Morocco and the United States.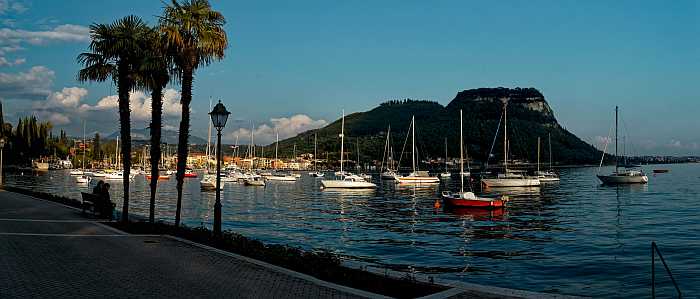 Lake Garda Italy (Photo: Wikimedia Commons)
Shavuot Programs in Italy:
Yonik Garda Crown with Yoni Kahana Group: kosher hotel located in northern Italy: Book 6 nights and get the 7th night free!
Hotel Riva Del Sole with Kosher Holidays: kosher hotel located on Lake Garda
MyOne Kosher Hotel in Canazei with Avi & Belinda Netzer
Shavuot in Dubai: Gaya Tours at the Park Hyatt Dubai 5-Star Resort
Shavuot in Morocco:
The Fairmont Taghazout Bay with White and Blue
The Mazagan Beach & Golf Resort with Sarah Tours
Hotel for Shavuot in Prague: King David Kosher boutique hotel located in the center of the city within walking distance to local landmarks.
Hotel for Shavuot in Cyprus: The Blue Lagoon Kosher Spa Hotel on the beach in Paphos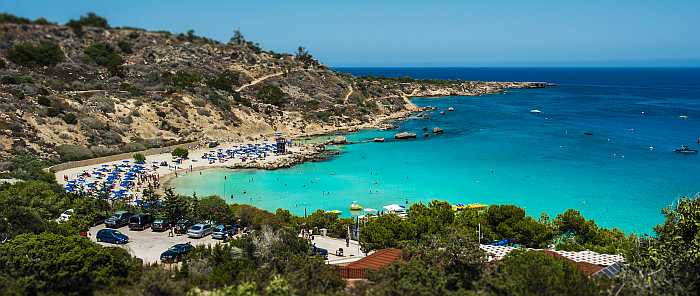 The Blue Lagoon Cyprus (Photo: Envato)
Shavuot Meals-Only Program in France: David Guez meals program at "The Dav" Cannes Jewish Community Center restaurant. Hotels booked separately.

Shavuot Programs in the United States:
Arizona: The Chabad of Flagstaff's Molly Blank Jewish Community Center
New Jersey: The newly renovated Radisson Hotel in Piscataway, NJ with Mandel Events & Pesach Time Tours
New York: The Hilton Albany with Aryeh Deluxe Retreats
We are exactly halfway through counting the Omer so there isn't much time left to book your Shavuot vacation. If you haven't looked at the calendar yet, it is a long weekend that includes a three-day yontif. If you have never gone away for Shavuot before, then this is definitely a good year to begin. The weather is great no matter what destination you choose. If you can't go far then there are great programs in the United States. If you are looking for a bit of adventure then head to Dubai or Morocco.
Kosher hotels
have become very popular with those planning kosher vacations. By going to a kosher hotel, you know that you don't even have to think about food. The fact that the kosher hotels are in great locations in Italy, Prague and Cyprus makes it difficult to choose where to spend your Shavuot vacation.
The Shavuot 2022 holiday packages vary but most include all the meals, tikkun leil Shavuot (all-night learning), minyanim and lectures. There are opportunities for day trips and sightseeing depending on what city you are in for Shavuot. Most of the Shavuot hotel options have numerous on-site amenities, including golf course, spa, fitness center, private beach, kids programming and entertainment. There are programs to suit different budgets and levels of kashrut. Check out the options for
Shavuot programs
and choose the one that is right for you and your family.
Chag Sameach!