Passover Programs
New York
Passover Programs 2023 New York
TJT will continue to bring you all the latest details about Passover Programs 2023 in New York.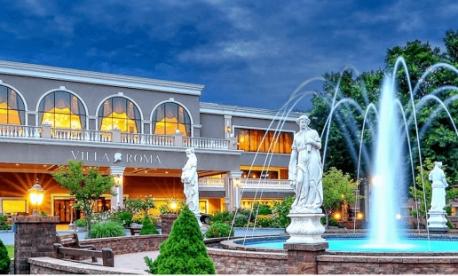 New York, United States
FFH Events Passover Program 2023 in New York
FFH Events Passover Program 2023 in New York
SOLD OUT! Only 2 hours from NYC at Villa Roma, a four star top rated hotel, nestled in the beautiful upstate mountains of NY in the town of Callicoon. The hotel is exclusively ours for Pesach 2023. Glatt Kosher. Pesach with FFH looks forward to once again delivering an astounding blend of strict Kashrus standards, delicious and plentiful meals, delightful entertainment and uplifting speakers; All in the warm atmosphere that FFH is known for. Enjoy our onsite Bakery department, coffee shop and Ice Cream House.
Pesach 2023 Vacation in New York


Passover 2023 Programs at a 'kosher for Pesach hotel within a 45 to 90 minute drive to New York City. There are great Glatt Kosher for Pesach Vacation options for people who want to tour the city or for people who work in the city. Go away for Pesach so you don't have to deal with all of the cooking, cleaning and shopping but you can still go to work or visit Manhattan like a tourist.

The New York Pesach Programs at Pesach hotels offering plenty of delicious food prepared by talented chefs and is strictly kosher. The hotels boast indoor swimming pool, fitness center, indoor tennis, hiking and sightseeing. There is plenty to keep you busy with kids camp, shiurim, lectures and entertainment. Take day trips to Manhattan to visit a museums, see a Broadway show or any of the New York City landmarks such as the Empire State Building, Central Park, Times Square or Rockefeller Center.

Aryeh Tours at the Kartrite Resort in the Catskills: enjoy the indoor water park, beautiful mountain views, hiking trails, laser tap, rock climbing wall, zipline and more.
Glatt Kosher New York Pesach Vacation close enough to visit NYC but far enough so that you feel like you are in the country.
Be sure to check out TJT's complete
US Passover 2023 Programs
directory!