Dear Users: TJT is monitoring the Passover Program industry in the age of coronavirus (COVID-19) for the upcoming year (2022). TJT will be keeping you updated as information about Passover Programs 2022 becomes available.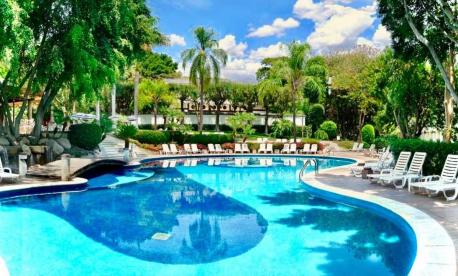 Mexico
Luxury Passover Program 2022 in Mexico
Luxury Passover Program 2022 in Mexico
At Camino Real Sumiya Resort, located in the beautiful town of Cuernavaca, also known as the "City of Eternal Spring". Kosher Tours Mexico (KTM) offers unrivaled personal service, first-class Glatt-Kosher cuisine, inspiring lectures by prominent Scholars, fun entertainment, tours and cultural excursions that will amaze your entire family. KTM's Passover Program aims to inspire, entertain and provide a spectacular Pesach experience for you and your loved ones at a reasonable price.
More Info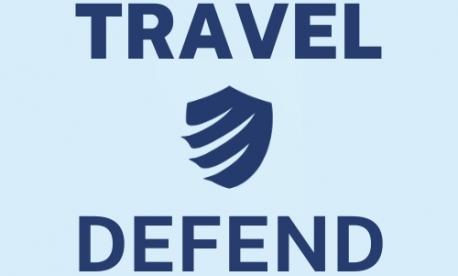 United States
Travel Defend - Specific Travel Insurance For Kosher Programs
Travel Defend - Specific Travel Insurance For Kosher Programs
TRAVEL INSURANCE IS NO LONGER SIMPLY AN OPTION. IT IS ESSENTIAL. We have done a TON of legwork and research to find the best policies to recommend to the Kosher Tour Traveler - and yes, if you or anyone in your party gets Covid, you are covered.
More Info
Passover Programs in Mexico 2022
Treat your family to a luxurious Mexican vacation this Pesach. We have a variety of Passover programs for you to choose from in Cancun, Playa del Carmen, Riviera Maya and Puerto Vallarta.

The resorts in Cancun offer luxurious accommodations and sandy white beaches. Gaze out at the clear blue ocean while you relax on the beach. Pamper yourself at the spa, dive into the pool or play a round of golf. There is also tennis, racquetball, water sports and hikes. If you can drag yourself away from the beaches then take the time to visit The Maya museum, The Cancun Underwater Museum or one of the Mayan ruins around the island.
Spend your holiday in Puerto Vallarta and take advantage of the shopping and nightlife. Pamper yourself at the spa, play a round of golf, go whale watching or visit the Vallarta Botanical Gardens.

The Riviera Maya is famous for its pristine beaches, lush tropical forests, Mayan ruins and premier diving and snorkeling. Playa del Carmen is a popular tourist destination in eastern Mexico. Playa del Carmen offers a wide variey of tourist activities due to its geographical location in the Riviera Maya.
Enjoy exquisite cuisine by top chefs at all the Pesach hotels. The food at the resorts are strictly Kosher and you will certainly find one that meets your requirements: Glatt kosher, Chalav Yisrael, no kitniot, no gebrochts, mehadrin, shmura matzah, Halak Beit Yosef and mashgichim on-site.
Most programs have lectures and shiurim, option for private seder, Ashkenazi and Sepharadi minyanim. They have children's programs, teen program and live entertainment on Chol Hamoed.
Choose a Glatt Kosher Passover Vacation in Mexico to suit your budget.