Passover Programs
Bahamas
Dear Users: TJT is monitoring the Passover Program industry in the age of coronavirus (COVID-19) for the upcoming year (2022). TJT will be keeping you updated as information about Passover Programs 2022 becomes available.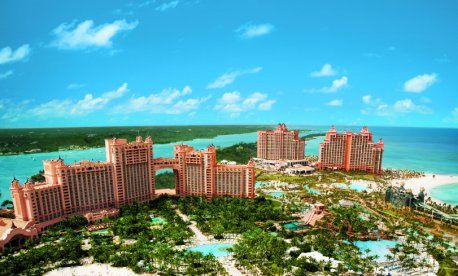 Bahamas
Passover Program 2022 At The Atlantis Spa & Resort with Kosherica
Passover Program 2022 At Atlantis Spa & Resort with Kosherica for our most exciting a stunning 2020 Passover program.
Join Kosherica at the Atlantis Resort and Spa in the Bahamas for our most exciting and stunning Passover program. The resort features a marine habitat, Aquaventure water experience as well as saltwater lagoons & pool. Program offers delicious food, great entertainment, lectures and day camp.
More Info
Passover Program 2022 - Pesach Resort in the Bahamas
Leave the cold weather behind and spend Pesach vacation at the upscale resort and spa in Paradise Island, Bahamas. The Bahamas is made up of 700 islands and over 2,000 rocks and cays, spread out over 100,000 square miles of ocean. It is an ecological oasis, featuring the clearest water on the planet. Paradise Island sits offshore from New Providence Island in the Bahamas, with two bridges to the city of Nassau, over Nassau Harbour.
Join Kosherica at the Atlantis Resort and Spa. The Atlantis resort covers much of the island as it includes a casino, large marine habitat and the Aquaventure water park. There is something for everyone at the resort, You can lounge on the white sand beaches, swim with the dolphins, hang out by the pools, play golf or pamper yourself at the spa. All food is Glatt Kosher. You won't go hungry with three meals a day, tea rooms and barbecues prepared by our talented chefs. Enjoy exciting entertainment, interesting scholars in residents and day camp for the kids during Chol Hamoed Pesach.
Glatt Kosher Pesach vacation in the Bahamas!