Kosher Vacations
Summer Vacations
Summer vacations, tours and travel are back for 2022!!
We have compiled a list of kosher summer vacation options available, as tourism opens up around the world. These include kosher cruises, hotels open through the summer, tours, resorts and villas.
More Offers for Kosher Vacations - Summer Vacations
Kosher Vacations Summer 2022 | Kosher Hotels in 2022 | Kosher Tours Summer 2022

Kosher Hotels, Kosher Resorts and Kosher Tours for Summer Vacation 2022. All the Jewish Travel and kosher vacation information that you need to plan the perfect summer vacation. Plan your next kosher holiday with TJT - comprehensive kosher and Jewish information for Jewish travelers throughout the world. Updating with new offers daily.
Kosher hotels around the world are starting to reopen and are currently taking reservations for summer vacations 2022. It is important for all travelers, including those vaccinated, to check the coronavirus testing and quarantine requirements upon arrival in foreign countries and upon return to countries of origin. These requirements and restrictions are updated on a daily basis.
While everyone is busy planning their Pesach vacation, keep in mind that summer is not far behind. Another three months, the temperature rises (We hope) and the kids are out of school. Summer 2020 was a bust for summer vacation because of COVID but things started picking up for Summer 2021.
There were a number of successful kosher vacation programs last year including:


The Trump International Beach Resort in Sunny Isles: Pool, spa, water sports and more. Walking distance to Synagogues and Kosher restaurants.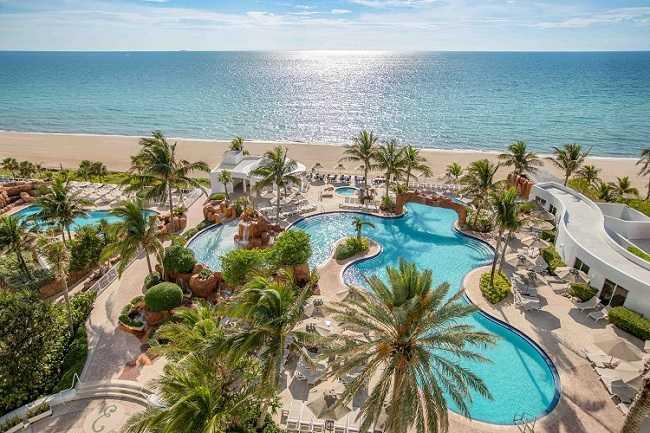 Trump International Beach Resort in Sunny Isles - Summer 2021
Kosher Luxury in St. Moritz: Synagogue, separate swimming, spa, baby sitting, kids club and outdoor activities.
Blue Lagoon Kosher Resort & Spa in Paphos, Cyprus: beach, spa, Synagogue, evening entertainment and day trips.
Hotel Resort in France with Gourmet Travel: Synagogue, spa, kids club and evening entertainment.
Kosher hotel in Lake Garda, Italy: beach, boat harbor and many nearby attractions.
My Kosher Hotel in the Italian Alps: Synagogue, mikvah, pool, gym, kids club and fabulous day trips.
Kosher Casas in Costa Rica: villas with private pools, full time concierge, kosher kitchen and local adventures.
ANI Private Resorts in Anguilla, Dominican Republic, Sri Lanka and Thailand: fully staffed luxury resorts with all the amenities, kosher meal program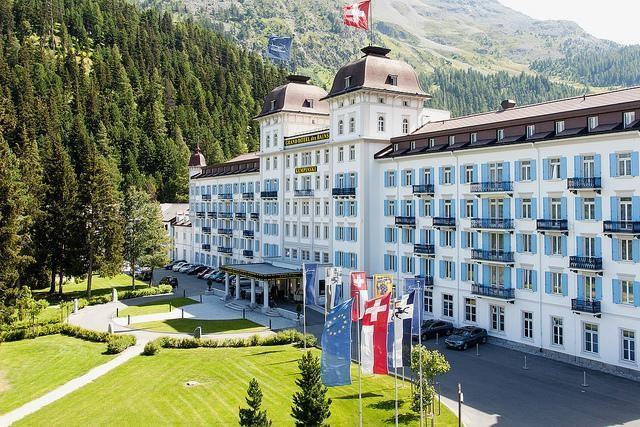 The Grand Hotel Des Bains in St. Moritz - Summer 2021
Summer 2021 had some very nice programs. We have seen from the interest in Passover programs that people are ready to travel and vacation again. COVID comes in waves but we are learning to move on and live with it. Families have really been missing out on their summer vacations. We expect a very busy summer vacation season in 2022. Start doing some research. We will be adding more kosher summer vacations so check back in with us on a regular basis.
Choose from kosher hotels around the world for your summer vacation 2022:
Kosher Hotels in Cancun, Mexico
Kosher Hotels in Italy at the Dolomites
Kosher Hotels on the French Riviera
Kosher Hotels in the French and Italian Alps
Kosher Hotels in Cyprus
Kosher Hotels in Mauritius
Kosher Hotels in Greece
Kosher Hotels in Switzerland
Kosher Hotels in the Austrian Alps
Kosher Hotels in Portugal
You can stay at a kosher hotel and plan your own day trips. A great summer vacation option is to rent a private villa or book a luxury yacht cruise. There are also many great kosher summer vacation programs to choose from, including organized kosher tours in Europe (Spain, Italy, Greece, France, Switzerland, Croatia, Austria, Portugal, Cyprus, The Netherlands), Brazil, Dubai and Morocco.