Passover Programs
New Jersey
TJT is monitoring the Passover Program industry to keep you updated and informed on the latest news about Passover Programs 2023 in New Jersey.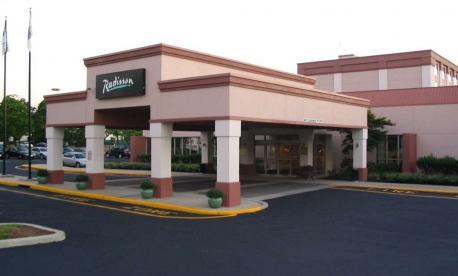 Somerset County, New Jersey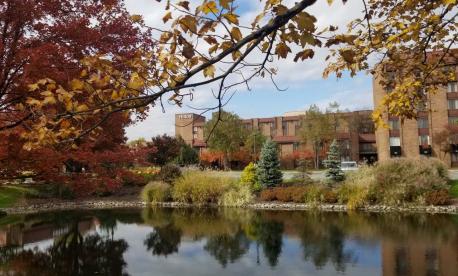 New Jersey, United States
Pesach Time Tours, Pesach 2022 with the Mandels at the Hilton Parsippany NJ
Pesach Time Tours, Pesach 2022 with the Mandels at the Hilton Parsippany NJ
At the Hilton Parsipanny, New Jersey with Elissa & Michael Mandel of Pesach Time Tours. The entire hotel is Kosher for Pesach. There will entertainment for the heart and soul, concerts, magic, Shiurim, & presentations. For adults & kids, we are planning it all. From the amazing chefs to the dedicated head counselor to the world famous entertainers, every single member of our staff has been handpicked. They are a group of trained, experienced, & caring professionals who share one common goal... your satisfaction. You can also enjoy many stimulating shiurim, lectures, and Daf Yomi, given by a variety of noted Rabbanim & speakers that are sure to leave you spiritually uplifted. The entire hotel will be Kosher for Pesach and is under the strictest Kashrus guidelines set by Rabbi Avi Juravel,our Rav Hamachshir and our head Mashgiach Rabbi Moshe Kaufman of the KVH. We serve only Cholov Yisroel, Shmura Matzo, machine Shmura Matzo & Non Gebrokts.
Pesach 2023 Vacation in New Jersey
A Pesach Vacation in New Jersey is ideally situated between New York City and Philadelphia, great cities with fabulous day trip possibilities in addition to the attractions in New Jersey.
We have a couple of Passover programs for 2023 at Pesach hotels in New Jersey. Anywhere you choose, you will enjoy fabulous food prepared by talented chefs all day long. The food is strictly kosher. Most are Glatt Kosher, Cholov Yisrael, non gebrochts and no kitniyot. Some also have the option of private seder. The hotels have pools, fitness center, tennis, golf and many other activities. The programs take care of minyanim, lectures, shiurim, daf yomi, kids programming and family entertainment.

Pesach Time Tours is taking over the entire hotel for Pesach at the Hilton in Parsippany. Nearby attractions include the American Dream Mall, Mountain Creek Zip Line, Escape Room,Great Adventure and more.
Leisure Time Tours will be hosting Pesach at the newly redesigned Ocean Place Resort & Spa on the Jersey Shore. Nearby activities include Golfing at the Pine Barrens Golf Course, Great Adventure, Ocean Grove, Atlantic City Casinos and more.
Any of these great New Jersey Kosher for Pesach hotel vacations puts you within an hour of Manhattan and Philadelphia. Close enough that you can go to work on Chol Hamoed if you must or head to any of the numerous sites, landmarks and attractions in either one of these wonderful cities.
Check out our directory of
Passover Programs
in the USA
for 2023!