Passover Programs
Vietnam
Passover Programs 2024 in Vietnam | Pesach Program 2024 in Vietnam
Passover Programs 2024 Vietnam | Pesach 2024 in Vietnam

Passover 2024 begins on Monday night, April 22nd and ends on Tuesday night, April 30th after sundown.
Pesach Vacation in Vietnam: An Unforgettable Experience!
Dive into the vibrant landscapes and rich traditions of Vietnam during Pesach. Nestled in the heart of Southeast Asia, Vietnam stretches along the eastern coast of the Indochinese Peninsula, with its lush mountains, golden sand beaches, and bustling cities. It's a land of stark contrasts and captivating beauty, beckoning travelers to immerse themselves in its tapestry of culture, history, and nature. Join an amazing Passover program in Vietnam!
Springtime in Vietnam
During Pesach, which falls in spring, Vietnam blooms with rejuvenated energy. The spring season paints Vietnam in balmy temperatures, clear skies, and gentle breezes, making it an ideal time to explore and soak in the scenic beauty. The occasional light rain showers bring about a refreshing touch to the green paddy fields and dense forests, filling the atmosphere with a sweet earthy aroma.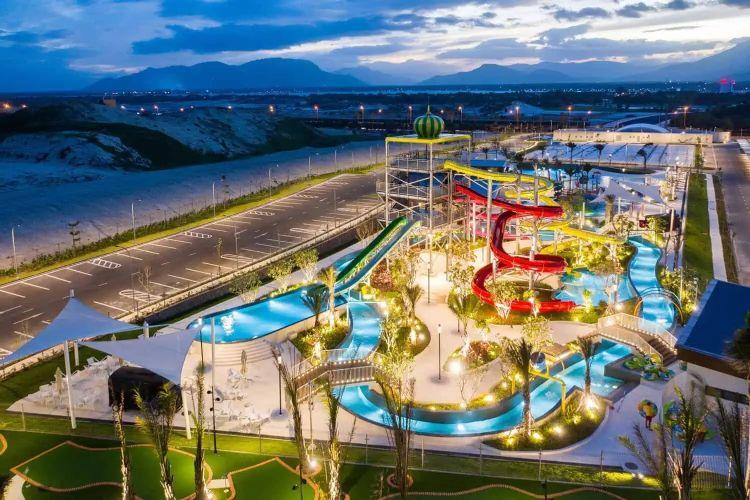 Luxury Pesach program in Vietnam

Passover Program in Cam Ranh - Beachfront Delights
Situated along the southeast coast, the Cam Ranh beachfront is a gem waiting to be discovered. The pristine beaches with soft white sands are juxtaposed with clear turquoise waters, making it a paradise for sun-seekers.
Water Adventures: Indulge in a range of water sports, from serene paddleboarding to thrilling jet skiing.
Cam Ranh Historical Village: Take a cultural trip to nearby traditional villages and get a glimpse into the time-honored crafts and way of life of the local people.
Beachfront Spas: Rejuvenate with traditional Vietnamese spa treatments while listening to the rhythmic ebb and flow of the sea.
Vietnam promises a Pesach like no other. A fusion of spiritual reflection and adventurous exploration, all set in a backdrop of unparalleled natural and cultural grandeur. Dive in and let Vietnam weave its magic around you!