Passover Programs
California
Passover 2022 in California!
Dear users, TJT is monitoring the Passover program industry for the upcoming year (2022).
We are in contact with the Pesach program operators and will be keeping you updated as information about Passover 2022 becomes available.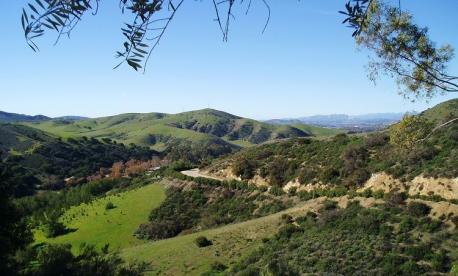 California, United States
Passover Weekend 2022 Retreats at American Jewish University
Passover Weekend 2022 Retreats at American Jewish University
Glatt Kosher Pesach in California. Celebrate your Pesach seder under the stars for a relaxing weekend getaway at American Jewish University's 2,800-acre Brandeis-Bardin Campus in sunny Southern California. Both of the all-inclusive weekends feature delicious Glatt Kosher food, are fully Covid-compliant, and filled with Passover festivities, fresh air, and incredible programming.
More Info
California Pesach Vacation 2022
Passover in San Diego, CA – Passover in Palm Springs, CA – Passover in Rancho Bernardo, CA – Passover in Newport Beach, CA – Passover in Carlsbad, CA – Passover in Ventura, CA – Passover in Oxnard, CA – Passover in Valencia, CA – Passover in Lauguna Beach, CA

We have amazing California Passover Programs for 2022 in San Diego and the Los Angeles area. Forget about cooking, cleaning and shopping for Pesach and head out to the sunshine of the west coast. Experience a Glatt Kosher California Pesach Vacation at a hotel resort offering spas, pools, Jacuzzi, sauna, fitness center, a beauty salon, golf and more. Enjoy delicious food under strict kosher supervision. There is programming for kids, teens and adults as well as nightly entertainment.
Passover Resorts' program at the Hyatt Regency Valencia is only 30 minutes from LA and has many exciting attractions nearby. Take time to walk around the area on the nature paths, visit the nearby village stores or art gallery. Visit Disneyland, Universal Studios, zoo, Endeavor Space Shuttle and more. Head over to Rodeo Drive, Beverly HIlls or The Grove. There are also many museums in the area including The Getty Museum, Movieland Wax Museum and Peterson Auto Museum.
Upscale Getaways' program is at the Rancho Bernardo Inn, San Diego for the eighth consecutive year. San Diego, a city on the Pacific coast of California, is known for its beaches, parks and warm climate. San Diego offers many fabulous outings including the famous San Diego Zoo, Sea World, kayaking, snorkeling, paintball at Camp Pendleton, the Marine Corps Base, to name a few. Then there are the lesser known attractions like the Glen Ivy Hot Springs (known as the Disneyland of Spas) and Skysurfing Hot Air Balloons.
Glatt Kosher Pesach Vacation in California offers sunshine, relaxation and amazing day trips!