Passover programs 2023 | Pesach Programs in 2023
Click the country/continent links ABOVE for all Passover listings or see a featured selection below. It's not too early to book your Kosher Passover vacation for 2023.
Pesach Programs 2023 by TJT, the worlds biggest and most trusted Passover Programs guide, continues to keep you updated as information about new Pesach programs for 2023 becomes available. Passover 2023 begins on Wednesday night, April 5, 2023 and ends on Thursday night, April 13, 2023 (Wednesday, April 12 in Israel).
More Offers for Passover Programs
Featured Passover 2023 Programs - The Most Popular Pesach Programs in 2023
Get the latest News and Updates from the Definitive Resource in Kosher Travel
The #1 Passover 2023 Vacation guide will be featuring insights and updates for Passover Programs for the year 2023, with detailed itineraries of Kosher for Pesach Programs: beach resorts, hotels, private villas and kosher for Pesach catering services so that you can select the vacation fitting your needs and requirements for 2023 on 6 continents.
Passover 2023 - check the options above, we offer different program options to suit all requirements for this special year, all budgets & levels of Kashrut. Make sure to ceck our
early bird
and
black friday
lists of offers
Featured Pesach Programs 2023 / 5783 listed above.


This Year, 2023, The Passover holiday begins on Wednesday April 5, 2023 after sunset with the first Seder night and ends on Thursday night, April 13th (Wednesday night, April 12th in Israel).
Celebrate Pesach 2023 in style. Passover programs have expanded beyond the traditional locations in the
United States
,
Europe
, and
Israel
to include the
Caribbean
,
Mexico
,
Morocco
,
Panama
, South America, China, Australia and Kosher for Pesach Safaris in
South Africa
. A new and very popular Pesach vacation destination is
Dubai and the UAE
.
Pesach vacations are back stronger than ever. The world is learning to live with COVID and has figured out how to travel and vacation. People started traveling as soon as the skies opened. Everyone was very disappointed when COVID hit just before Passover 2020 and all programs cancelled. The Passover programs industry in 2021 was smaller than before since people were still afraid of travel and large crowds. The programs that took place in 2021 were full and very successful.
Passover 2022 was almost back to normal. Programs filled up very early and there was a great demand for programs in the United States, Israel, Mexico, Dubai and Europe. It was nice to have so many options for Pesach vacation once again. We are expecting an even larger number of programs for Passover 2023 with greater demand than ever before.

Passover 2022 had many successful sold-out programs including:
Royal Passover at the Paradisus Playa Mujeres, Cancun
Diamond Club Vacations at The Grand Hyatt Playa Del Carmen Resort in Mexico
Shainfeld Tours at The Conrad Dubai and at The Sheraton Rhodes
Upscale Getaways Pesach Program at the Rancho Bernrdo Inn in San Diego, CA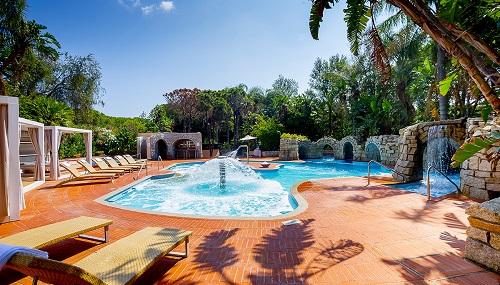 The Forte Village Resort on Sardinia with Kdeluxe
Kdeluxe at The Forte Village Resort on the Italian island of Sardinia
Lasko Getaways at the JW Marriott Turnberry Miami Resort & Spa in Aventura, Florida
Ocher Holidays at The Hotel Oasis Park & Spa on the Costa Brava, Spain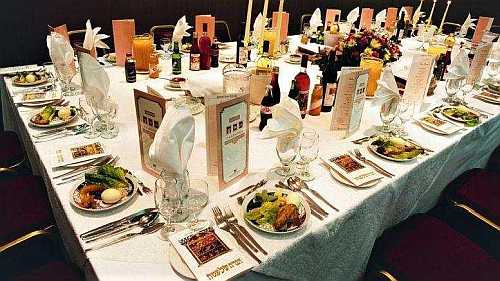 Passover seder at The Hotel Oasis Park & Spa on the Costa Brava with Ocher Holidays
So, what is a Passover Program?
Yes, most of our readers know the answer to this question, but over the last 22 years we have been asked this question quite a few times. For those who asked and for those who are thinking of leaving their kitchen and the chametz behind to enjoy a Passover program for the first time, here is our quick answer:
Passover programs take care of everything you need for your Pesach stay. Most offer fully equipped synagogues and daily minyanim, scholars in residence as well as lectures and shiurim. They provide children's programming, entertainment for the family and day trips.

For quite a few, it's all about the food! Many of our Pesach vacation programs have extensive menus, 24-hour tea rooms, poolside BBQ's and boxed lunches for your day trips. Often a Passover resort will bring in well-known chefs or caterers to ensure the food is of the highest quality.
The Kashrut of Pesach hotels is also very important, and users should contact the program operator directly for kashrut information. If there is any doubt, then contact the Kosher supervision or Rabbi responsible for the Kashrut for further information.

We have the Passover program for 2023 to suit your interests and your budget. The
cost
of Passover programs reflects the hotel and amenities offered. Locations range from beach resorts in Bermuda, Florida, Cancun, Italy, Israel and more.. to mountain ski resorts and hotels in the center of cities around the world. Choose from Pesach vacations 2023 for any budget, from the luxury 5-star resort and spa hotels to 3-star hotels that are more affordable for those on a limited budget. Our Passover listings cater to couples, young families, singles and groups. Passover is not a cheap Holiday even if you decide to stay at home, so make sure to read our tips to
affordable Passover programs
.
Passover programs in 2023 will begin on Wednesday, April 5th or check in a day early on Tuesday, April 4th. Since Pesach 2023 ends on Thursday night, April 13th, some programs will offer the option to stay after Passover through Shabbat and check out on Sunday, April 16th.


What is Passover?
Passover (Pesach) is a major Jewish holiday as well as one of the most widely celebrated Jewish holidays. Pesach commemorates the emancipation of the Israelites from slavery in ancient Egypt. Pesach is observed by avoiding chametz (food with leavening agents) and highlighted by the Seder that features the retelling of the story of the Exodus as well as four cups of wine, eating matzah and bitter herbs, and many other traditions. Many Jews celebrate Passover at a Passover Program or Pesach Hotel Resort.


How do Jews celebrate Passover?
Pesach cleaning! Pesach shopping! Pesach cooking! Avoid all the traditional stress associated with the holiday of Passover and turn it into an unforgettable vacation. TotallyJewishTravel has a large and varied selection of Passover programs for you to choose from. Stay out of the kitchen, avoid the crowded supermarkets and treat yourself to the unforgettable Pesach vacation that you deserve.
Spend your Passover vacation sightseeing, getting pampered at the spa, lounging at a beautiful beach or relaxing by the pool. If you want a more active program, there are programs that offer skiing, water sports, golf, tennis, fitness centers and more. All our Pesach programs offer a wide range of amenities. Choose what type of vacation you want and where you want to go, and we have the perfect Pesach program for you.
For the largest selection of Pesach vacations and for the biggest listing of Passover programs and hotels anywhere in the world, check out TotallyJewishTravel.com.
Sit back, relax and choose the Best Pesach 2023 program for your family!
This year many programs sold out months before Pesach. We hope that you found the program that you were looking for in 2022. We are looking forward to Pesach 2023 and helping you find the perfect Passover program for 2023.