Dear Users: TJT is monitoring the Passover Program industry in Israel and Globally in the age of coronavirus (COVID-19) for the upcoming year (2021). TJT will be keeping you updated as information about Passover Programs in Israel becomes available for 2021.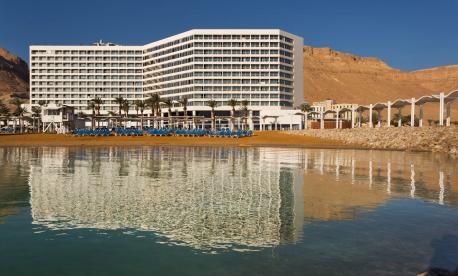 Israel
Davidman's Pesach Program 2021 Crowne Plaza Dead Sea -CONFIRMED
Davidman's Pesach Program 2021 Crowne Plaza Dead Sea. The most luxurious English Speaking Pesach Vacation - CONFIRMED
Passover Program 2021 in Israel. The most luxurious English Speaking Pesach Vacation, at an affordable price. Pamper yourself & your Family at the Dead Sea. Great programming, activities, entertainment and lectures.
More Info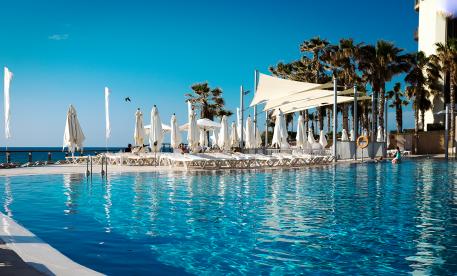 Herzliya, Israel
Pesach Program at the Daniel hotel & Shizen Spa, Herzliya -CONFIRMED
Pesach Program at the Daniel Hotel & Shizen Spa, Herzliya with Joey Freudmann - CONFIRMED
Joey Freudmann's Pesach 2021 program at the Daniel in Herzliya. Direct access to the beach, kids club, spa and daily entertainment.
More Info
Celebrate Pesach in Israel with a wide selection of Passover programs for 2021 throughout the country to suit all budgets and levels of Kashrut. We have Kosher Hotels in Israel at: Hagoshrim, Kfar Blum, Merom Golan, Haifa, Hadera, Herzliya, Tel Aviv, Jerusalem and the Dead Sea.

Head up north for Pesach Vacation and spend time at Israel's national parks, rafting down the Jordan River or relaxing at the beach by the Kinneret. There are endless hikes and natural springs as well as water parks and vineyards. Visit Nimrod's Fortress, Mount Hermon or a nature reserve. Chill at the resort or head out on an adventure!
We have great programs in cities between Haifa and Tel Aviv, including Nir Etzion, Hadera and Herzliya. Visit the Bahai Garden and enjoy breathtaking views of Mount Carmel in Haifa. Spend your vacation by the beaches along Mediterranean Sea in Hadera, Herzliya or Tel Aviv. There are many sites, attractions and activities in each city as well as being in close proximity to Caesarea and Zichron Yaacov.
Spend Pesach in Israel at the hills of Jerusalem and take advantage of all the city has to offer. Visit the Kotel, the museums, parks and attractions. Head a bit further south to the medicinal waters of the Dead Sea. Climb Masada, hike at Ein Gedi or visit the nearby nature reserve.
You can't go wrong with a Pesach vacation in Israel. Enjoy the amenities and attractions at the hotels or head out for a tiyul (trip). All the hotels are strictly Kosher and you will certainly find one that meets your requirements: Glatt kosher, no kitniot, no gebrochts, mehadrin, shmura matzah, Halak Beit Yosef and mashgichim on-site. Enjoy delicious Kosher for Pesach food.
Most programs have lectures and shiurim, entertainment, organized trips, kids program, pools and spas. Choose your Pesach vacation experience in Israel.