Passover Programs
Morocco
Dear Users: TJT is monitoring the Passover Program industry in the age of coronavirus (COVID-19) for the upcoming year (2022). TJT will be keeping you updated as information about Passover Programs 2022 becomes available.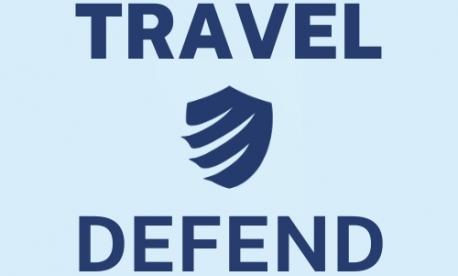 United States
Travel Defend - Specific Travel Insurance For Kosher Programs
Travel Defend - Specific Travel Insurance For Kosher Programs
TRAVEL INSURANCE IS NO LONGER SIMPLY AN OPTION. IT IS ESSENTIAL. We have done a TON of legwork and research to find the best policies to recommend to the Kosher Tour Traveler - and yes, if you or anyone in your party gets Covid, you are covered.
More Info
Passover Vacation in Morocco 2022
We have fantastic Passover Programs for 2022 in Morocco. Spend your Pesach Vacation at a Five Star Luxury Resort and Spa or private villa in Morocco. All of the programs adhere to the strictest levels of Kashrut.
Morocco spans from the Atlantic Ocean to the Sahara Desert. Morocco is one of only three nations (along with Spain and France) to have both Atlantic and Mediterranean coastlines.

We have a number of fabulous Passover Programs in Morocco this year. Most of our Pesach Programs in Morocco are at Five Star Resort Spas. We also have the option of private villas in Marrakech. There is no need to worry about food - with three meals a day, snacks, tea room and kiddush on Shabbat. There are many museums and ancient sites in the area. Spend your days at the Pesach resort; by the beach, pool, spa, fitness center, playing golf or water sports. There are also interesting lectures and shiurim as well as live entertainment in the evenings. Plan day trips to visit other cities in this fascinating country with a rich history.
There is so much to see and do over Chol Hamoed Pesach. Explore Morocco's coast, culture, ancient cities and history. Visit the museums, Valley of the Birds and gardens in Agadir. Explore the palaces, gardens and marketplaces in Marrakesh. Visit the ancient sites of El Jadida. Explore the Rif Mountains by Tamuda Bay if you get tired of the sand and surf.

There are many historical and cultural sites to see in Casablanca and don't forget to stop by the famous "Rick's Cafe".
This is truly a magical Glatt Kosher Pesach Vacation in Morocco for the entire family!