Passover 2022 in Europe - The Web's Leading, Reliable Guide for Passover Programs in Europe.
TJT's Pesach Programs guide is the go-to resource to look for your next Pesach Vacation in Europe. As the web's most definitive and reputable Programs guide we feature over 140 Pesach Hotels around the world to accomodate all levels of Kashrus and budgets. Europe offers various programs for the entire family.
Starting August 2021 to April 2022 we will be adding programs in Europe daily.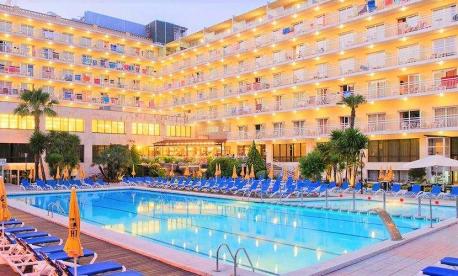 Spain
Pesach Vacation 2022 on the Costa Brava, Spain
Pesach Vacation on the Costa Brava, Spain with Ocher Holidays
Ocher Holidays is proud to present The Hotel Oasis Park & Spa on the Costa Brava, Spain! Glatt kosher Pesach Program in Spain, near the beach featuring pools, spa, gym and playgrounds for the kids. Day trips to Barcelona, Girona and Parc Port Aventura.
More Info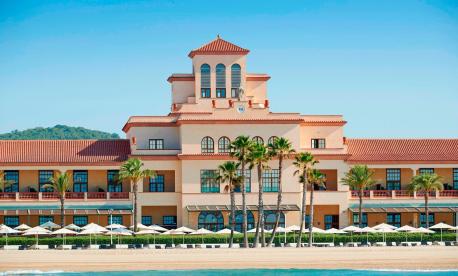 Barcelona, Spain
Amazing Passover Program 2022 on the Golden Coast of Spain
Amazing Passover Program 2022 on the Golden Coast of Spain
Le Meridien Ra Beach Hotel & Spa Costa Dorada - Barcelona, Spain with Nof Yam Prestige. Glatt Kosher Supervision by Rabbi Nechamia Rotenberg.
More Info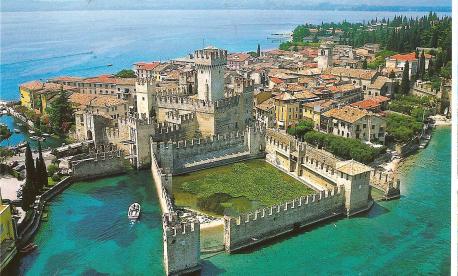 Italy
Pesach Vacation 2022 At Sirmione On Lake Garda, Italy
Pesach Vacation 2022 At Sirmione On Lake Garda, Italy. At the Hotel Olympic with Kosher Holidays. Glatt Kosher
At the Hotel Olympic Kosher Holidays. Glatt Kosher with Kosher Holidays. Under the supervision of Rav Yechezkel Shainfeld from Bnei Brak. No Kitniot, gebrocht with non gebrocht availabe. In the hotel there is a Beit Knesset with Sefer Torah
More Info
Passover Programs 2022 Europe | European Pesach Vacation 2022 - 5782 | Pesach Hotels 2022 Europe
Choose from more than 50 of the best Passover 2022 Programs throughout Europe including: Greece, Italy, Prague, Spain, Portugal, France, Cyprus, Romania and more. Passover is an ideal time to vacation in Europe without having to worry about where to eat or daven. The Pesach hotels in Europe provide Kosher for Passover food as well as daily minyanim.

Spend your Pesach holiday in Europe relaxing at the beach, golfing, skiing, getting pampered at the spa, exploring a new city or touring the cultural and heritage sites. Head to the French Alps for skiing, skating, snowboarding and more. There are luxury spa resorts by the beach in Greece, Cyprus, Spain, Portugal and the French Riviera.
All of our Passover programs are kosher. With so many options to choose from, you will certainly find one that meets your kashrut requirements; Glatt kosher, no kitniot, no gebrochts, mehadrin, shmura matzah, Halak Beit Yosef and mashgichim on-site. Enjoy gourmet cuisine this Pesach prepared by talented chefs. Most programs include 3 meals a day, tea room, kid's menu, option for private seder, boxed lunches for your day trips and more.
Most Pesach hotels include programming for children, offer babysitting services, as well as evening entertainment for the family. Stay in and enjoy the amenities provided by the Passover program or go on an excursion and go shopping or sightseeing in the area.
Peruse our selection of Pesach Vacations in Europe and whether you want to chill at the beach, see the sites, play golf or ski, we have the perfect Glatt Kosher Pesach Vacation already planned for you.