Dear Users: TJT is monitoring the Passover Program industry in the age of coronavirus (COVID-19) for the upcoming year (2021). TJT will be keeping you updated as information about Passover Programs 2021 becomes available.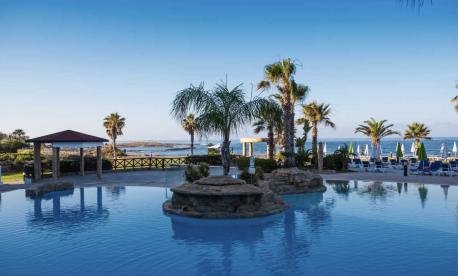 Cyprus
Exclusive The Leonardo Cyprus for Pesach
Kosher Tours at the luxurious Leonardo Cypria Bay Resort in Cyprus for Passover 2020
Passover Program in Cyprus. Join Kosher Tours at the magnificent Leonardo Cypria Bay Resort in Cyprus, made exclusively kosher for our guests. All-inclusive glatt kosher food. Enjoy golf, hoseback riding, water sports, outdoor adventures and beautiful beaches on the Mediterranean Sea.
More Info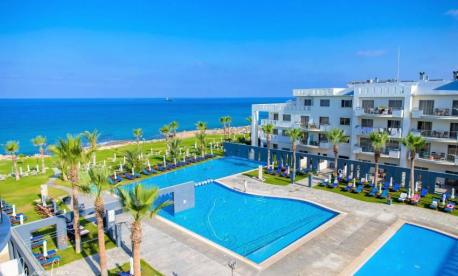 Cyprus
Pesach at Blue Lagoon Kosher Resort & Spa in Cyprus
Pesach at Blue Lagoon Kosher Resort & Spa in Cyprus
Passover Programs 2020 Cyprus. The Blue Lagoon Resort & Spa in Paphos, Cyprus is the biggest Glatt Kosher hotel in the Middle East, Open Year Round, located on the beach in Paphos, Cyprus. Activities include guided ATV tour in the Acme Mountains, Blue Lagoon Cruise, sightseeing in Paphos as well as the spa, pool and other hotel amenities.
More Info
Pesach 2021 Vacation in Cyprus
We have great Passover Programs for 2021 in Cyprus, the third largest island in the Meditarranean. We have two fabulous Pesach Vacations in Paphos, on the southwest coast of Cyprus and one in Ayia Napa. All the programs provide exquisite cuisine that is Glatt Kosher Mehadrin.
Kosher Tours and Lagoon Kosher have Pesach hotels in Paphos, which is known for its beautiful beaches and ancient ruins. Visit the Paphos Archeological Park, the Tomb of Kings, Coral Bay, Paphos lighthouse and harbor. Paphos is a cultural UNESCO World Heritage Site and was named European Capital of Culture in 2017. Between the stunning beaches, crystal clear waters and cultural sites, Paphos is an ideal destination for your Passover vacation.
The Pesach programs are at luxury resorts on the beach with all the amenities: pools, spa, golf, horseback riding, jacuzzi, tennis and more. They provide everything that you need for Pesach, shul, minyan, lectures, kids programming and entertainment. Enjoy exciting day trips and water sports on Chol Hamoed Pesach.
A Cyprus Glatt Kosher Pesach Vacation is full of sunshine, culture and adventure!