Dear Users: TJT is monitoring the Passover Program industry in the age of coronavirus (COVID-19) for the upcoming year (2022). TJT will be keeping you updated as information about Passover Programs 2022 becomes available.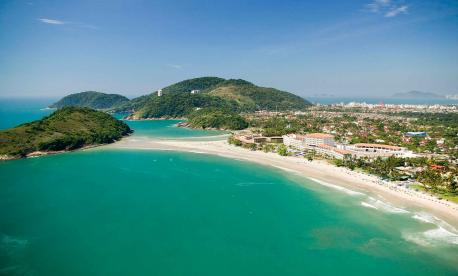 Brazil
Passover Vacations 2022 in Brazil
Passover Vacations 2022 in Brazil
Discover the Sofitel Guarujá Jequitimar - a 1 hour drive from Sao Paulo. Glatt Kosher. Prices from $2,400 USD PP. Enjoy the amazing menus signed by the chef Patrick Ferry at one of the hotel's three restaurants. The hotel has a sports and leisure infrastructure with an adult heated pool, two children's pools, sand volleyball, tennis and multi-sports courts. There are also a Kids Club and a nursery that offer activities and services for the children. Glatt Kosher / Chalav Yisroel. Ashkenazi & Sephardi Miyanim. Option Private Seders. Shmura Matza - No Kitniot. Under supervision of Rabbi Haim Passy
More Info
Passover Programs 2022 Brazil | Passover Programs 2022
All inclusive dream Pesach vacation in Brazil. "The Best Kosher" Passover Program at the Villa Santo Agostinho Hotel in Brazil, a leisure and recreation complex with a private water park, movie theater, nature trails and more. All food is Glatt kosher, Cholav Yisrael, no kitniot and shmura matzah.
Great family Pesach vacation in Brazil with recreation for all ages.