Passover Programs 2024 in Brazil
The holiday of Pesach lasts for eight days, beginning at sundown on Monday, April 22nd and ends on Tuesday night, April 30, 2024.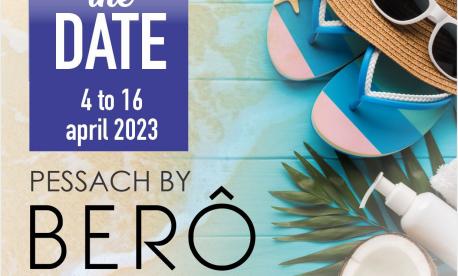 Brazil
Passover Vacations 2024 in Brazil
Passover Vacations 2024 in Brazil
Discover the Sofitel Guarujá Jequitimar - a 1 hour drive from Sao Paulo. Glatt Kosher. Enjoy the amazing menus signed by the chef Patrick Ferry at one of the hotel's three restaurants. The hotel has a sports and leisure infrastructure with an adult heated pool, two children's pools, sand volleyball, tennis and multi-sports courts. There are also a Kids Club and a nursery that offer activities and services for the children. Glatt Kosher / Chalav Yisroel. Ashkenazi & Sephardi Miyanim. Option Private Seders. Shmura Matza - No Kitniot. Under supervision of Rabbi Haim Passy
Passover Programs 2024 Brazil | Pesach Vacation in Brazil 2024
All inclusive dream Pesach vacation in Brazil. "The Best Kosher" Passover Program at the Sofitel Guarujá Jequitimar Hotel in Brazil, featuring golf course, pools, spa, fitness center, sports courts and more. All food is Glatt kosher, Chalav Yisrael, shmura matzah and no kitniyot.
Great family Pesach vacation in Brazil with recreation for all ages.
Visit our complete guide to
Passover Programs 2024!