Passover Programs
Georgia
Dear Users: TJT is monitoring the Passover Program industry in the age of coronavirus (COVID-19) for the upcoming year (2022). TJT will be keeping you updated as information about Passover Programs 2022 becomes available.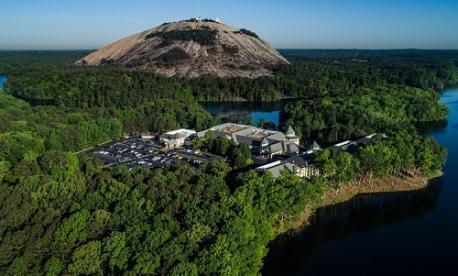 Atlanta, Georgia
Passover Program 2022 in Stone Mountain Park, GA with Bruce Backman's Pesach In The Southeast
Passover Program 2022 in Stone Mountain Park, GA with Bruce Backman's Pesach In The Southeast
Spend your Pesach Vacation with Bruce Backman at Atlanta Evergreen Marriott Conference Resort, Sone Mountain, GA. Glatt Kosher Pesach family vacation featuring golf courses, beach, pools, tennis, nature trails and the Pine Mountain attractions.
More Info
Pesach 2022 Vacation in Georgia
Join Passover Getaways for a fantastic 12 day Passover Program 2022 in Pine Mountain, Georgia. Surround yourself with natural beauty at the Callaway Resort & Gardens, located within Pine Mountain, GA.The Pesach hotel provides delicious gourmet cuisine that is Glatt Kosher, Cholov Yisrael and non gebrochts.
Leave behind the cooking, cleaning and shopping to enjoy a Pesach Vacation with delicious kosher food and a wonderful family atmosphere. There are many sites, attractions and activities to keep the whole family busy and entertained. The Pesach hotel features 3 pools, a 24/7 gym, beautiful beach, Tennis courts, bike or hike our spectacular trails or practice your swing on our resort's championship-level golf courses.
There is much to do on the grounds of the Pesach resort, including zip line, bird shows as well as nearby attractions, such as the Wild Animal Safari, FDR State Park and Pine Mountain Trail. Take a day trip to nearby Atlanta to visit the Georgia Aquarium, Six Flags over Georgia, Zoo Atlanta, The Stone Mountain Park, World of Coca Cola and other attractions. Discover Atlanta's Jewish history at The Breman Museum, The Marcus JCC and The Atlanta Scholars Kollel.
Great Glatt Kosher family Pesach Vacation with exciting attractions and homey feeling!