TJT will be keeping you updated as information about Passover Programs 2023 in Italy becomes available.
More Offers for Passover Programs - Italy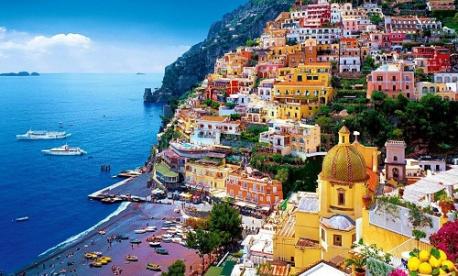 Italy
Passover Programs 2023 Italy | Pesach 2023 Vacation in Italy | Pesach Hotels 2023 Italy


We have Passover Programs in cities throughout Italy for 2023. Italy is ideal for your Pesach Vacation. Italy is the fifth most visited country in the world, as it is centrally located in Southern Europe and the Mediterranean. Italy has 55 UNESCO World Heritage Sites which is more than any other country in the world. Italy's rich collections of culture, art and literature from different eras in history has made it a very popular tourist destination. There are thousands of museums, palaces, statues, fountains, archaeological remains, villas, historic houses and art galleries to visit.

Pesach on the beach in Italy? Sounds good. That's probably why Passover Programs in Italy were very popular in 2022 with many selling out early. Most Passover programs in Italy are all-inclusive programs at resort hotels. There are many tourist attractions nearby, whether you choose to spend your Pesach vacation in Calabria, Rimini, Milano Marittima, Sardinia, Cilento or Liguria. For a beautiful relaxing Pesach 2023 on the Adriatic Coast, don't wait too long to book your vacation. Passover 2023 begins at sundown on Wednesday, April 5th and ends on Thursday night, April 13th.

Passover in Italy has everything you need for a great family vacation, from beautiful beaches, breathtaking landscapes, delicious food to skiing, hiking and touring. All of the Passover Programs are strictly kosher and offer full board, entertainment, activities, shiurim and lectures.

3 Pesach Hotels on the Adriatic Coast
Luxury Pesach Program in Rimini
5 Star Hotel on the Ligurian Riviera
Pesach Resort & Spa in Calabria
Pesach Holiday on the Italian island of Sardinia
Passover Program in Lake Maggiore
Pesach Program on the Salerno and Amalfi Coast
Glatt Kosher Pesach Vacation in Italy is a great experience for the entire family!
Check out our full list of
Pesach Programs
for 2023!