Passover Programs
Romania
Dear Users: TJT is monitoring the Passover Program industry in the age of coronavirus (COVID-19) for the upcoming year (2021). TJT will be keeping you updated as information about Passover Programs 2021 becomes available.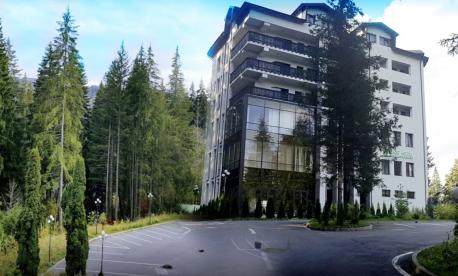 Brasov, Romania
Pesach Vacation 2020 in Romania
Pesach Vacation 2020 at the Hart Hotel in Romania on the Carpathian Mountains
Passover Program 2020 in Romania. Datcha Travels invite you to spend Pesach at The Hart Hotel, a spa hotel across from the spectacular views of the Carpathian Mountains in Romania. Pesach hotel at the entrance to the ski resort town, Predeal. The hotel offers breathtaking views, gym, sauna, spa, pool and option for private tours of the area.
More Info
Pesach 2021 Vacation in Romania
We have two great Passover Programs in Romania. Both programs offer delicious gourmet cuisine with the strictest kashrut: Glatt Kosher, Mehadrin, no kitniyot and non gebrokts.
One program is in Covasna, a cultural gem in Central Romania. Take advantage of the healing properties of the Mofeta Springs. The springs help with a wide range of health problems. Enjoy spa treatments, medical treatments and all the amenities that the hotel offers. Tour the historic region: Bucharest, Busteni, Azuga and more cities. Have a peaceful Pesach vacation relaxing and recovering.
Another great Pesach vacation option is at a spa hotel in Predeal. Predeal, a ski resort, is the highest town in Romania. Enjoy the stunning views of the Carpathian mountains. Take advantage of all the hotel's amenities, such as pool, sauna, gym and Jacuzzi. There are great hikes in the area as well as kids activities and amazing day trips.

Glatt kosher Pesach Vacation in Romania!