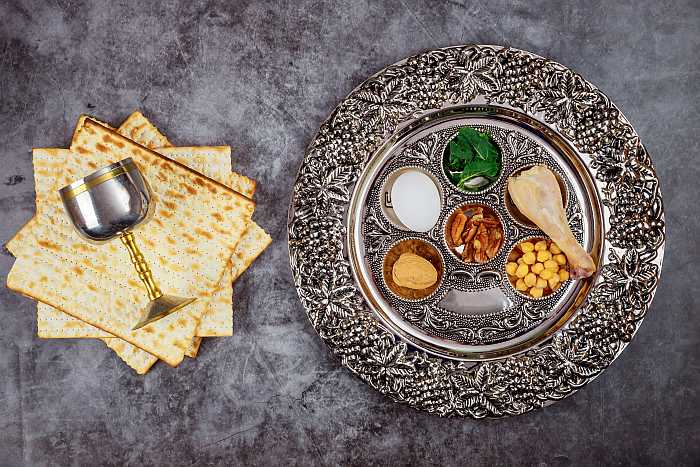 Passover products are expensive (Photo: Envato)
Passover is an expensive holiday, whether your family goes away to a Passover program or stays home. Believe it or not, it is not too early to be thinking about your Passover plans. Pesach 2024 begins on Monday night, April 22nd and ends on Tuesday night, April 30th (Monday night, April 29th). It's almost nine months away but it will be here before you know it. Now is the time to keep your eyes open for early bird specials that you don't want to miss.
Obviously, going away costs more than staying home but it's not as if staying home is free. There are a myriad of costs involved with staying home for Passover, including shmurah matzah, wine, grape juice, meat, chicken and all the other food you must purchase for the eight-day holiday. Kosher for Passover products tend to be more expensive than the same products bought during the year. Going away for Pesach vacation will cost more than staying home but it might not be as much as you think. There is a wide range in
Passover program pricing
, from more affordable to high-end luxury programs.
It's not just buying food items, there are other kitchen items to be purchased. I remember the first time I made Pesach, I bought pots and pans (meat, dairy and pareve), cutlery, glasses, dishes and a seder plate. That's really just the bare minimum. You also need to clean and cook for Pesach. If you work full time, you might be able to do everything at night but if you take off work to prepare then that also gets added into the calculation. Aside from food and kitchen supplies, most kids are on vacation. The costs involved with entertaining the family on Chol Hamoed need to be factored into your calculation.

How much does it cost to make Pesach at home?

This number will be different for everyone. There are a lot of factors to consider, such as what you need to purchase. If this is your first time making Pesach then you are starting from scratch and must buy everything. You have to buy pots, pans, cutlery, dishes, a Seder plate etc. If you have made Pesach before then you might already have all of these items. Food prices tend to be higher around Pesach than during the year. Kosher for Passover products cost more than you spend the rest of the year. The prices will be even higher this year due to the global supply chain crises and rising gasoline prices due to the Russian war in the Ukraine. The food bill can be substantial and will depend on how large your family is, how many guests you are having and how many meals you have to prepare.

Find a Pesach vacation to fit your budget (Photo: Envato)
Other costs involved with the holiday aren't food or kitchen related expenses. Orthodox Jewish schools are closed for Passover. With the kids on vacation, parents either take off work or hire child care. Taking vacation days and hiring child care get added into the cost of the holiday. The kids need to be entertained with family outings. Whether you go to a museum, theme park or the zoo, the cost of admission adds up depending on the size of your family. It can also be difficult to find age appropriate activities for the whole family if there is a range of ages.
Going away for Pesach will cost more than making Pesach at home but if you budget for an annual family vacation then it might be worthwhile to take that vacation on Pesach. It is such a labor intensive holiday, it's a great time to give yourself a break and indulge the family.

More affordable Passover Program Options
Passover programs offer a lot of amenities, such as shiurim, lectures, day camp, teen programming, evening entertainment, 24-hour tea rooms, golf courses, water sports, day trips and many more activities and pampering amenities, making the celebration of the exodus from Egypt a fantastic experience. This is great for families who can take advantage of all these great features of
Passover programs
. For families who don't want to - or cannot - pay for program perks they won't be using, there are different options for accommodations and meals only. Flexible Independent Travel (FIT) allows you to go away for Passover without spending as much. It's definitely more work than joining an organized Passover program but it accommodates a wide range of budgets.
One option is to rent a house or condo and buy catering, minimal cleaning and no cooking. This is a great option for people who want to be in a specific location but not interested in joining a program. Some families rent a condo on the beach in Miami or a villa in Orlando and buy catering so they can be a part of the scene but on their own terms. Most houses and condos have pools and some are on the beach. There are also many activities and local attractions for those who are interested - but you have to pay for them, of course.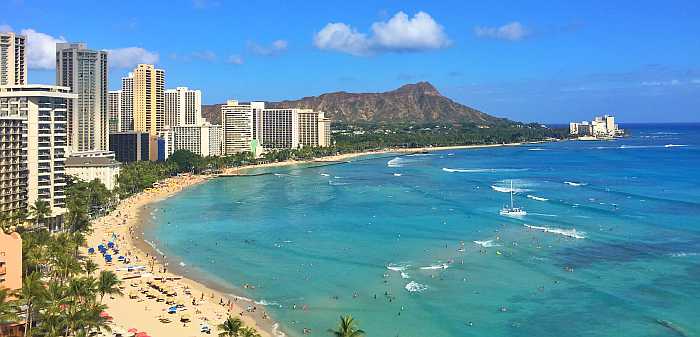 Affordable DIY Passover Program in Hawaii (Photo: Envato)
There are other programs that offer meals and accommodations but nothing else. This is more than enough for some families who don't want or need all the entertainment and programming that most Passover programs offer. Usually those families have older children, or prefer to spend their budget on other things. We will keep you updated as information for Passover 2024 becomes available.
Chabad of Hawaii and Chabad of Flagstaff Arizona have offered great FIT programs for Pesach in the past. Meals were booked with Chabad and they negotiated a special deal with nearby hotels that were booked separately. There was also the option for more budget-friendly hotels in the area. There are lots of fun activities to keep busy but they aren't included in the price. You choose your activities and only pay for what you want to do.
There were a number of options in Dubai where you could book your own hotel accommodations and order food separately. The Kosher Place offered meals in the Address Dubai Marina Hotel and you could choose to stay in that hotel or choose another hotel in the area. Elli's Cafe in Dubai was open for meals for Pesach and is walking distance from a number of hotels. You can choose a hotel according to your Pesach vacation budget.

Conclusion
There are a number of options for more
affordable Pesach vacations
. Booking meals and accommodations outside of a Passover Program is a great option for many families. Staying home for the holiday of Passover isn't exactly without expense and involves a fair amount of work. Take your annual vacation budget, choose a location then book accommodations and meals. Using the FIT method to organize your Pesach vacation allows you to get a break from the cleaning, shopping and cooking involved with the holiday and enjoy a nice vacation with your family.
Originally Published: August 30, 2022