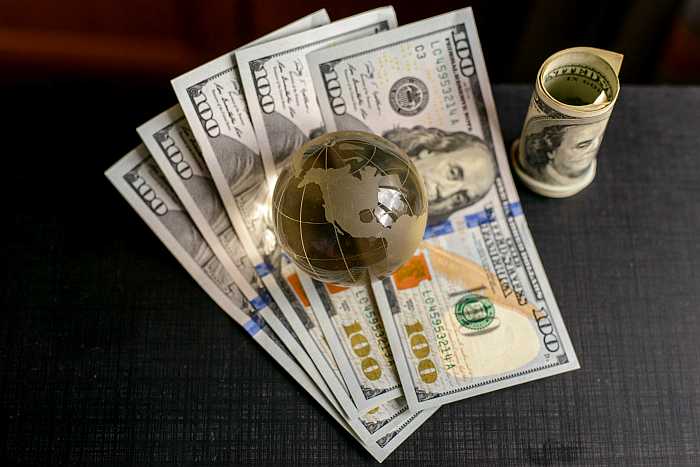 The costs of Passover travel can vary based on the Passover program. (Photo: Envato)


Passover programs have become very popular over the past 15 years. Pesach is a great time to take a vacation as many people are off from work and school. The spring season almost guarantees pleasant weather no matter where you travel for the holiday. There are
Passover programs
throughout the
United States
, from the east to the west coast. Many people head south to the
Bahamas
,
Mexico
,
Panama
or
South America
. Passover vacation in
Israel
has always been popular with people returning to the same program every year.
Europe
has gained in popularity over the past decade, with programs in Italy, France, Greece and Spain, to name a few. Most recently,
Morocco
and
Dubai
have become exotic Pesach vacation destinations.
Thailand
is back for the first time post-COVID and
Turkey
after 15 years. For the first time ever, there will be a program in
Vietnam
.
TJT is committed to providing you with the most updated information about Pesach programs for 2023. Subscribe to our
YouTube channel
to keep up with all the latest Pesach program news and updates.

Passover programs 101 | Pricing explained, new destiantions & exclusive offers - November 23

Families choose to join Passover programs near and far each year. But, the question on everybody's mind is, how much does a Passover program cost? What is the range of prices for Pesach programs? Some programs list prices in U.S. dollars while others list in Euros. Either way people want to know what they will have to spend to join a Passover program. There is no one price point for Passover programs. There is a range of pricing for Passover programs because every program is different. Guests at Passover programs are paying a price based on the hotel, amenities, food and what the program is offering. This will vary from program to program. The cost of the Pesach program will reflect the services offered by the program. There is also a range of prices within programs depending on the rooms chosen.
Passover programs at luxury resort hotels with spas and golf courses that offer gourmet food, famous lecturers and entertainers will cost more than a basic Passover program. These programs invest a lot of money to get top chefs, famous singers, quality child care programs and activities. All of this will be reflected in the price of the program. A more basic program will be at a nice hotel, providing meals and religious services. There is a gamut of Passover programs in between. Some have programming for kids, lectures and entertainment. The range in what programs have to offer leads to a wide range in pricing for Passover programs.
Beach resort on the Mediterranean (Photo: Envato)
Another issue affecting the cost of Passover programs is the location of the program. Certain locations are known to be more expensive than others. Passover programs in the US tend to be more expensive than other locations, especially in Florida and Arizona. Pesach programs in Europe tend to be more affordable, depending on the program. There is a lot of research to do when looking into the costs of Passover programs. A less expensive program makes Pesach vacations more affordable for more families.
So, how much does a Passover program cost? What will you have to pay to go on that Pesach vacation that you have been dreaming about? We asked our users and advertisers and have compiled a list of rates based on their responses.
A few things to bear in mind, when looking at the costs of Passover programs listed below:
The quotes are based partly on operator feedback and partly on guests - a mixture of both.
We included only 5 star hotels (and up) - for more budget friendly prices, there are cheaper offers for 4 star and 4 star plus hotels.
Rates do not include flights or any type of transportation, unless mentioned specifically, so cheaper offers in Europe might get to be a substantial cost, considering late booking and rising flight costs.
There may be additional administrative fees, taxes and service charges that are not included in the price.
Rates are per person based on double occupancy for 10 days/9 nights.
Passover Program Price List (Per Person)

PASSOVER PROGRAM PRICES IN EUROPE

Leisure Time Tours at the Imperiale Palace Hotel in Portofino, Italy: 5,835 - 9,285€
Shainfeld at the Sheraton Rhodes Resort in Greece: Starting at $2,999
My Tours Glatt at The Porto Elounda Golf & Spa Resort in Greece: 2,500€
My Tours Glatt Premium program (limited to 100 guests) at The Porto Elounda Golf & Spa Resort in Greece: 4,980€
ORAH Kosher Tours at the Ariston Hotel on Amalfi Coast of Italy: Starting at 2,300€
Tour Olam at The Simplon Hotel in Lake Maggiore, Italy: Staring at 3,100€
ACE Holidays at Hotel Cesare Augustus in Venice, Italy: Starting at €1,650
The Blue Lagoon Kosher Spa Hotel in Paphos, Cyprus: 2,000€ for standard room
Luxury Club at Sentido Sandy Beach Hotel & Spa in Larnaca, Cyprus: 2290€/adult; 1590€/child
Vered Holidays at The Amara Premier Palace in Antalya, Turkey: Starting at 2,000€
Kosher Travelers at The Elysium Resort & Spa Rhodes in Greece: Starting at $2,995
Genesis Kosher Tours at Mediterranean Village Resort in Thessaloniki, Greece: 2,390€
Daniel Ohayon at Rodos Palladium Leisure & Wellness in Rhodes, Greece: Starting at 1,890€
Club Ness One and Daniel Ohayan at the Wyndham Loutraki Poseidon Resort in Greece: Starting at 1890€
Mikud Tours at Georgia Palace Hotel & Spa Kobleti in Georgia: $2,380
Signature Kosher at Hotel Amaronda Resort & Spa in Greece: 2,490€
Hofesh at Hotel Estival Islantilla Resort & Spa in Spain-Portugal: 1,390€
Arie Traiteur at Hotel Out of the Blue Capsis Resort in Crete, Greece: Starting at 1,890€
Kangourou Club at Residence Mileade l'Estanyot in Port Barcares, France: Starting at 1,190€
Family Holidays at Belambra Clubs Holiday Village "Les Vignes" in south of France: Adult (over 12) 1290€;

Children 6-11 years old

890€;

Children 2-5 years old

590€;

Children 0-1 years old

290€

PRICING FOR PESACH PROGRAMS IN THE USA
Leisure Time Tours at the PGA National Resort & Spa in Palm Beach, Florida: $6,250 - $9,500
Leisure Time Tours at Ocean Place Resort & Spa in New Jersey: $4,685 - $6,795
Kosherica at the PGA National Resort & Spa in Palm Beach, Florida: $6,250 - $9,500
Claudine Uzan Caterer meal plan at The Marco Polo Beach Resort in Florida: $3,000 per adult; $1,500 per child (3-10 years old)
The Shabbat Inc at Resorts World in Las Vegas: Starting at $6,450
FFH Events at Villa Roma Resort & Spa in New York: Starting at $3,440
Pesach Time Tours at The Berkeley Oceanfront Hotel in New Jersey: $3,700
Trump Miami Resort in Florida - Meals only (hotel booked separately): Adults: $150-235 per meal; Children: $90-150 per meal. Prices vary depending on the meal.
PASSOVER PROGRAMS IN SOUTH AMERICA & THE CARIBBEAN PRICE LIST
Kosherica at the Atlantis Resort & Spa in the Bahamas: $5,895 - $9,750
Organizacion Hafikoman at the Marriott Puerto Vallarta Resort & Spa in Mexico: $4,200
Diamond Club Passover at the Grand Hyatt Playa Del Carmen Resort in Mexico: $6,000
Passover Oasis at the Fairmont Mayakoba in Mexico: Starting at $6,750
VIP Kosher Tours at The Paradisus Resort in Mexico: Starting at $6,290
Costa Rica Kosher Adventures at Hotel Casa Conde in Costa Rica: Starting at $3,600
The Best Kosher at the Sofitel Guarujá Jequitimar in Brazil: Starting at $2,400
Kosherica at the Dreams Natura Resort & Spa in Mexico (kitniyot only): Starting at $5.990
PESACH PROGRAM IN ISRAEL PRICES
Kosher Travelers at Nof Ginosar Hotel on Lake Kineret: Starting at ₪14,750
Gil Nofesh at The Ramada Hotel in Jerusalem: ₪9,625 for 8 nights; ₪8,150 for 7 nights
PRICES FOR PASSOVER PROGRAMS IN DUBAI & ABU DHABI
Shainfeld at the W Hotel Abu Dhabi - Yas Island: $5,500
HaShalom Kosher Travel at The Raffles Hotel Dubai: $5,999 for adults and $1,999 for kids (prices valid until February 25, 2023)

PASSOVER PROGRAMS PRICES IN MOROCCO
Sarah Tours at the Mazagan Beach & Golf Resort in Morocco: 3,290€
Sarah Tours at Palais Medina & Spa in Fes, Morocco: 2,490€
PASSOVER PROGRAMS PRICES IN THAILAND
Aussie Pesach & Kosher Travel at The Avani+ Resort in Khao Lak, Phuket: $2,950

PESACH PROGRAM PRICES TABA-SINAI
Knafaim Tours at The Bayview Taba Heights Resort: $2,060 (until January 15, 2023)

PASSOVER PROGRAM PRICES FROM 2022
Chabad of South Africa at the Hunters Rest Golf Resort & Spa in South Africa: Starting at $2,200 (2022 prices)
David Guez at the Hyatt Regency Nice on the French Riviera: 3,200 - 4,400 € (2022 prices)
The Best Kosher at Lake Paradise Club Med in Brazil: Starting at $2,400 (2022 prices)
Motsi Holidays at the Grande Real Italia Hotel & Spa in Cascais, Portugal: 2,850 - 3,900 € (2022 prices)

Published: August 25, 2022

Related Articles
Passover 2023 - Are there Affordable Passover Programs?