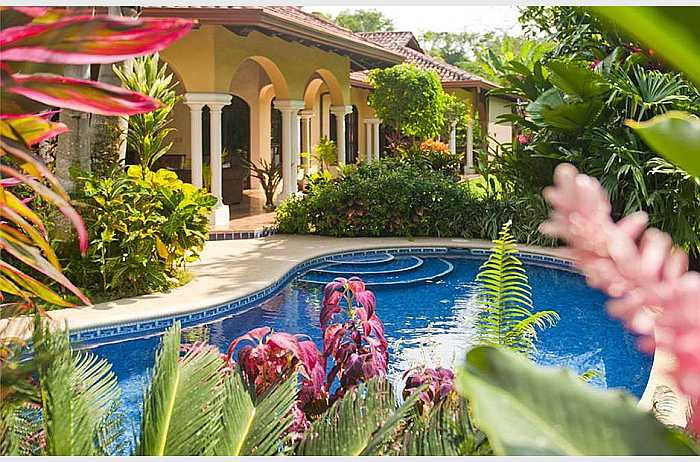 Kosher Casas in Costa Rica
Check out our Guide to Kosher Hotels for Summer 2023
Not only are there many kosher restaurants to choose from depending on where you are going, there are also a number of all year round kosher hotels. It is so convenient and relaxing to be able to wake up in the morning and have breakfast in the hotel. Many kosher hotels will pack lunch for your day trips. You can choose to return to the hotel for dinner or explore the local kosher restaurants. The option to stay in a luxury hotel and not worry about food is a recipe for the perfect summer vacation.
Kosher Hotels in Cyprus
The Blue Lagoon Kosher Resort & Spa in Paphos is the largest kosher resort in the world. Feast on lavish breakfasts and dinners. Take advantage of the beach, spa complex, lounge with free coffee all day long, indoor and outdoor swimming pools and Synagogue. Pack up lunch during breakfast for a day trip. For the adventurous, go on a guided safari trip on ATVs in the Acamas mountains or a jeep tour. Take a three-hour cruise to the Blue Lagoon and dive into the water when the ship anchors in the center of the lagoon. Head out for a guided nature hike in the Troodos mountain range.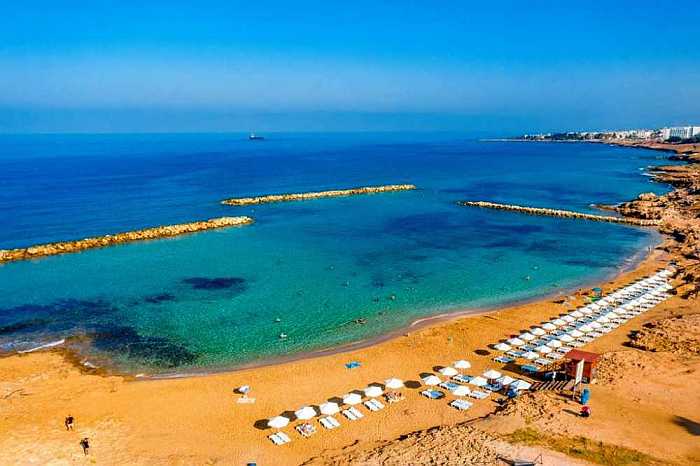 The Blue Lagoon - kosher hotel in Paphos
Kosher Hotels in Greece
The Myconian Collection Hotels and Resort 5* Luxe in Mykonos will have a kosher programs for the month of August run by Club Turquoise. Enjoy full board kosher food at this luxury hotel. There is a kids club, spa and many other activities.

Kosher Hotels in Italy
Lake Garda Region: The kosher hotels are conveniently located near Gardaland amusement park, Canevaworld movie city and water park, Parco Natura Viva zoo and safari, Jungle Adventure ropes park and Parco Sigurta botanical garden. Take a day trip to Verona, Venice, Florence, Milan, Lake Maggiore or hop over the border to Lugano, Switzerland.
The Hotel Riva Del Sole in Moniga Del Garda has a kosher restaurant offering breakfast and dinner on weekdays, Friday night dinner, Shabbat lunch and holiday meals. There is also a small shop in the hotel selling kosher products. The hotel has a shul with a Sefer Torah that is available for its guests. Moniga Del Garda is a small lakeside town located on Lake Garda, the largest lake in Italy.
Yonik Garda Crown is a boutique hotel located in the heart of the town of Spiazzi. The hotel offers kosher meals during the week and full board on Shabbat and holidays. There is a synagogue on site, kosher wine bar and Mediterranean restaurant.

Hotel La Torre in the Italian Alps will be operating as a kosher hotel by Beit Reuven from August 8 -28. Enjoy the beautiful views, parks and activities. Take day trips in the Italian Alps or a train to Torino for a tour and shopping. There is a synagogue on-site and meals are kosher Mehadrin.

Hotel Sestriere in the Italian Alps will be open for July and August. K-Vacations will be operating the hotel and offering kosher meals. There are many nearby touring opportunities, golf, adventure parks and many more activities to entertain the entire family.
My Kosher Hotel in the heart of the Italian Dolomites. Enjoy a large breakfast buffet, afternoon tea and four course dinners. Head over to the American Bar for a cocktail or ice cream. In addition to Mehadrin kosher food, the hotel also offers a Synagogue and mikveh on the premises. My Kosher Hotel is located in Canazei, at the foot of The Dolomites. Enjoy the lovely village, walks in nature and stunning views. Take a ride on the cable cars, visit the local natural reserve and waterfall, go rafting on the Avisio River or take a day trip to Venice.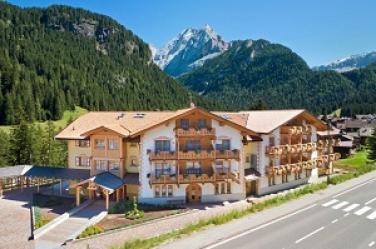 My Kosher Hotel in the Italian Dolomites

Grand Hotel Michelacci in Gabicce Mare on the Adriatic Coast of Italy. Kosher Holidays is running this seaside resort with kosher kitchen, dining room and synagogue. Enjoy private beach, pools, spa and other hotel amenities. Take day trips to nearby attractions or other cities in Italy.

Kosher Hotels in Switzerland
The
Grand Hotel Des Bains
surrounded by the Swiss Alps in St. Moritz is kosher for the summer months of July and August. The kosher package includes breakfast, 4 course dinner, 24 hour tea area and kosher mini market. There is a shul on premises. Take advantage of the hotel's amenities including pool, spa, gym and kids club. Take some time to explore the area with complementary activities: bike tour, goat trekking, hiking, paddling and mountain biking for kids.
The
Schloss Hotel & Spa
Pontresina in the Engedin region and only four minutes from St. Mortiz. Tour Plus will be taking over the entire hotel between August 10th and August 31st. Enjoy the beautiful views, tennis courts, spa and swimming pool. There is daily minyan, kids club, entertainment and option for daily excursions. Full board accommodations for Shabbat and half-board during the week. Rabbi Gaon Rabbi Asher Weiss will be spending his vacation with us and giving daily shiurim on daily life issues.
Kosher Hotels in France
Hotel Les Arolles in the village of Val Thorens will be open for the month of August 2022. This newly renovated resort has Hammam, sauna, kids club and synagogue. Enjoy theme evenings and concerts. Gourmet Travel will be running the program at the hotel and offering Glatt kosher gourmet food.

Hotel Village Club Du Soleil Les Menuires in the French Alps. D'holydays will be operating this kosher hotel from August 8-24 offering kosher meals, shiurim, kids club and entertainment. Enjoy the beautiful surroundings, outdoor activiites and local attractions.
Kosher Hotels in Austria
The Seefeld Lodge Hotel
is surrounded by green forest and only a short walk from the center of town. Tour Olam is offering kosher program at the Seefeld Inn, which is a great starting point to tour the sites of Austria and is not too far from Germany and Italy.

Panorama of old town of Prague with the famous Prague's castle, Czech Republic (Shutterstock)
Kosher Hotels in Prague
The King David Hotel in Prague is a five-star kosher hotel that is opened all year round. They offer kosher food, synagogue, mikvah and kosher food. The hotel is ideally located in the center of the city near the local sites: Prague Castle, the Charles Bridge, Old Town Square
Kosher Hotels in Morocco
Movenpick Resort in Marrakech will be open from August 8th through August 31st. First Kosher Club offers half board, kids club and religious services. Option for day trips to see the local sites or other activities such as camel rides, jet skiing and horse riding.

The Mazagan Beach Resort with Sarah Tours between August 8th and August 29th. The program offers kosher food, lectures, kids programming and minyan. The hotel boasts a private beach, golf course, Moroccan Spa and many other activities.

The Fairmont Taghazout Bay with Virtuoso between August 10th and August 22nd. The five-star hotel was voted one of the 10 most beautiful hotels in the world in 2022 by Conde Naste Traveler Guide. The program offers full board, daily services, lectures, kids club, entertainment and more.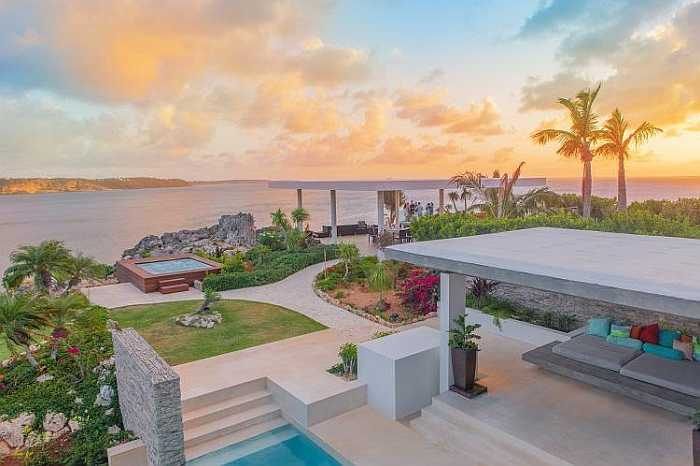 ANI Private Resorts - kosher villas around the world

Kosher Villa Rentals
Kosher travelers also have the option of luxury vacation rentals. Companies such as Kosher Casas and ANI Private Resorts offer luxury vacation rentals in Costa Rica, Sri Lanka, Thailand, Dominican Republic and Anguilla. These are not your typical vacation rentals. We're talking beautiful villas, private pools, full time concierge, fully equipped kosher kitchen, kosher chef and maid service. This is a great option for kosher travelers if it fits your budget.
Kosher Casas
in Costa Rica offer luxury kosher villas. Families can spend time relaxing at the villa enjoying the private pool or head out for an adventure. There are beautiful beaches to visit and many options for water sports, such as kayaking, surfing and water rappelling. Visit the rainforest, hot springs and national parts, take a wildlife tour or go river rafting. Costa Rica is a very popular vacation destination with great weather and many exciting adventures.
ANI Private Resorts
offers luxury kosher vacation packages in various locations. Enjoy the white sand beaches, paddleboarding, snorkeling, hikes and tours in Anguilla.The Dominican Republic has stunning beaches, excellent surfing, kayaking, golf course and more. Sri Lanka promises to be an exotic vacation featuring whale watching, surfing, visits to the animal reserves and other cultural activities. Explore the island of Koh Yao Noi in Thailand. Don't miss the breathtaking views, tours and water sports.