Blue Lagoon, Cyprus (Photo: Envato)
The days of schlepping a suitcase full of food on your summer vacation are over. Planning a
kosher summer vacation
has never been easier. We are lucky to have so many kosher tours, kosher cruises, kosher hotels and kosher restaurants to help ensure a stress-free vacation. If an organized tour is not your thing but you don't want to worry about finding kosher food when you are on vacation then a kosher hotel or kosher villa rental is the perfect fit. You can eat all of your meals in the hotel or, depending on where you are located, you can explore the area and eat at a local kosher restaurant.
Going to a kosher hotel for summer vacation has many benefits. First and foremost, it guarantees that you will have access to delicious and strictly kosher food throughout your stay. This means you won't have to spend valuable vacation time researching and hunting for kosher restaurants. Additionally, many kosher hotels are located in popular vacation destinations, which means you can still explore and enjoy local attractions while feeling confident in the food options available to you.
Kosher hotels also often have a range of amenities, including pools, spas, fitness centers, and kids' programs, making it easy to relax and have fun on your vacation without any extra planning required. Some kosher hotels also have a synagogue and a mikveh. Overall, staying at a kosher hotel takes the stress out of planning a summer vacation while still providing an exciting and enjoyable experience.
Kosher Hotels in Europe
Europe is a treasure trove of destination options for kosher travelers, with a number of kosher hotels located across the continent. From the stunning natural beauty of Lake Garda, the Alps, and Dolomites in Italy, to the crystal clear waters and breathtaking beaches of Cyprus and Greece, there is something for everyone. In Prague, visitors can immerse themselves in the city's rich history and vibrant culture, with a kosher hotel located in the heart of the Old Town.

Old Town Prague (Photo: Shutterstock)


Moving further west, France is famous for its magnificent architectural landmarks, and cities like Paris and Cannes offer a diverse range of attractions for every interest. If you're looking for a summer vacation in the mountains, the French Alps offer options for kosher travelers. With its picturesque scenery and world-renowned ski resorts, the French Alps offer a unique summer experience. Whether you're looking to hike, bike or simply relax in the natural surroundings, there are kosher hotels and accommodations to choose from.
Austria is another excellent choice for a summer vacation in Europe. Its cities such as Vienna and Salzburg provide rich cultural experiences, while its stunning natural scenery offers endless opportunities for adventure. The Austrian Alps are a popular destination for summer vacationers, with beautiful hiking trails, crystal-clear lakes, and plenty of other outdoor activities to enjoy. And for those seeking a luxurious summer vacation, St. Moritz in Switzerland is a must-visit destination. Nestled among the majestic Swiss Alps, St. Moritz offers breathtaking scenery, world-class skiing and an array of summer activities such as hiking and mountain biking.
Kosher Hotels in the United States
Kosher travelers looking for a summer getaway in the United States have several options to choose from. One of the most popular destinations is the Catskills in upstate New York, where visitors can immerse themselves in nature while enjoying family-friendly activities like water parks and amusement parks. The area is also home to a variety of kosher hotels and restaurants, with new options popping up every year.
Another great spot for a kosher summer vacation is the picturesque Lake George area, also in upstate New York. This region boasts stunning natural beauty and a wide range of outdoor activities, from swimming and boating to hiking and fishing. Visitors can take advantage of the Saratoga Chabad's summer minyan, held in a tent with advanced registration required, and stay at one of the many kosher-friendly hotels in the area.
For those seeking warmer weather and beachfront relaxation, Florida is an ideal destination. Miami Beach offers several kosher hotels and hotels with kosher food options, along with a plethora of activities for both families and couples. From beaches and shopping to world-renowned museums and cultural attractions, Florida has something for everyone. Additionally, kosher food is widely available throughout the state, with numerous restaurants offering a variety of cuisines.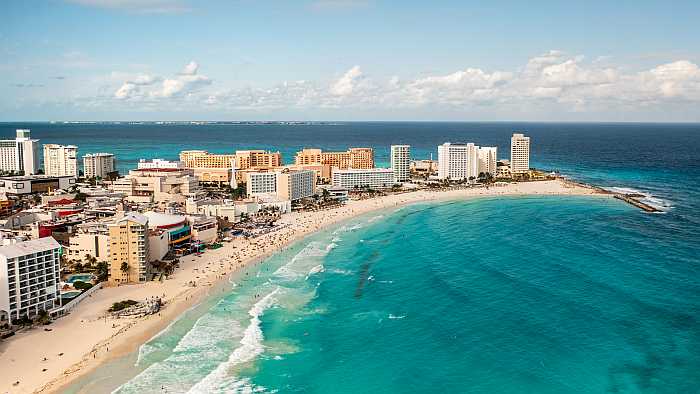 Cancun beach (Photo: Envato)


Kosher Hotels in Mexico
Mexico is a popular destination for kosher travelers, particularly in tourist areas like Cancun, Riviera Maya, Cabo San Lucas, and Playa del Carmen. In these regions, there are numerous kosher restaurants catering to visitors seeking a variety of delicious, authentic dishes. Additionally, there are several hotels with kosher options available all year round, allowing travelers to fully immerse themselves in the local culture and enjoy everything this beautiful country has to offer. With stunning beaches, crystal-clear waters, and plenty of sunshine, these beach destinations offer an array of activities for adventure-seekers and those looking to relax and unwind alike. From exploring ancient Mayan ruins to snorkeling in the warm waters of the Caribbean, there's truly something for everyone in these picturesque locales.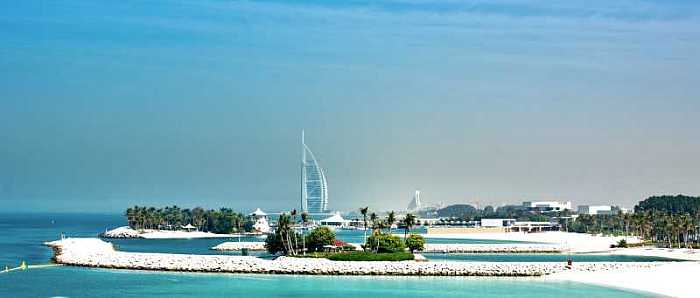 Dubai (Photo: Pixabay)

Kosher Hotels in Dubai
Dubai is a dazzling travel destination that caters to kosher travelers with a wide range of deluxe hotels and top-notch amenities. From incredible kosher cuisine to lavish rooms and suites, visitors are treated to an unparalleled vacation experience. Since the signing of the Abraham Accords in 2020, Dubai has become a popular kosher vacation spot with plenty of options for kosher food at hotels, restaurants, and caterers.
But Dubai offers more than just luxurious accommodations and delicious cuisine. The city boasts impressive architecture, including the world's tallest building, the Burj Khalifa. Visitors can also enjoy sandy beaches, shopping centers, waterparks, and adventurous activities such as camel racing and quad biking in the desert. For those seeking more cultural experiences, there's the Dubai Museum and art galleries. And don't miss out on watching a desert sunset or taking in a show at the magnificent Dubai Opera. Dubai truly has something for everyone to enjoy.
Kosher Hotels in Israel
Israel is a top destination for kosher travelers, and for good reason. The country is filled with a wide range of kosher hotels and restaurants, ensuring that observant Jewish travelers have plenty of options regardless of where they choose to visit. Whether you're looking for a beachfront stay in Tel Aviv or Eilat, a relaxing escape at the Dead Sea, or an adventure-packed trip to the north or south of the country, there is a kosher hotel for you.
In addition to its many kosher accommodations, Israel is also home to a wealth of heritage sites, national parks, and hiking trails. Visitors can explore the ancient city of Jerusalem, walk through the stunning landscapes of the Golan Heights or the Galilee, or go rappelling or diving in Eilat. And for those seeking a more religious experience, there are plenty of synagogues and other holy sites to visit. Whether you're looking for adventure, relaxation, or a spiritual journey, Israel has something to offer for every type of kosher traveler.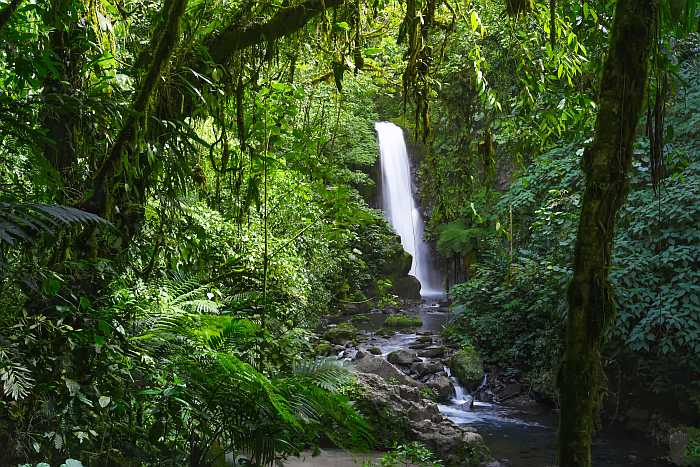 Waterfall in La Paz Gardens Nature Park in Costa Rica (Photo: Shutterstock)

Kosher Villa Rentals
If you're seeking a more tranquil vacation without the crowds, a luxury vacation rental could be the perfect solution. Companies like Kosher Casas and ANI Private Resorts offer exquisite villas with private pools, fully equipped kosher kitchens, and a full-time concierge, chef, and maid service. Although it may be pricier, it's an excellent option for those seeking a luxurious and peaceful getaway.
These rentals are available in various countries, including Costa Rica, Sri Lanka, Thailand, the Dominican Republic, and Anguilla. You can enjoy water sports such as kayaking, surfing, and water rappelling, as well as explore national parks and rainforests, wildlife tours, hot springs, and cultural activities. The beaches in Anguilla offer opportunities for paddleboarding, snorkeling, and hikes, while the Dominican Republic boasts of stunning beaches, excellent surfing, kayaking, and golf courses. Sri Lanka is a unique and exotic vacation destination that offers whale watching, surfing, and visits to animal reserves. In Thailand, the island of Koh Yao Noi offers breathtaking views, tours, and water sports.
Another option for kosher travelers is "Kasher Me Now," a service that brings kosher food to you wherever you are. You can select any vacation destination and rent a house or villa, and the service will kasher the kitchen in your rental and provide concierge services and a private chef. They can also assist you in finding a vacation destination and a suitable rental. This way, you can have a personalized and enjoyable vacation experience without having to compromise on your dietary restrictions.
Conclusion
It's nice to have so many options when booking your kosher summer vacation. You can't go wrong with a kosher hotel or kosher villa rental. There are kosher hotel or villa options to fit a range of budgets. Many kosher hotels are near the local Chabad House or synagogue. Some even have a synagogue and a mikveh, which is very convenient in less populated areas. You can always
search TJT's directory
and use our
"kosher nearby"
feature to find everything you need for the perfect kosher vacation.
Relax by the pool, explore the local sights or take a day trip. Your summer vacation will be more relaxing and enjoyable without schlepping food and worrying about finding kosher restaurants and shops. Relax and enjoy your kosher summer vacation. You deserve it!