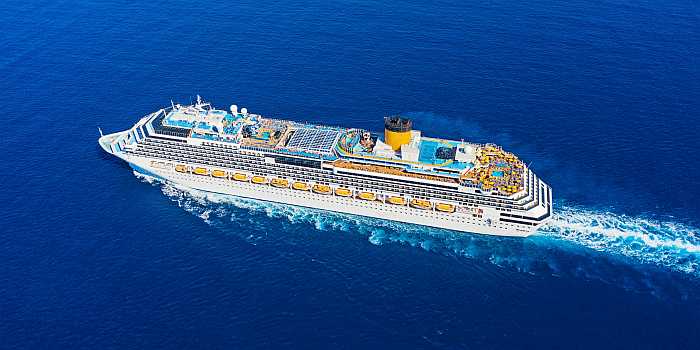 Guide to kosher cruises 2023-2024 (Envato)
Over the past year, we have seen a great demand for
Kosher cruises
. The cruise industry has expanced in recent years. Kosher cruises are becoming increasingly popular vacation options for singles, couples and families. There are cruise options available to suit a range of budgets. It's a great all-inclusive vacation, especially if you keep kosher. For a more intimate kosher vacation on the water, we have kosher yacht vacations and kosher catamaran sailing vacations.
Why are kosher cruises so popular?
Cruises, in general have gained in popularity among vacation travelers. Most cruises are all-inclusive deals so once booked, all you have to do is pack and show up. All the details are organized for you, from food and entertainment to tours and itineraries. The cruise ships offer everything for a fabulous vacation. There are meals in the dining room as well as restaurants and bars. The cruise ship activities vary but most have pools, spa, fitness room, some have basketball courts and casinos. Most cruises have nightly entertainment and kids programming.
Kosher cruises have added benefits for kosher travelers. The kosher cruises have minyan every day, shiurim and kosher food. If someone is strict about davening with a minyan every day and wants to keep up with daf yomi then a kosher cruise is a great option. Kosher food is more readily available in cities around the world than it was in the past but it's still very convenient not to have to think about what to eat or where to eat. Gourmet kosher food is prepared fresh each day on your kosher cruise vacation.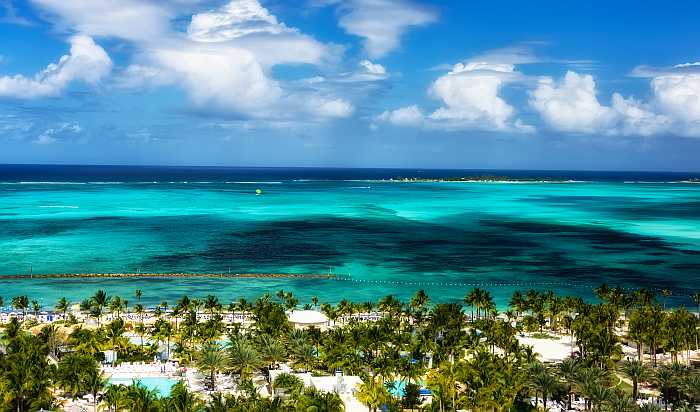 Kosher cruises to the Caribbean (Shutterstock)

Cruise ships come in different sizes and there are different room options depending on your vacation budget. There are larger cruise ships and smaller, more intimate cruise ships so it depends what type of kosher cruise experience you want to have. Another consideration is the destination of the kosher cruise. There is a range of options when choosing your kosher cruise itinerary, from Europe and Iceland to Alaska. There are options for cruises that focus on Jewish history and Jewish landmarks. Kosher cruises offer so many possibilities. The hard part is choosing where to go.
Kosher Cruises for Summer 2023
Golden Tours kosher cruises Winter - Summer 2023 & Winter 2024
Norway Fjords Cruise

out of ljmuiden - May 28 - June 8, 2023

Mediterranean Cruise out of Barcelona - August 8 - 17, 2023
Iceland Cruise out of Copenhagen - August 23 - September 6, 2023
Australia & New Zealand Cruise

out of Sydney - November 12- 26, 2023

Canary Islands Cruise

out of Lisbon - January 15- 25, 2024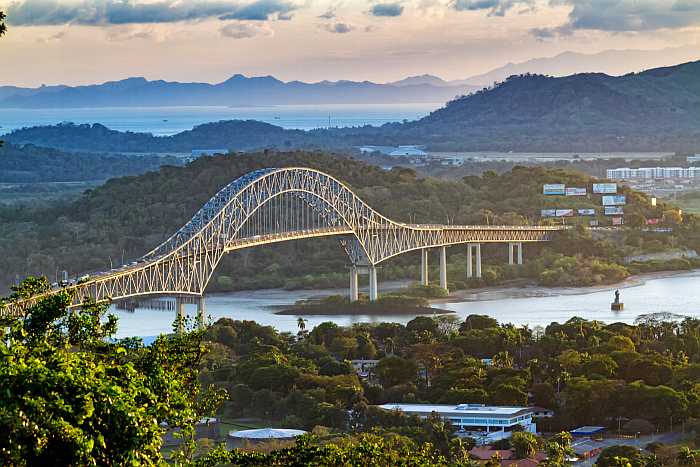 Kosher cruise to the Panama Canal (Shutterstock)
Kosher cruises
are a great way to travel and see the world. Each kosher cruise is a unique and special experience. The cruise ships offer many on-board activities and entertainment. It's truly a luxury to be able to visit different cities around the world and not have to worry about kosher food or finding hotels. Once you get on the kosher cruise ship and unpack, there is no need to pack up again to switch hotels when going from city to city. Kosher travelers can get settled in their cabins, eat gourmet meals and hang out at the pool in between ports. A kosher cruise vacation also means not having to worry about finding a shul nearby for minyan. The tour operators of the kosher cruises take care of everything for a truly unforgettable kosher vacation experience.
Bon Voyage!

Originally published: April 18, 2022