Kosher vacations in Iceland - beautiful waterfall Seljalandsfoss in summer, south Iceland (Photo: Envato)
Summer is fast approaching so if you haven't organized your
summer vacation
yet, time to get started. After two summers with very limited vacation options, kosher travel is back for summer of 2022. You can finally plan your first proper summer vacation since the COVID pandemic began in March of 2020. There are so many options for kosher vacations so that you don't have to worry about finding kosher food. The kosher tours, cruises and hotels all offer fresh gourmet kosher meals. There are different programs to suit a range of budgets and levels of kashrut.
The hardest part will be to decide what kind of vacation and where to go. Many people haven't flown for two years and chose to vacation close to home but it's time to spread your wings and fly. Kosher summer hotels have expanded beyond the Catskills to include hotels throughout Europe, Morocco and other countries. Kosher summer cruises are lavish affairs, far from the airplane food that was the only option year ago. Organized kosher tours take you to new and exciting locations around the world.
Kosher Tours

Colorado Rockies
KMR in the Colorado Rockies at the Beaver Creek Resort from August 11-25. Take advantage of the amenities at this resort and spa as well as the many local activities. Summer Colorado Retreat includes delicious food, shiurim and entertainment.

The Canary Islands
KMR summer vacation at The Ritz-Carlton, Abama in Tenerife. Relax and enjoy the stunning views and private beach. Summer retreat includes all the amenities: delicious cuisine, shiurim, entertainment and professional staff for an unforgettable vacation. Relax by one of the pools, pamper yourself at the spa or head out to a day trip at a local museum or adventure activity.

Costa Rica
Costa Rica Kosher Adventures experience based at the Arenal Volcano rainforest resort. Hotel Magic Mountain has spa, swimming pools, stunning views and more. Tour includes Glatt kosher meals, synagogue and 7-days of guided touring. Option for food-only program.

Norway, Portugal or Sorrento
Etzion Travel
is offering 8-day tours to Norway, Portugal and Sorrento in southern Italy. A tour of
Norway
takes you to the Norwegian fjords, glaciers, mountains and stunning views. Tour of
Portugal
includes the Jewish heritage sites, local cultural sites as well as the beautiful lakes and waterfalls. Tour to the
Sorrento Peninsula
includes Naples, the Amalfi Coast, Pompei and Capri Island. These all-inclusive kosher tours include kosher food, synagogue and experienced tour guides.

Kosher Safari - African elephants by a muddy pool (Shutterstock)

South Africa
Lucky Kosher Tours to South Africa - Cape Town and Johannesburg. This once-in-a-lifetime adventure takes you to a Safari Elephant Sanctuary, Pilanesberg game reserve. Lion Park as well as tours of the local Jewish areas. Visit the oldest synagogue in South Africa, penguin colony, Cape Point and the Cape of Good Hope, just to name a few of the sites visited on this tour.

Iceland
Lebor Tours and Gaya Luxury Tours are offering three tour dates for the first and only kosher hotel in Iceland. Book an 8-day tour in August to see the beautiful landscape, waterfalls and animal life in the area. Visit the Golden Circle, Reykjanes Peninsula, Snaefellsnes Peninsula, Westman Island and Reykjavik. Native English-speaking expert guides for the full day tours of the area.
Romania
Avimor Tourism
offers three tour dates at the Aurelius Hotel in Poiana Brasov. They offer two different types of programs: the excursion program visiting the sites of Romania or an extreme hiking program that combines scenery with jeeping, skydiving and other activities. Both programs include kosher food, full board, spa and evening entertainment.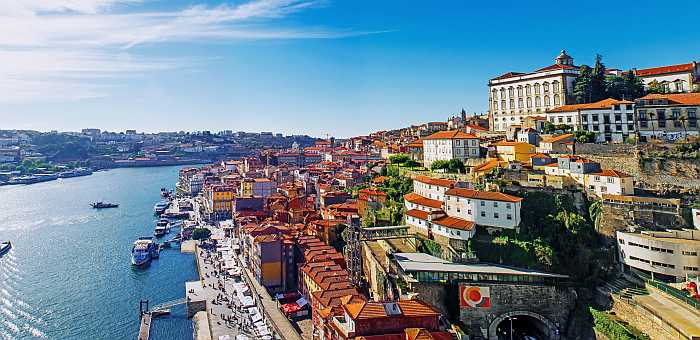 Kosher vacation in Poto, Portugal (Shutterstock)


Portugal & Spain
Yaya Tours 11-day tour of Portugal and Spain exploring the Jewish heritage, history and culture of Portugal and Spain. Visit the synagogues, Jewish areas, local sites and national park in Portugal. Then onto Spain to visit Avila, Madrid and Toledo to tour the cities and visit the Jewish sites and synagogues.

Last Moment Tours Glatt kosher tour of Spain. Start off with the museums and Jewish history of Barcelona then spend a few days touring the Jewish sites of Madrid, Toledo and Codoba.
Brazil
Club Oneg Loisirs
organized kosher tour to Brazil, traveling to different cities around the country to see the local sites. Visit the national parks, local beaches, walk around the Copacabana district and tour the city of Buzios.
Prague, Vienna, Bratislava & Budapest
Bein Hazmanim Tours
offering an 8-day tour of Prague, Vienna, Bratislava (Pressburg) and Budapest. Option to extend an extra day to visit the Tokay Region and Hungrarian Shtettlach. Learn the history of these Jewish communities.
Tuscany
Yaya Tours
has organized a
kosher magical tour of Tuscany: culinary, history, art and shopping.
The eight-day tour will take place between August 18th and August 25th. Visit kosher wine producers, learn how to make Tuscan cuisine, visit the Jewish heritage sites as well as cultural sites in the area.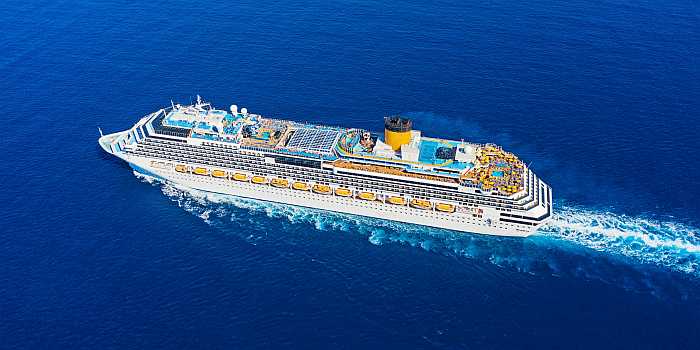 Kosher cruises (Photo: Envato)
Kosher cruises are great options for your summer vacation. It's a great way to visit different cities without dealing with traveling between cities, finding hotels, synagogues and kosher food. The kosher cruises are all-inclusive vacation packages. There is a choice of cabins to suit your budget. All meals are included and some cruise ships have bars and restaurants. There are amazing day trips to different cities, depending on the cruise that you choose. While traveling between cities, enjoy the cruise ship's amenities, such as pools, water slides, basketball courts, casino and more. Some programs also offer kids club, lectures and evening entertainment. Some popular kosher cruises include: Norwegian Fjords, Mediterranean Cruise, Greek Islands, Jewish heritage river cruise on the Danube, Aegean Sea and Alaska. Check out TJT's
Guide to Kosher Cruises
for more information.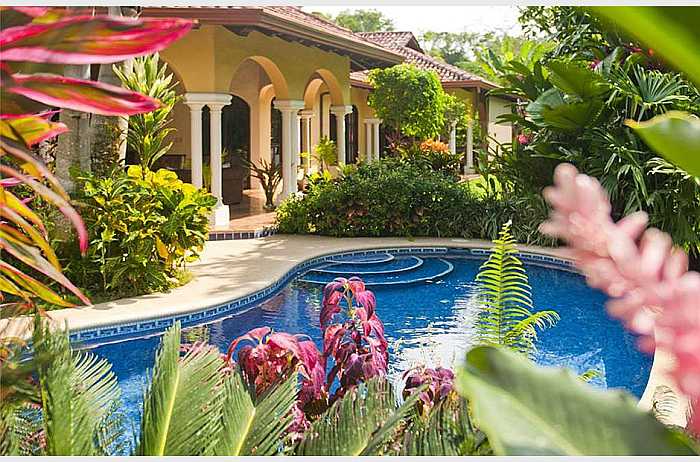 Kosher Casas in Costa Rica
Kosher Hotels & Villas
If you don't want to join an organized tour but don't want to worry about finding kosher food then a kosher hotel makes for a great vacation. The kosher hotels usually have pools and some of them are on the beach. There are kosher hotels in cities and towns that are perfect for walking around the area. There are kosher hotels throughout Europe: Italy, Greece, Cyprus, France, Switzerland, Austria and Prague. There are also kosher hotel options in Morocco. The kosher hotels offer meals and many have synagogues and mikvehs. Some of the kosher hotel operators also organize tours of the local area. Some of the kosher hotels are open all year round, some for the summer and some just for the month of August. Kosher hotels are great for Flexible Independent Travel (FIT). You can choose to just hang out at the hotel and relax on the beach or make your own itinerary to tour the area. If you want some privacy then you might want to check out the kosher villa rentals in Costa Rica, Anguilla, Sri Lanka and Thailand. Check out TJT's
Guide to Kosher Hotels for Summer 2022
for more information.
There are many great options for your
kosher summer vacation
. Choose from an organized tour, kosher cruise or a kosher hotel. There are many options for tours, cruises and hotels throughout Europe. If you have always wanted to go to Europe for summer vacation, it has never been easier. There are also a lot of kosher restaurants in cities throughout Europe. Check TJT's
directory of kosher restaurants
to find a restaurant near you. There are great tour and cruise options available to the Norwegian fjords. If you are looking to connect to your roots than a kosher river Jewish heritage cruise on the Danube would be a good fit. If you want something more exotic then try a South African safari or head to Brazil, Iceland or Morocco.
Planning a kosher vacation has never been easier. With so many options, you are sure to find the summer vacation to suit your family. Whatever you choose, have a great summer and enjoy your kosher summer vacation!