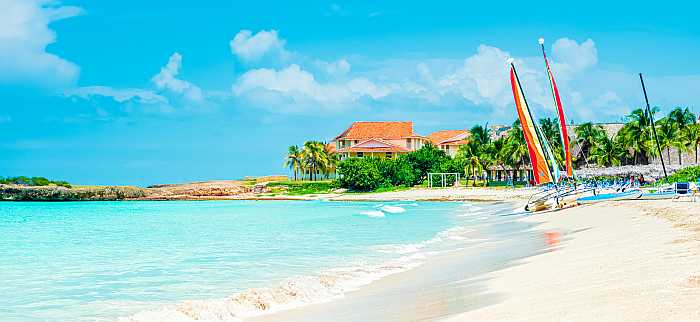 There are many Pesach programs in tropical locations on the beach (Envato)


In
Part 1 of the Passover Programs 101 blog
, I covered the basics about Passover and Passover programs. I gave an overview of what Passover programs have to offer, why people go on Passover programs, the kosher supervision at Passover programs and the bountiful food (it's all about the food) that is served. In this post, I'll cover where people like to go for their family Pesach vacation. There are different factors that people look at when choosing where to go for Passover. Some people have been going away for Pesach for years and choose to go to the same program each year or go away with the same program operator wherever they are making Pesach. Other people like to choose a different location each year and use Passover as an opportunity to travel the globe.
Where do people go for Passover?
When people first started going away for the Pesach holiday, it was pretty limited to the Catskills, Israel and Miami Beach, Florida. Before COVID, there were more than 150 programs scattered around the globe. Thankfully, the skies are opening up and Jews are ready to be pampered at Passover programs. While there aren't as many programs as we had in 2019, we're seeing a lot more programs than last year.
Florida is still a very popular Pesach vacation destination, especially Miami Beach and Orlando. Florida has great weather in the spring and so many sites, activities and water sports as well as the themed parks in Orlando. Other popular warm weather destinations in the United States include California, Hawaii, Arizona and Georgia. Pesach programs in New York and New Jersey are great options for people who have to go to work during Chol Hamoed. These programs offer amenities and a great location for day trips. A Pesach holiday in Vail, Colorado is a great choice for ski aficionados. The Passover Program at Mont-Tremblant in Canada is another fantastic option for some spring skiing during your Passover vacation.
Israel is still a very popular Passover holiday destination. Unfortunately, Israel was closed for Pesach the past couple of years but the country is finally opened to tourists. Pesach, one of the three holidays where Jews traditionally traveled to Jerusalem, is an ideal time to vacation in Israel. Hotels are preparing to welcome guests for Pesach. There are beautiful Pesach Hotels that will be open throughout the country, from Haifa, Nazareth, Herzliya and Tel Aviv down to Jerusalem area and the Dead Sea. There are many nature and heritage tiyulim (day trips) to keep you busy on Chol Hamoed.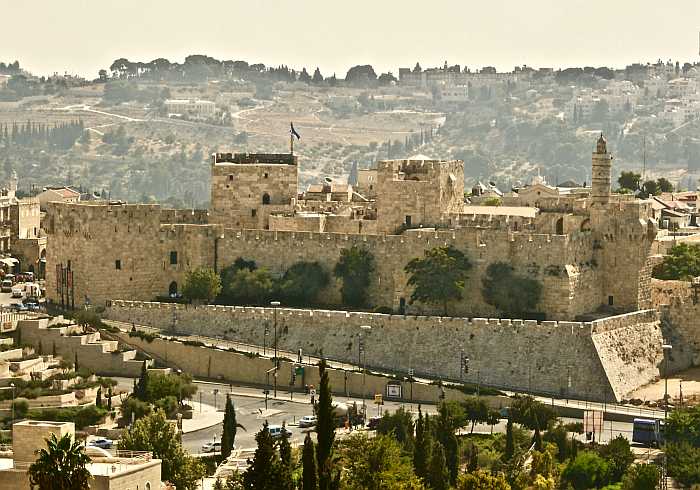 Pesach programs in Israel (Envato)


Warm Weather Pesach Holiday Destinations
There are many Passover programs at hotels and resorts in tropical warm weather destinations, such as the
Bahamas
, the
Caribbean,
Mexico
,
Panama
and
Costa Rica
. Many people choose these more exotic tropical countries or islands for Pesach. The Passover hotels and resorts are usually all inclusive so you never have to leave the resort if you don't want to. There are usually activities day and night to keep everyone in the family busy, well fed and entertained. There are many interesting and exciting sites and activities for those who are interested in touring.
For the first time ever, Pesach in the UAE - Dubai and Abu Dhabi are options for travelers looking for something new and exciting. Since the signing of the Abraham Accords in September 2020, Jews have been traveling to Dubai and Abu Dhabi as much as COVID restrictions have allowed. Pesach is a great time to travel to the UAE, before the weather gets too hot. There are many exciting places, museums, amusement parks and activities to keep the family busy during Chol Hamoed.
Morocco
is another popular destination, with great Passover programs and many sites and activities to keep you entertained.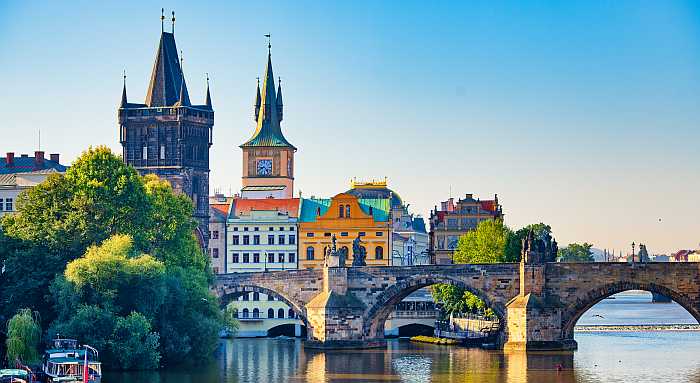 Passover programs in Europe (Prague-Envato)


Pesach is a great time for a European holiday. There are all different types of of Passover programs to choose from and so many Jewish heritage sites to see. Some popular Pesach holiday programs in Europe include Italy, Spain, France, Greece, Cyprus, Croatia, Prague and more. Many of the programs in Europe are all inclusive programs at resorts on the beach so that you have everything you need. They also offer day trips to sites and cities in the surrounding areas. There are other programs that take place in the city center so that you can walk around the city or visit the local museums and points of interest.
As you can see, there is no shortage of options for Passover programs. Take time to figure out what part of the world you want to visit. Decide if you want to stay local or within your own country. Maybe you are looking to visit a city or country that you have never visited before. Then choose what type of Pesach vacation you are interested in. You might choose a program with exciting places to see or programs on the beach so that you never have to leave the resort. If you are very active, you might want a program with opportunities to hike, zip line, water sports or skiing. Do some research about the different programs. But don't worry because TotallyJewishTravel.com has got you covered. We have all the information about
passover programs
for you in one easy to navigate website. You can search for programs according to country and then city.
Wishing you a great Pesach vacation wherever you choose to go!