It's difficult to think about organizing a kosher vacation as we are coming to the end of the third week of war in Israel. It's hard to imagine planning for winter vacation and Passover seems so far away right now. But, no matter what is happening in the world, Pesach is coming as it does every year. Passover 2024 begins in less than six months with the seder on Monday night, April 22nd and ends on Tuesday night, April 30th and in Israel, on Monday night, April 29th. Please G-d, we will win this war well before Pesach begins. We pray for the safe return of all the soldiers and hostages, well before the Passover seder.
We are living in difficult times, as a country and as a nation. We have seen tremendous acts of heroism, charity and unity. The people of Israel have come together like never before. People can't do enough for each other, the support for the soldiers, bereaved families, displaced people and young parents home alone with small children while their spouses have gone to war, is unbelievable. Everyone, from children to the elderly are doing what they can to help, whether it is volunteering to work on farms, cook and bake for soldiers, babysitting, donating blood, driving soldiers or any of the other amazing volunteer opportunities.
Along with the horror and tragedy, we have seen celebrations of life. I have lost track of the number of weddings that have taken place in the past two weeks. Many have taken place on army bases with one or both of the newlywed couple in uniform. We have hope for a better future. We will not give into the enemy. We will move forward. We will continue to celebrate life!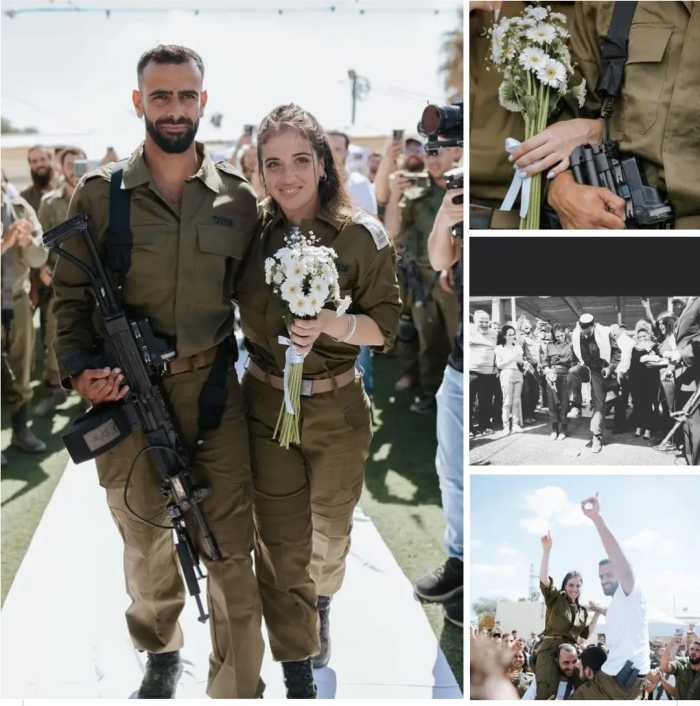 Photo credit: Under 27א law, please reach out
We have seen an outpouring of support from our brothers and sisters in the diaspora. Consider booking a vacation or Passover program in Israel. There are many volunteer opportunities to help with the war effort and Pesach in Israel is beautiful. You might consider booking your flight on ElAl as they have been the only airline flying during this period. Hopefully, by Pesach, more airlines will be flying to Israel. But if you were considering a winter vacation, kosher cruise or Passover program outside of Israe,l TJT has lots of options for you as well!
Winter vacation and yeshiva week will be here before you know it. There are many options for winter ski or sun vacations as well as kosher cruises. With only six months to go until Pesach, if you want to join a Pesach program then now is the time to research and start to plan. Passover Programs have been selling out quickly in recent years. It's hard to think about where you will be spending Pesach while we are at war but time doesn't stop for the war. Passover programs will go forward so don't miss your opportunity to join an amazing program in the United States, Europe, Israel or other destinations around the world. There are so many Passover programs, too many to mention here.
Regardless of where you choose to go for Pesach 2024 and any other kosher travel vacation that you book, we recommend that you purchase travel insurance. As we have been reminded many times over the past five years, we don't know what the future holds. It's best to plan and prepare as much as possible for the unknown.
TotallyJewishTravel.com has all the information that you need to plan your kosher vacation all year round. If you want to start planning for Pesach then check out the
Passover programs for 2024
that are listed on our website. We will do our best to inform you, as quickly as possible when an operator changes location or hotel. You can contact the operators directly for more details about any of the amazing
kosher vacations
,
kosher cruises
or Pesach programs for 2024 that are listed on our website.
Am Yisrael Chai - עם ישראל חי
Together we will win - יחד ננצח