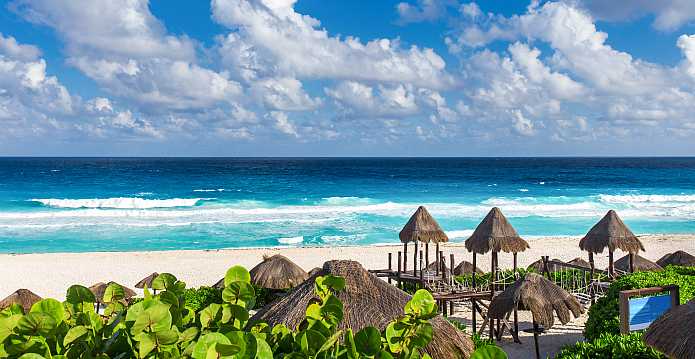 Passover programs at beach resorts in Mexico (Shutterstock)
Passover programs south of the border have become very popular in recent years. After the harsh winter weather, many people want to join a Passover program in a warm weather destination. Heading to the tropics in March-April, before the rainy season, almost guarantees nice weather, with average temperatures in the 80's. Passover 2023 begins at sundown on Wednesday, April 5th and ends on Thursday night, April 13th. It's a nice long vacation on the beach, enjoying the resort amenities, hiking, touring or water sports. There are great
Pesach programs
in the Bahamas, Mexico, Costa Rica and Panama.
Check out our comprehensive guide to Passover programs. We provide a brief description of each hotel and program. Please click on the program for more information. We are adding new programs on a regular basis so check back with us frequently.
Passover programs at resorts on the beach in warm weather destinations tend to sell out quickly. Most programs sold out early last year, with many programs having long waiting lists. Now is the time to start researching for your Pesach vacation. Some programs offer early bird discounts so best to book early. There is a range of
Passover program pricing
based on location and amenities. Flights fill up and airfare rises the closer we get to Pesach so best to book your tickets as soon as you choose a program.