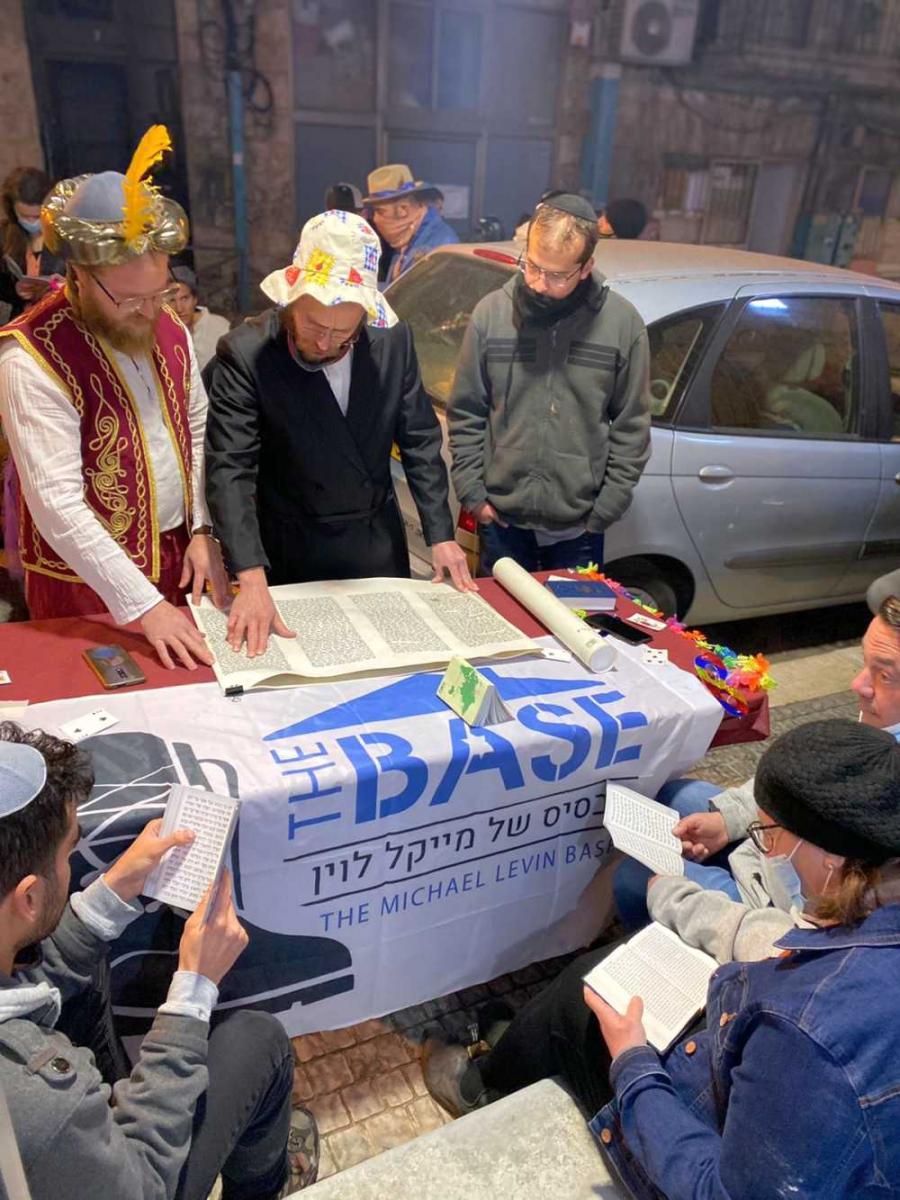 Celebrating Purim at The Michael Levin Base
If enjoying the sights, sounds and aromas of the Machane Yehudah shuk is on your Jerusalem, Israel itinerary, consider walking just another couple of blocks to visit The Michael Levin Base at 10 HaDekel Street for another unique experience.

When an Israeli soldier serving in the IDF or a bat sherut serving in the National Service program gets time off, unlike a tourist at the shuk, they savor the sights, sounds and aromas of their own home. They catch up on much needed sleep while their family does their laundry, prepares their favorite foods and replenishes their supply of shampoo, toothpaste, socks and anything else they may need.

But did you know that there are thousands of young men and women from around the globe who volunteer to serve and protect Israel but have no family here? They are referred to as lone soldiers and lone bnot sherut. What do they do and where do they go when they get time off? Who does their laundry, buys their groceries, prepares their meals and replenishes their supplies?
Rosh Hashanah packages during the pandemic
Some of them go to The Michael Levin Base, their "home away from home". The Base, as it is affectionately called, provides meals for Sabbath, holidays, and some weekdays as well as offers laundry facilities, personal hygiene supplies and clothing. Lone soldiers and bnot sherut can meet with an advisor or a mental health counselor if needed or attend a fun or informational program or event. The Base also provides pre and post army support as well as support for parents. They have served 1600 soldiers and bnot sherut since opening their doors 2.5 years ago, just before the pandemic.

When you visit The Base, you'll hear about what it means to be a lone soldier or bat sherut in Israel, learn about what services they offer, watch a short video of The Base in action and tour the facility. You can bring personal hygiene supplies and clothing to help replenish their stock or just stop in to write a letter to a soldier or bat sherut to let them know you care. For a richer experience visitors may choose to spend time in the kitchen baking cakes or cookies or sponsor and/or participate in a meal or event. Come on a Thursday night for dinner or Friday morning for breakfast and meet soldiers and bnot sherut to hear their unique stories about why they chose to dedicate time to serve Israel. If your child is celebrating their bar or bat mitzvah in Jerusalem, they may want to add a visit to The Base to their program to make their experience even more meaningful.

The Base is named for Michael Levin, a lone soldier from Philadelphia, Pennsylvania, who came to Israel to serve in the IDF in 2002. He didn't speak Hebrew and when he first arrived he slept on a park bench because he didn't know where else to go. This isolated feeling convinced Michael that when he was discharged from the army, he would create a place that supports lone service members – a place to call "home". Sadly, Michael was killed in action in the Second Lebanon War at the age of 22, but his dream to provide support for lone soldiers became a reality through The Michael Levin Base.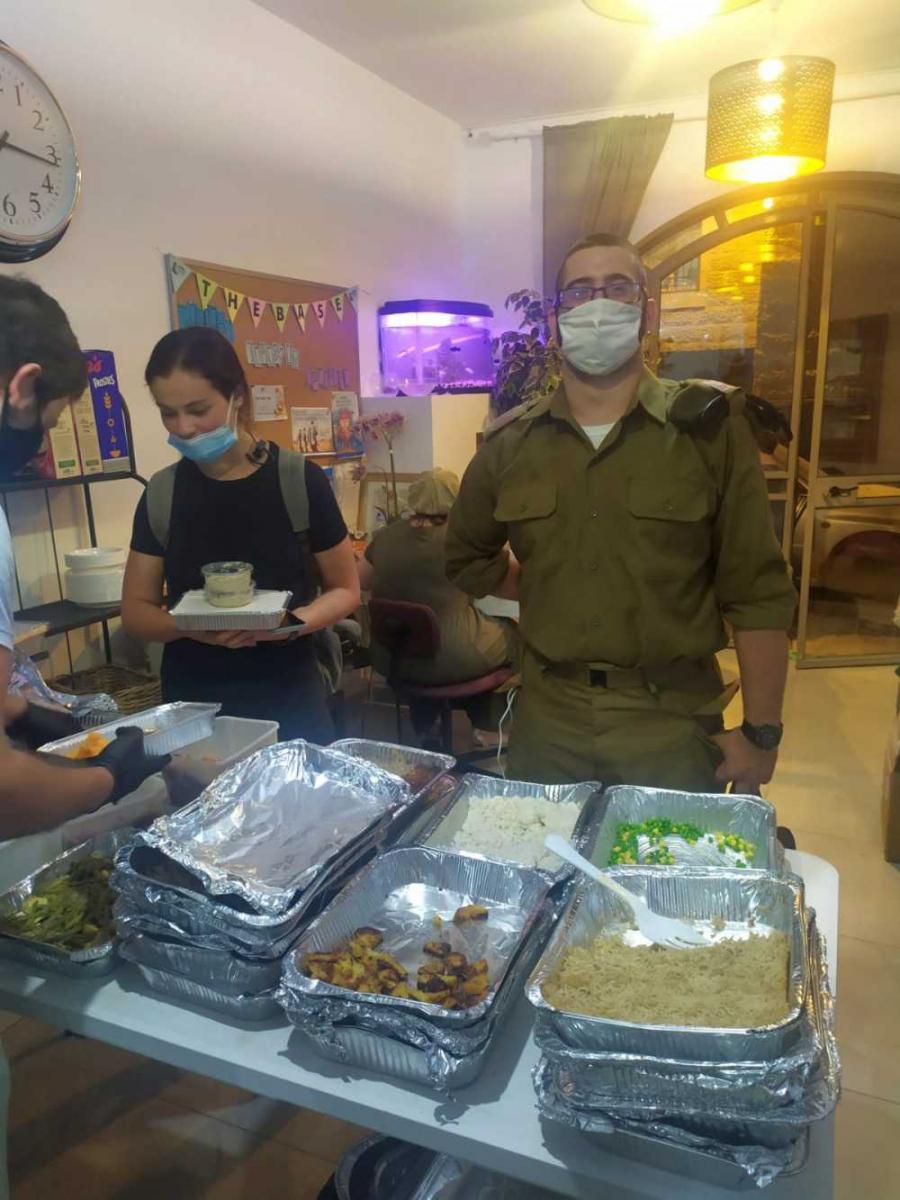 Making sure no one goes hungry
For just a brief detour before or after your visit to the shuk, your time spent at The Base will have you walking away with a greater appreciation for the brave and selfless young men and women who volunteer to protect and serve the Land that you are visiting. You'll get the satisfaction and fulfillment of knowing that you have done something to help make a difference during your time in Israel.