The Alps at sunset (Photo: Shutterstock)
It's not quite winter yet but it might be getting cold and rainy, depending on where you live. Time to start researching your winter vacation so you have something to look forward to. You have a choice of warm weather winter vacations where you can lounge on the beach and work on your tan or a ski vacation where you hit the slopes. We have great options for ski vacations in France, Switzerland and Italy. If you're craving some sun then we have options in Dubai, Morocco, Mexico, Panama, Mauritius, Costa Rica, Brazil and Cyprus. Find the perfect kosher ski vacation for your family this winter.
Please click on the links below for exact dates and more details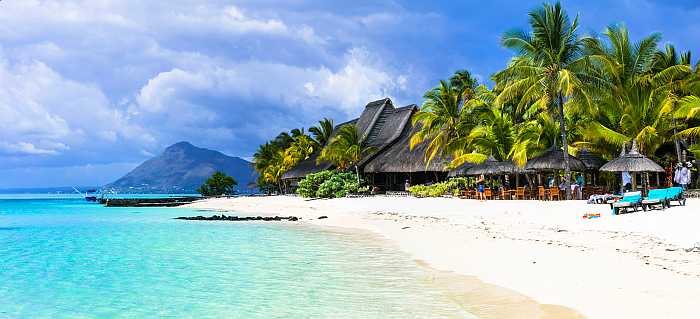 White sand beach of Mauritius (Photo: Shutterstock)


Click on the links for exact dates and details. Some of the hotels have kosher vacation programs throughout the winter and some are during Chanukah or yeshiva week. Enjoy the convenience of a kosher winter vacation where you don't have to worry about schlepping food. These kosher winter vacation programs offer gourmet meals and many offer the option for boxed lunches to take when you go on trips or out skiing for the day. Another great option for winter vacation is a
kosher cruise
to the Caribbean, Europe or Alaska. If you decide on a DIY vacation then check out our list of
kosher hotels
,
tour guides
and our
directory of kosher restaurants
around the world.