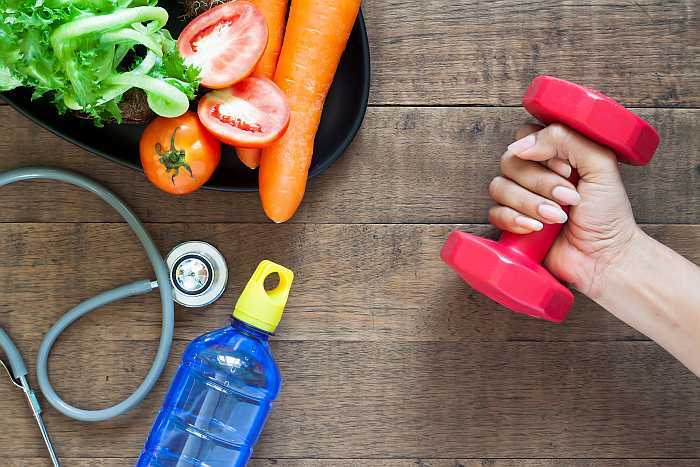 Tips for keeping fit on your kosher vacation (Envato)

Follow these tips to stay fit on your kosher vacation:


1. Have healthy snacks on hand - whether you're traveling by plane, bus or car, make sure to bring along some healthy snacks for the ride. Once you get to your hotel/rental home, take a trip to the local grocery store and stock up on fruits, veggies, nuts, yogurts and other quick and healthy snacks to have readily available when you're in your accommodations or to take with you to your various daily activities. Be sure to check the local kosher list of products that can be purchased in the supermarket. Many Rabbinical authorities and communities in Europe, South America and other countries have lists of local kashrut certification and items that can be purchased without certification.
2.
Be active throughout the day
- vacations are a great time for sightseeing, but they may also be a time for relaxing and lounging by the pool or beach. No matter what kind of vacation you have planned, make sure to find some way to add movement to each day. If you're sight-seeing, walk around from place to place or rent a bike to ride through the streets. If you're planning to sit by the pool or on the beach, take a walk along the shore or go for a swim. Plan a long walk on Shabbat to explore the city or local museums (often they are free or you can purchase tickets in advance). If you want to enjoy the local nightlife, schedule a night of dancing into your plans. Daily movement is key to maintaining a healthy lifestyle and to maintaining your fitness level.
Healthy eating on your kosher vacation (Envato)
3. Don't skip breakfast - starting the day with a healthy balanced breakfast will give you the energy you will need for the day's activities. It will also prevent extreme hunger and cravings later in the day. Whether you are at the breakfast buffet at your kosher hotel or a local kosher cafe, it's all about the choices you make. Be sure to include a lean protein and some whole grains/fiber into your meal for optimal fullness, and don't forget to add lots of fruits and veggies.
4. Drink plenty of water
- staying hydrated is important on any day, but it's especially important when traveling as it's common to forget to drink adequate amounts of water when out of your normal routine. It's also a great way to maintain energy for the various activities you have planned. It's especially important in warmer climates and during trips where you plan to be on your feet for most of the day.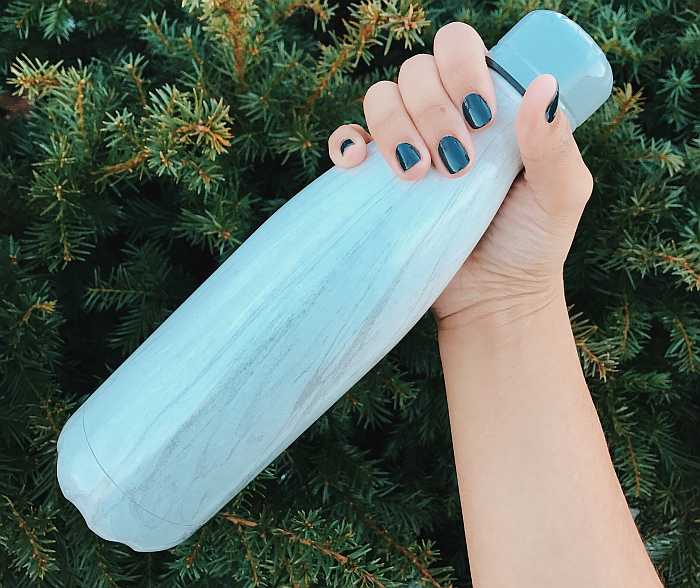 Always carry water with you while touring the local sights (Envato)


5. At mealtimes, choose healthy foods first
- whether you're at the buffet of your kosher hotel or ordering at one of the many
kosher restaurants
around the world, choose meals with lots of veggies, lean protein, and whole grains and fill up on those things first. Once you've done that, you can add other less healthy foods or treats to your meal. Remember it's all about moderation. A little bit of something fun will not ruin all your progress.
6. Schedule workouts into your itinerary- it doesn't have to be every day, but if workouts are important to you, make sure to plan them into your day. First thing in the morning is always a good idea as you may be tired after a full day of activities. If your hotel doesn't have a gym or you're in a rental home without equipment, you can easily find some quick and easy bodyweight workouts online. And when all else fails…. Go outside for a run or a walk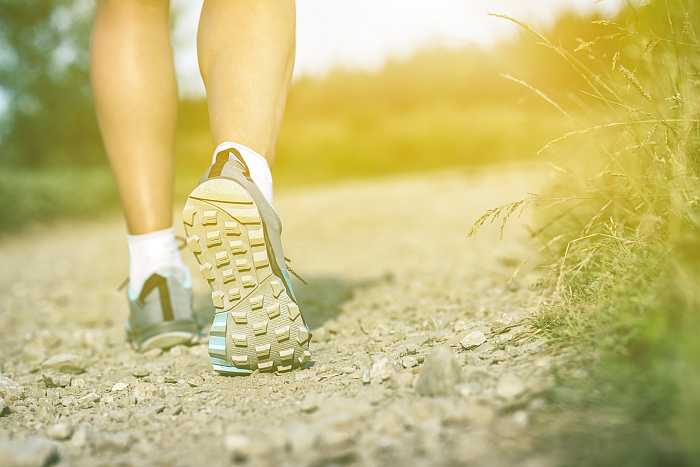 Fit in some exercise while on vacation (Envato)
7.
Plan "off track" meals in advance
- want to be able to indulge in and enjoy the local kosher cuisine (which may be a potentially less healthy option)? Decide ahead of time when and where you're going to do it. If you want to try the local street food for lunch, be sure to eat a balanced breakfast and dinner that day. If you're planning to dine at a specific restaurant for dinner, make sure to plan that day's breakfast and lunch accordingly. By planning ahead you can take control of your choices and eliminate the stress of feeling like you've gone completely off your usual habits.
8. Manage your expectations
- don't forget that this is a vacation. You may not be able to control every situation and every meal. And that's ok! Go into it planning as much as you can, yet being flexible and accepting the unexpected. Be sure to check
TJT's kosher restaurant database
so you can be prepared. Make good choices when you can, and show yourself some grace when you can't.
Remember vacations are meant to be enjoyed! Whether it's
Shavuot
,
Passover program
,
Sukkot program
or
summer vacation
, planning is essential. Don't allow the departure from your normal routine to cause undue stress. Sustainable health does not happen in a bubble. Even if you indulge a little too much it's all a normal part of a healthy enjoyable life. Those that are trying to achieve health, fitness, and/or weight loss are most successful when they accept these "out of routine" life moments. Enjoy your travel and when it's over, reset and get right back on track.
Hannah Kugelman is a Wingate certified Fitness, Health & Nutrition coach. She coaches both in person and online, with a focus on helping her clients look and feel their best without extreme diets or excessive exercise. Follow Hannah on Instagram: @totalfitness_with_hannah