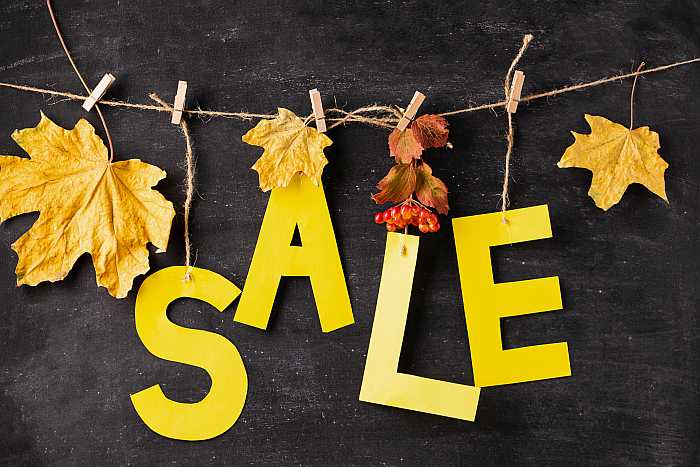 Passover program discounts and specials (Photo: Envato)


Passover programs are probably the most expensive vacation of the year for most families. One way to keep costs down is to look for deals. Book early to take advantage of early bird discounts. Passover 2024 begins on Monday night, April 22nd and ends on Tuesday night, April 30th (Monday night, April 292th in Israel). Now is the time to check out our
comprehensive guide to Pesach programs
. We are seeing great demand for Passover programs and they are filling up quickly. We have put together a list of specials and discounts being offered by tour operators. The early bird discounts won't be available much longer so check them out today.
BELOW ARE THE DISCOUNTS OFFERED IN 2023 - WE WILL SOON BE PUBLISHING THE EARLY BIRD PESACH PROGRAM DISCOUNTS FOR 2024
Passover Program Early Bird Specials & Discounts for 2023

USA
Kosherica at the Saddlebrook Resort in Tampa, Florida: 25% off PLUS 2 kids free (under 12) until December 2nd
Pesach Time Tours at The Oceanfront in Asbury Park, NJ: Book now and receive the night before for free (Tuesday night)
Majestic Retreats at the Westin Beach Resort & Spa in Fort Lauderdale, Florida: Get 5% off when you mention TJT until November 15th
World Wide Kosher Tours at the Hilton La Jolla Torrey Pines Resort in California: 25% discount on reservations made before December 1st
Aryeh Hospitality at The Claridge Hotel in Atlantic City, NJ: $500 off per room when paid in full by November 30th

Europe

Orah Kosher Events at the Hotel Ariston in Italy: 5% discount expires on November 30th
Tour Plus at Le Meridian Hotel in Spain and the Amirandes Grecotel in Greece: 10% discount expires on December 1st
KolTuv Events at The Grand Hotel Gallia and Hotel Adria in Italy: 10% discount and room upgrade until November 18th
Ocher Holidays at the Hotel Oasis Park & Spa on the Costa Brava, Spain: 5 -7 % early bird discount until the end of November
Kosher Travelers

at

The Elysium Resort

in Rhodes, Greece: 5% discount until the end of November

Tour Olam at The Simplon Hotel in Lake Maggiore, Italy: 200€ discount per room until November 20th for TJT users
The Blue Lagoon Kosher Spa Hotel in Paphos, Cyprus: 10% off bookings made before Hanukkah - mention Totally Jewish Travel when making your reservation to get the discount
Vered Holidays at The Amara Premier Palace in Turkey: 10% off for bookings before Nov. 30th; 5% off for bookings before Dec. 31st

Caribbean

Costa Rica Kosher Adventures at The Hotel Casa Conde in Costa Rica: Free pre night (Tuesday night), if paid in full by December 10, 2022.
LeVoyage Travel at The Dreams Playa Bonita in Panama: Current rates are valid till Nov 19th then prices go up
VIP Kosher Tours at Paradisus Playa Del Carmen Mexico: 3rd and 4th guests in the room free of charge
Royal Passover

at

The Paradisus Los Cabos

in Cabo San Lucas, Mexico: Free cabana (5K value) until November 15th with early booking paid in full

Hashalom Kosher Travel at the InterContinental Resort in Cancun, Mexico: Early bird special rates - adults $3,999 & kids $999 until November 15th

Israel
Kosher Travelers

at

Nof Ginosar

in Israel

: 5% discount until the end of November

Lenny Davidman

at

The Vert (Crowne Plaza) Dead Sea Hotel

in Israel: Lock in today's rates - prices going up on December 1st by approximately 10%. Book full stay now to get the night before and after complementary

Dubai & Abu Dhabi
Hashalom Kosher Trave

l at the

Intercontinental Dubai & Crowne Plaza

Dubai: Early bird special rates - adults $3,999 & kids $999 until November 15th

Sky Events at the Marriott Resort Palm West Beach Dubai: Early bird rate - $8,990 per couple until November 15th

Morocco
First Kosher Club at the Movenpick Resort in Marrakech: 10% discount off your total until November 15th

Thailand
Aussie Pesach & Keshet Travel at the Avani+ Resort in Phuket, Thailand: 10% discount until the end of November

Vietnam

Gem Kosher at Alma Resort: 50% off first 2 children in parent's room until November 30th.

Canada
Sivan Tours at Le Grand Lodge Mont Tremblant: Save $249 per room/suite on bookings before December 5th

TJT will be updating this page as we get more programs and information about more discounts and special offers. Passover programs are filling up quickly and will most likely sell out early. These discounts are only available for the next few weeks so book early to save.