Passover 2020 might be behind us but it will not be forgotten any time soon. With the onset of the coronavirus pandemic (COVID-19) coming only weeks before Pesach, everybody's preparations went out the window. The saying "man plans, G-d laughs" has never been more true.
Face mask, Coronavirus
| Shutterstock
Baruch Feder, CEO of TourOlam is usually busy the day before Pesach (Erev Pesach) making sure everything is ready to welcome 350+ guests to his hotel. He has been running Passover programs with his family for more than 20 years. This year, Mr. Feder was having a different, yet no less complicated challenge on Erev Pesach, trying to get through the military and police barricades on the outskirts of Bnei Brak to deliver food to his relatives in quarantine. Mr. Feder remarked, "It is hard to explain how surreal this was."
Vered Holidays has been hosting Passover programs for 20 years and were set to host their largest program ever, with around 1,000 guests in Greece. As soon as it became clear that they would have to cancel, Mr. Vered began dealing with the airlines, hotels, food suppliers, his staff and guests, in order to minimize the losses and alert his guests in time before pesach. Mr. Vered spent Pesach at home with his family for the first time in 20 years. Mr. Vered noted, "We prepared the house for Pesach, replaced the usual Pesach gourmet dishes with classic traditional dishes, read the Haggadah at a leisurely pace and enjoyed quality family time together."

The coronavirus takes TJT and the entire Passover program industry by surprise
People involved in the Passover program industry realized that there was a pandemic but nobody foresaw the effects on travel, economy and life in general around the world. The long-term effects of the coronavirus pandemic won't be known for quite some time.
Yaniv Madar, co-owner of Totally Jewish Travel says that in the 2nd week of February 2020 no one really thought Pesach would be much different this year. Some program operators were informing their clients that they will take strict hygiene measures, gloves, disinfection material, etc. but no one imagined what was to come.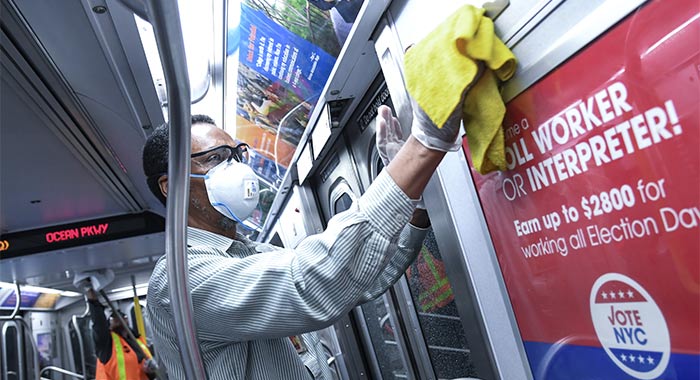 MTA NYC: disinfecting an R-160 train in the Coney Island Yard on March 3, 2020 | Wikimedia

"Towards the end of February, I spoke to several operators running programs in Northern Italy and they sounded different. Nervous. The virus was spreading quickly in that area and they didn't know if they would be able to open their programs."
"The lockdown in Northern Italy was the last straw. They had to cancel. However, I know some of the operators are still struggling to get a reply - not a refund, a reply - from the hotels they were cooperating with."
From that point, TJT worked on two fronts. We tried to connect program operators in Italy which already had to cancel (we had 26 Passover programs in Italy this year), with programs in countries like Spain, Greece and Israel which at that point looked to be safe choices. The second thing we did was to prepare a list of hotels that were still operating and would be open for Pesach 2020. We called it the "Confirmed Passover Programs List".
The first 2 weeks of March were very difficult. Every day brought new restrictions and the list of banned destinations and cancelled flights grew from one hour to the next. On March 15th, it became clear that most programs would be forced to cancel, but there was still hope for some programs in the U.S., Caribbean and even Spain.
Program operators dealing with getting refunds for their own deposits and sourcing ways to refund or credit their guests
The program operators had to deal with questions from the hotels, suppliers, workers and above all, their guests and they were unable to provide clear answers. The official instructions, later formed as emergency rules - were only released on March 16, 2020. That was it. Everybody had to cancel.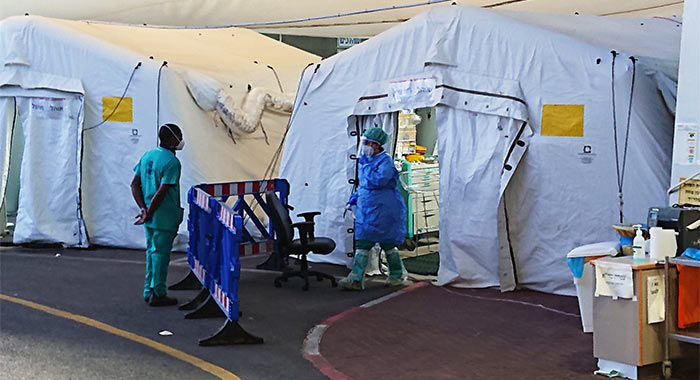 Sheba medical center corona-virus treatment tents | Wikimedia

"We were in constant communication with our clients, the program operators," says Raphi Bloom, co-owner and Sales Director of Totally Jewish Travel, "they were really in an unprecedented situation where they had to cancel their programs, try to get back the money that they already laid out and figure out refund policies for their guests. We were also thinking a lot about our users, many of them were still struggling to get information about their Pesach vacations."
Mr. Vered, of Vered Holidays told TJT, "From the moment I realized we will not be hosting Pesach this year, I made the decision to refund all of my guests in full, even before I received any definite reply from my Hotel."
Program operators have been busy working on refunding their guests, offering credit towards Passover Programs 2021 or a combined refund/credit. Unfortunately, we have been hearing from desperate guests who have not received any refund/credit information from their Passover programs. Cancellation and refund policies as well as communication between program operators and guests, will be important elements in the Passover Programs market for 2021.
The question on everybody's mind is, what will happen with Passover programs in 2021?
Yaniv Madar said that "TJT has been in touch with several Pesach program operators, not all are certain that they will be doing a program in 2021, even if travel restrictions are lifted and air travel resumes some sort of a normal routine. All agree that we are looking at a different industry for Passover programs 2021. The program operators will highlight payment terms and cancellation policies. One operator is planning to offer a trustee solution to mediate between the guests, himself and the hotels. It will depend, naturally, on the cooperation of the hotels and other service providers, but in order to rebuild trust and restart this industry, it seems like creative solutions are needed at this point."
Raphi Bloom agrees that the Passover industry will rebound: " If health and travel conditions allow, I do believe there will be
Passover programs
running in 2021. The operators want to make it work and we have seen that many who stayed home this Pesach have a desire to travel again to Pesach hotels. There might be less long distance travel and more people vacationing within their own continents due to the status of the air travel industry and people's own hesitancy to spend a long time on planes. But there will be kosher hotels operating both for Pesach and at other times because the demand will return to what is an inherently strong industry."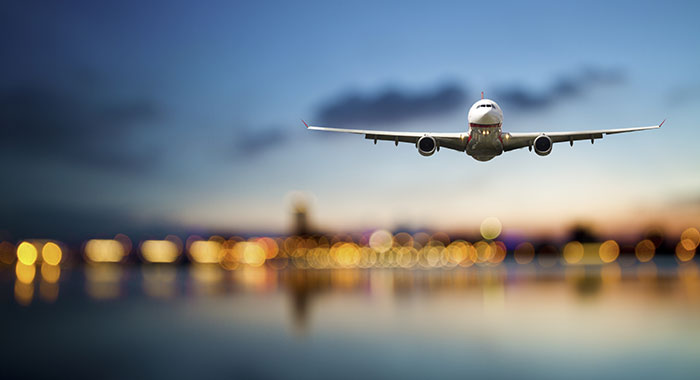 Jet airliner in flight with bokeh background | Shutterstock


All we can do at this point is to speculate how the Passover program industry will change in 2021. It depends on factors outside our control; a coronavirus vaccine, air travel and other considerations. TJT continues to monitor the situation and will keep you informed of any new developments.