On March 1, 2022, Israel is finally
opening its doors
to all travelers, old and young, vaccinated and unvaccinated.
Prime Minister Naftali Bennett: "We are seeing a consistent decline in morbidity numbers, so this is the time to gradually open up what we were the first in the world to close. At the moment, the situation in Israel is good. This is the result of correct and dynamic management; therefore, we are now opening up."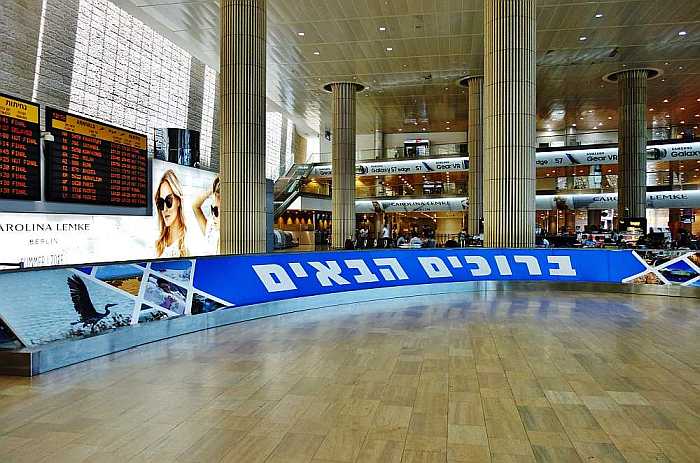 Arrivals at Ben Gurion Airport (Shutterstock)
Jews from around the world have been waiting for this news. It's been almost two years since Israel shut down to foreign travel for the first time and has only opened up partially to tourists. I have many friends who have been trying to come visit Israel over the past two years. They kept pushing off their tickets and rescheduling in the hopes that Israel would open up like many other countries around the world. There are people who usually come to Israel at least once a year to see family and friends or just because they are Jewish and choose to vacation in Israel. There was a huge uptick in aliyah applications in general and particularly people making aliyah so they could get in and out of Israel as citizens when the country was closed to tourists. This was a major trend among people who have children and grandchildren in Israel who they were unable to see for a long time.
It's not too late to plan your
Pesach vacation in Israel
for 2022. There are many people who have been hesitant to make plans and book a Passover program this year in case the rules change due to an outbreak and countries close to tourists. So far, the COVID travel situation seems to be pretty stable, although, as we all know by now there are no guarantees in this world. Even with the highly contagious Omicron variant, most countries didn't shut down. The world is finally realizing that we can and we must live with COVID. It's not going anywhere but hopefully travelers will start going places. Travel for Passover programs and summer vacations is back and better than ever.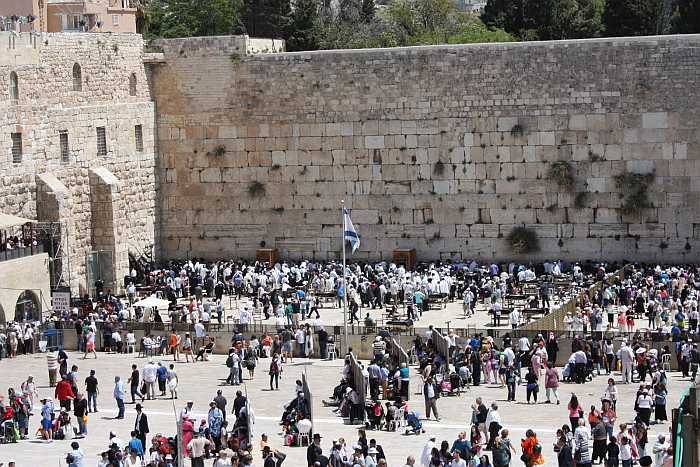 Why do many travel to Israel for Passover?
Israel has long been a popular vacation destination for Passover. The Torah (Hebrew Bible) commands Jews to go up to Jerusalem for
three pilgrimage festivals
:
"Three times a year shall all your men appear before the Lord your God in the place that God will choose [referring presumably to the Temple in Jerusalem], on the festivals of Pesach (Passover), Shavuot (the Feast of Weeks), and Sukkot (the Festival of Booths). They shall not appear empty handed. Each shall bring his own gift, appropriate to the blessing which the Lord your God has given you" (Deuteronomy 16:16).

Jews from around the world continue to come to Israel and visit the Kotel (Western Wall) during the three pilgrimage holidays. Thousands of people flock to the kotel on chol hamoed Sukkot and Pesach to be there for Birkat Kohanim (Priestly Blessing) ceremony with hundreds of Kohanim.

Birkat Kohanim at the Kotel on Passover

There is something truly special about being in Israel for the Passover holiday. The weather is idyllic, not too hot and not too cold. It very rarely rains at all on Pesach in Israel. There is so much to see and do over the holiday. Since Israel is a Jewish state and goes according to the Jewish calendar, there are many festivals, performances and special activities throughout the week of chol hamoed. The country is small so nothing is really very far from wherever you are but leave early because there can be a lot of traffic as the entire country is on vacation. There are
museums
and
national parks
in all parts of the country and they have shows and activities for kids and families for the holiday.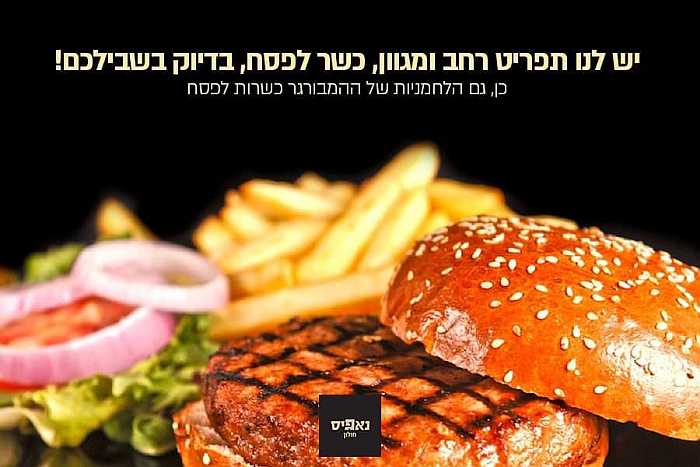 Many restaurants are open and kosher for Passover for the holiday


Tourists all year round enjoy the Israeli food scene, which has exploded in the last decade. Passover is no different. Most restaurants turn over their kitchen, making it kosher for Passover. Always ask to see the Kashrut certification that specifies that it is kosher for Pesach. One thing to beware of is that most Israelis eat kitniyot but most tourists do not. Just ask before you go in to eat if the restaurant serves kitniyot or not. Most restaurants in Jerusalem do not serve kitniyot because they are catering to the tourists. B'teavon!
Israel has been affected by the
global supply chain crisis
along with the rest of the world. That, combined with a strong shekel, makes Israel expensive for tourists. With the rising cost of goods and real estate, Tel Aviv was recently named the most expensive city in the world according to the
Worldwide Cost of Living Survey
. Don't let rising prices keep you from visiting, however, be prepared that your bill might be more than it was when you visited Israel two years ago.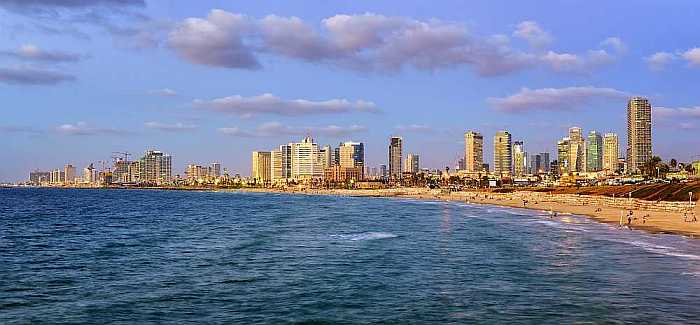 Tel Aviv
Passover 2022 Programs in Israel
You still have seven weeks to organize your Pesach vacation in Israel for this year. Check online and book tickets. Don't' worry about the rest because TJT has your guide to
Passover programs in Israel
.
Davidman's Pesach program
at the Vert (Crowne Plaza) Dead Sea Hotel: Davidman's Pesach at the newly renovated Vert Hotel and spa. Enjoy the beautiful weather, experience floating in the Dead Sea and relax at the pool. Davidman's provides gourmet meals, fabulous programming for kids, teens and adults.
Zvi Lapian's Pesach Program at the Neve Ilan Hotel: Spend Pesach at the newly upgraded hotel in the Jerusalem hills. Conveniently located to Jerusalem and many other sites and activities. Zvi Lapian offers great kids programming, food, lectures and shiurim.
Gil Nofesh at the Ramada Jerusalem: Spend Pesach in the city of Jerusalem at the newly renovated Ramada hotel. Enjoy the health club, indoor pool, sauna and jacuzzi. There will be lectures in English and family entertainment each night of chol hamoed.
Now that Israel has opened for everyone, we hope and pray it stays that way. Be sure to check for all the
latest rules and regulations
. We also recommend that you buy travel insurance just to be on the safe side.
If it's too late for you to plan a trip for
Passover 2022
, don't worry. It's never too early to start planning for Passover 2023. As all Jews around the world end their seder, "Next year in Jerusalem."