You're probably just recovering from yeshiva week and not ready to even think about your summer vacation plans. But don't spend too much time recuperating before planning your kosher summer vacation. The summer vacation season is only five months away!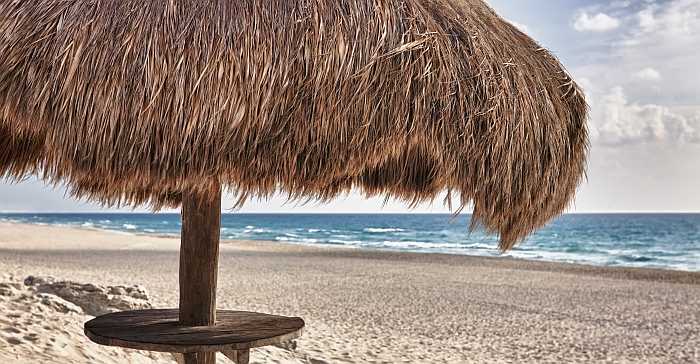 Umbrella on the beach in Cancun (Photo: Envato)
With high demand for travel expected this spring and summer, prices are rising accordingly. To get the best deals, it's crucial to book your travel arrangements early. According to Yaniv Madar of TotallyJewishTravel.com, "those who booked their flights in October for Passover vacation received more favorable prices. Those trying to buy tickets now for Pesach programs that start in two months time, are finding limited availability and much higher prices. In fact, ticket prices for spring have seen a significant increase, doubling or even tripling in the past three months." This is why it is crucial to make your summer vacation plans as early as possible.
Summer is a time for adventure, relaxation, and making lasting memories with friends and family. Twenty years ago, you would have to schlep food along on your summer vacation as kosher food was hard to come by in many cities. Luckily, these days, kosher food is readily available in cities around the world. Many popular summer vacation destinations have
kosher hotels all year round
or for the summer vacation months or Chabad Houses that provide meals in areas that might not have so many kosher restaurants. In this blog post, we'll explore different types of summer vacations, the potential issues travelers may face in the summer of 2023, and tips for having a successful summer vacation.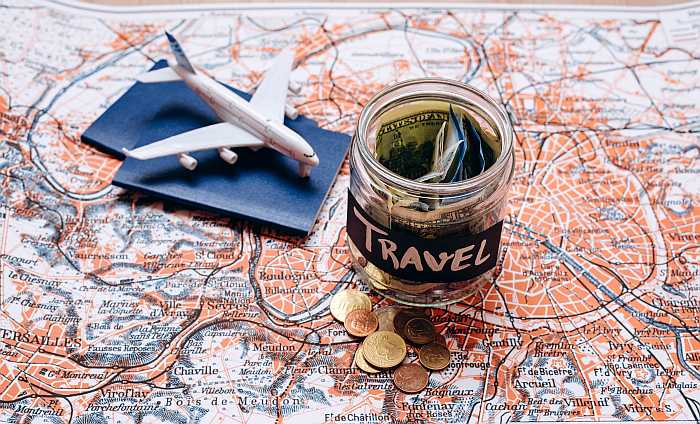 Rising costs of travel (Photo: Envato)
Types of Summer Vacations
Beach Resorts – There's nothing like soaking up the sun and enjoying the salty air at the beach. Many beach destinations offer kosher dining options, and some even have kosher hotels and supermarkets. Over the past few years, we have seen more kosher hotels and restaurants in popular beach vacation destinations, such as Mexico, Panama, Greece and Cyprus.
Jewish Heritage Tours – For those interested in exploring Jewish history and culture, a Jewish heritage tour may be the perfect summer vacation option. These tours often include visits to important Jewish landmarks and historical sites, as well as delicious kosher meals. This is a great option for those looking to connect with their Jewish roots in Europe, Africa or South America.
Adventure Vacations – For the more adventurous, there's nothing like spending your summer days exploring the great outdoors. Go rafting, hiking, or camping and have delicious kosher meals on the go. Look for adventure tour companies that offer kosher options, or check with local kosher caterers for portable meal options.
Cruise Ships – There are kosher cruise options to many popular destinations, such as Alaska, Norway, Iceland, Mediterranean and Australia. They have chefs on board preparing kosher food fresh daily. Being on the cruise ship itself is an integral part of the vacation experience with so many fun activities on board.
Israel – With its rich history and diverse landscape, Israel offers a unique and immersive kosher vacation experience. From the beaches of Tel Aviv to the ancient city of Jerusalem, there's something for everyone. Summer is a great time to head up north to the Kinneret or Ramat HaGolan for great hikes, water activities, sights and national parks. Or head down south to cool off in the waters of Ein Gedi, float in the Dead Sea or climb Masada. And with a thriving kosher food scene throughout the country, you won't have to sacrifice flavor for tradition.

Panoramic view of the Golan Heights in Israel (Photo: Shutterstock)

Issues Travelers May Face in Summer 2023
Increased Travel Costs – Flights, hotels, and activities are always more expensive during peak travel season. It's important to do your research and compare prices to find the best deals. We have seen a trend of rising prices as demand increases so it's best to buy your tickets as early as possible.
Crowded Destinations – Popular tourist spots may be more crowded and congested during the summer months. Plan your itinerary in advance to avoid long lines and wait times. And don't be afraid to venture off the beaten path and explore lesser-known destinations.
Delays and Cancellations – 2022 was a record year for delays and cancellations and while 2023 is expected to be more stable, the shortage of workers in the travel and aviation industry is still an issue. Flight and travel disruptions are possible due to weather conditions, strikes, or other unforeseen circumstances. Make sure to have flexible travel plans and consider purchasing travel insurance to protect your investment.
Limited Availability – High demand for travel during the summer may result in limited availability of flights, hotels, and activities. Book early to secure your desired accommodations and activities.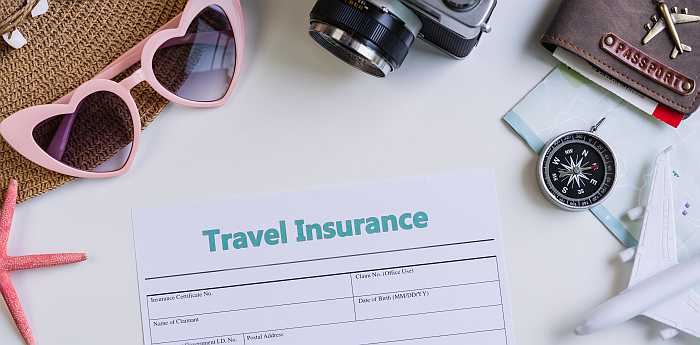 Travel insurance for summer vacation (Photo: Envato)

Tips for a Successful Summer Vacation
Plan Ahead – Research your destination, make reservations, and create a detailed itinerary to ensure a smooth and stress-free trip.
Be Prepared – Pack appropriately for your destination and make sure to bring all necessary documents and medications. Ask friends who have been there what they suggest packing. Sometimes you don't know what you need until you get there so best to seek advice from those who have gone before.
Travel Insurance - Consider purchasing travel insurance in order to protect your investment and provide you with peace of mind. There are different types of travel insurance plans and there are many travel insurance companies that can help you figure out which plan best suits your needs. If you are joining a kosher tour or kosher cruise, they recommend purchasing travel insurance. Many tour operators work with travel insurance agencies.
Stay Connected – Make sure to have a way to communicate with family and friends, whether it's through a phone plan or a local SIM card. Find out which carrier has the best reception and plan for your vacation destination.
Budget Wisely – Set a budget for your vacation and stick to it to avoid overspending. Consider exchanging currency in advance, and be aware of local taxes and fees. Be prepared for those unexpected costs that seem to happen on every vacation.
Respect the Culture – Be respectful of the local culture and customs, and take the time to learn about the history and traditions of your destination.
Have Fun – Don't forget to relax and have fun! Take plenty of photos, try new foods, and make lasting memories.

Conclusion
The countdown to summer vacation has begun. Start researching and planning where you want to go for your summer vacation in 2023. Going on a
kosher summer vacation
has never been easier with organized kosher summer tours, kosher hotels for summer and all year round, kosher cruises and kosher food available in popular vacation spots. Whether you're looking for adventure, relaxation, or cultural exploration, there's a summer vacation option that's right for you. Planning the perfect kosher summer vacation doesn't have to be stressful – by following these tips and remembering that careful preparation always pays off in the end, you're sure to enjoy an amazing experience!