Wondering what to do with the kids while visiting Majorca? Here are a few fun and creative ways to spend the day as a family without breaking the bank.
It's Sunday morning and the breakfast table has been cleared. You look at your adorable family and smile contentedly. Then your 8-year-old asks, "What are we doing today?". You offer up a day at the beach, to which your 12-year-old pulls a face. What about the water parks? It's winter, so no. The park? Boring!
Oh dear. Here we go again.

It's the age-old question: How to spend a day together that everyone can enjoy, and doesn't cost a fortune? These are some ideas of having a great visit to Majorca with the family!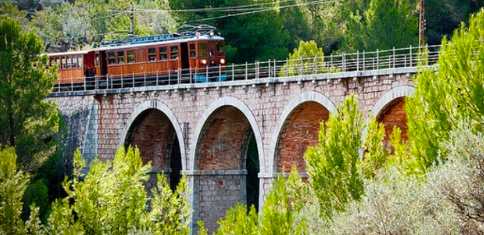 There is no better way to see the countryside than on the century-old wooden and historic train from Palma to Soller (Photo credit: Free Tour)
CHOO CHOO!!!

Train from Palma to Soller
Who doesn't love a vintage train? This old wooden beauty, which runs along 27 km of track between Palma and the gorgeous village of Soller, was built more than a century ago to ferry lemons and oranges from farmers to the markets of Palma. One of Mallorca's most-loved attractions, the trip takes about an hour, including a brief stop in the sleepy mountain town of Bunyola. The scenery alone is worth the trip as you pass through some 13 tunnels and cross several viaducts and bridges. Once in Soller, you can explore the town, and then take the tram to the port for coffee or ice cream by the sea. A fantastic outing for all!

RAIN RAIN GO AWAY
Options are plentiful on sunny days, but here is what to do when the weather isn't cooperating!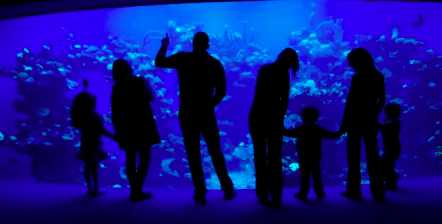 A great family activity rain or shine is to visit the island's incredible aquarium managed by Israeli owned Coral World International (Photo Credit: The Culture Trip)
Palma Aquarium
There is so much to do at this fantastic modern aquarium! Located in Playa de Palma, just east of the capital, it is easy to get to and is serviced by several bus lines. Walking through the tunnels is like being underwater yourself as you pass under the 55 tanks that recreate the ecosystems in the oceans around the world and contain more than 700 different marine species. Visitors can also take a boat ride (€10 additional) over the shark tank, allowing up close views of these fearsome and fantastic creatures.
Searching for Secrets in Palma's Jewish Quarters
The Jewish Quarters of Palma are a great place to take the kids to go searching for hidden clues related to Palma's hidden history. Walk around with one of the Jewish community's guides as they trace the footsteps of the medieval Jews of Majorca. There are golden symbols of the map of Iberia with the hidden Hebrew letters within the design that spell the word: SEFARAD. They are placed all throughout the city center and mark every place that is connected to the city's Jewish heritage. You can find the Church of the Conversos, the Church of Montision which was built on top of the Great Synagogue of Palma. It even marks the Street of the Silvermakers where the Catholic descendants of the Jewish Conversos used to live and some still do today! They are called the Chuetas and their story must be told!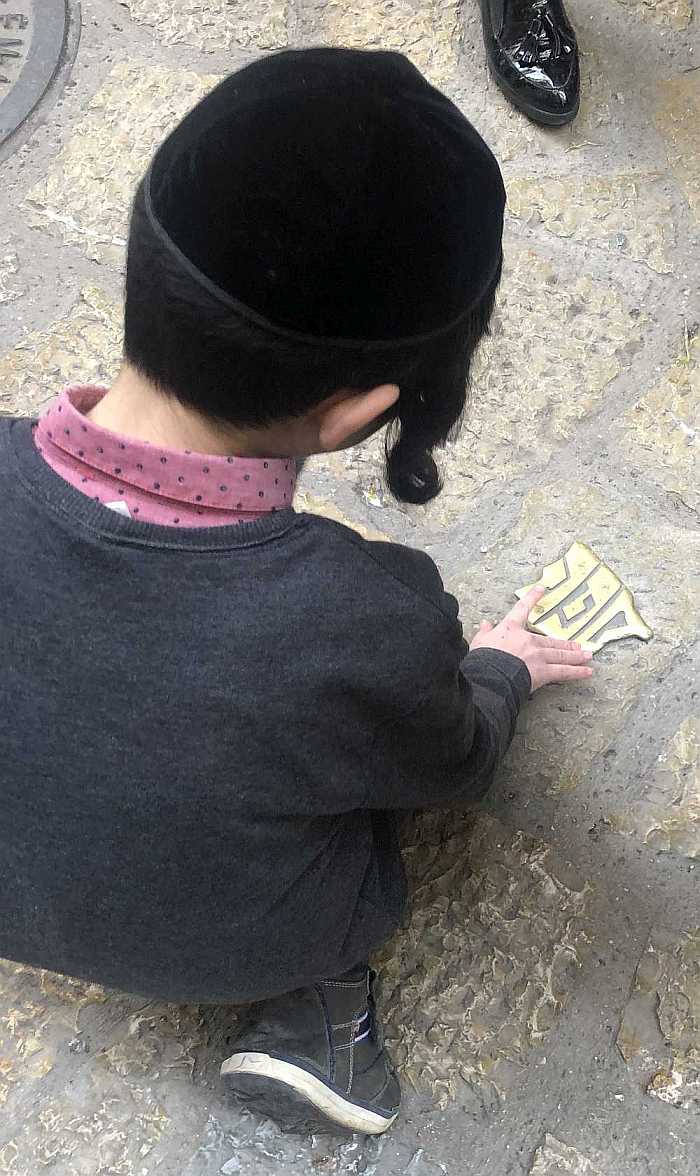 Enjoy a walk and talk experience looking for hidden clues within Palma's Jewish Quarter (Photo Credit: Dani Rotstein)

Let's go Underground
The Artà Caves, located in the limestone cliffs of Cap Vermell on the island's east coast, are an eerie otherworldly kind of place. This labyrinth of mysterious looking stalagmites and stalactites have taken thousands of years to form, and have adopted shapes that look like monsters, zombie-like humans and even weird plants. There are enormous caverns housing formations literally dripping from the arched ceilings. Everyone sees something different, and the spectacle is enhanced by the artful use of lights and music. Tours run about 40 minutes.
Into the Great Wide Open
You may have kids that are interested in wildlife, especially birdwatching at the largest wetland area in the Balearics, S'Albufera. More than 200 species inhabit the reserve at any given time of the year, including purple herons, ospreys, peregrine falcons and hoopoes. There are walking and cycling routes of varying lengths for every level. Make sure to bring a backpack with water and snacks. S'Albufera is inland from Playa de Muro beach, located to the south of Port d'Alcudia. Leave your car outside the reserve and walk to the visitor center (roughly 20 minutes), where you can obtain a permit and a map.
Jump for Joy
Palma Jump is a vast warehouse space in the semi-industrial outskirts of Palma. From the outside, it's an unassuming place, much like the other warehouses around it. But walk inside, and you are hit with a cacophony of music and a swirl of people, mostly the under 13 set, but with a fair smattering of oldsters like me, all ready to do one thing: have some fun!
Fun because Palma Jump is a trampoline park.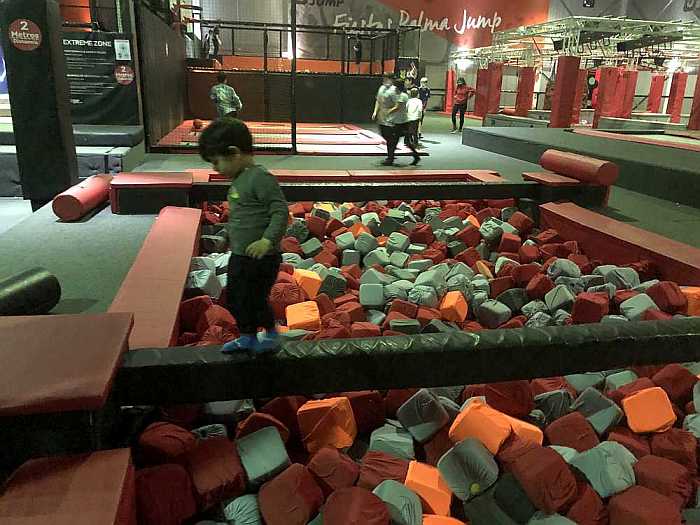 Up up and away at Palma Jump (Photo credit: Dani Rotstein)
Now I know what you're thinking, "A trampoline park? Are you serious? At MY age?" but just hear me out. This place really is for everyone.
Open 7 days a week, they boast 57 trampolines, a ninja warrior sector, and obstacle course-type diversions. The cost is €10/hour per person. It's easy to pass an hour or two without getting bored. In fact, chances are you'll be ready for a rest.
And in that case, you're in luck. There is a snack bar where you can buy soft drinks, coffee and tea, along with a bar. Handy if you're planning on making an afternoon of it. There is a sitting area next to the trampolines so you can keep an eye on the kids, and a separate dining area away from the noise if you need a break.

Weekends are busy, so it's advisable to call ahead and book if you're a large group, and the upstairs rooms are by booking only. They offer packages to simplify the process and are reasonably organized. Many staff members speak English and all of them are friendly and helpful.
Click here for information about
kosher and Jewish life in Mallorca
.

Dani is a TV commercial producer that left New York City to live & work in Majorca. He and his wife have since then become leaders of the present Jewish community both in the synagogue as well as co-founders of Limud Mallorca, the cultural association. He recently produced and co-directed "Xueta Island" a documentary exploring the island's Crypto Jewish roots. Visit Jewish Majorca's website to explore Jewish communities around the world.