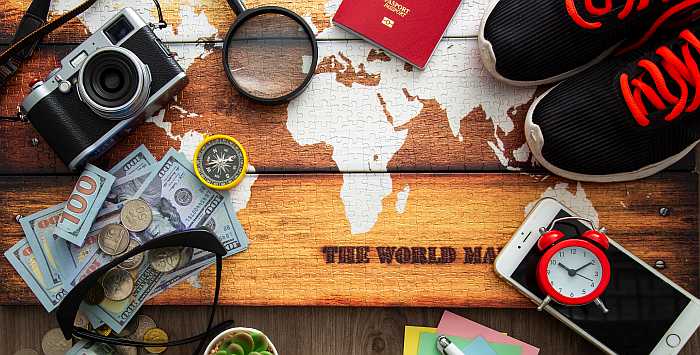 Kosher vacation planning (Photo: Envato)
To plan or not to plan? Some people don't like organizing all the details of their vacation. For those people,
kosher tours
,
kosher hotels
and
kosher cruises
are a great option. You just book your flight and vacation. Some tours also include flights if you really don't want to do any planning. Other people like to plan every detail of their vacation and don't want to be bound by what someone else has organized. For those people who like to research everything and plan it all on their own then a FIT kosher vacation is the right choice. After choosing a location, it's time to look for a hotel or vacation rental.
Vacation rentals can be found in virtually every country around the world these days. Vacation rentals were very much in demand during COVID when people were afraid of being exposed to the virus. This was especially true before mass vaccinations and with limited flights. Now two years later, tourism is on the rise, people feel comfortable going back to hotels but vacation rentals continue to be a popular option for family and friend vacations. There is an increase in demand for kosher hotels, kosher tours and all-inclusive kosher resorts, but for some people, kosher vacation rentals are a more appropriate option.
The advantages of vacation rentals for kosher travelers
Kosher travelers have specific requirements when traveling for business or vacation. They need access to kosher food and some require a synagogue nearby. Chabad houses are great if you are near one for Shabbat but that's not always an option. Many families find it more comfortable to vacation in a home-like atmosphere with access to a kitchen in order to feed the kids when they get hungry. It's also a very popular option for young travelers as it can be less expensive than a hotel and dining out. It is possible to find vacation rentals that have indoor or outdoor pools, gyms, game rooms and many other options. Vacation rentals with more amenities might end up costing more than some hotels.
Vacation rentals are a great option for kosher travelers. The kitchen can be kashered easily and to your standards upon arrival. Access to a kitchen is very convenient for kosher travelers as it provides the option to cook their own meals. This is especially true in cities that don't have a lot of kosher restaurants. Even if a city has a lot of kosher restaurants, not everyone wants to eat out every single meal on their vacation. It's also easier when spending Shabbat in a city, to be able to pick up kosher food, if possible or cook in an apartment rather than being in a hotel for Shabbat.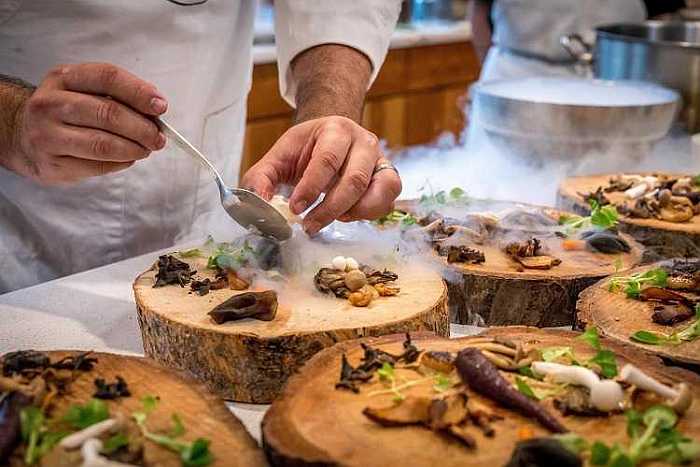 "Kasher Me Now" Private Chefs provide meals for your kosher vacation.
What to eat on your DIY kosher vacation
Once you have found your kosher rental, you need to figure out what to eat. One option is to hire a private kosher chef.
"Kasher Me Now"
is a service that provides a kosher chef with a team and mashgiach anywhere in the world. This is great if you don't want to schlep food or have to worry about shopping for food while on vacation. You can just relax and know that your meals are taken care of.
Another option is to bring along food or shop upon arrival. It's important to research
TJT's comprehensive directory
to make sure that kosher products are available in the area. If there are kosher restaurants nearby then obviously this is another option for meals but you might not want to eat out all of the time. Most Chabad houses have Shabbat meals and usually require advanced registration. Some kosher restaurants in certain cities have Shabbat meals. These also require advance registration and payment.
Luxury kosher villa rentals
Kosher travelers also have the option of luxury vacation rentals if it's within your budget. Companies such as Florida Kosher Villas in the U.S. and Kosher Casas and ANI Private Resorts offer luxury vacation rentals in Costa Rica, Sri Lanka, Thailand, Dominican Republic and Anguilla. These are not your typical vacation rentals. We're talking about beautiful villas, private pools, full time concierge, fully equipped kosher kitchen, kosher chef and maid service. This is a great option for kosher travelers if it fits your budget.

Kosher vacation on the beach in Costa Rica (Shutterstock)
Kosher Casas
in Costa Rica offer luxury kosher villas. Families can spend time relaxing at the villa enjoying the private pool or head out for an adventure. There are beautiful beaches to visit and many options for water sports, such as kayaking, surfing and water rappelling. Visit the rainforest, hot springs and national parts, take a wildlife tour or go river rafting. Costa Rica is a very popular vacation destination with great weather and many exciting adventures. Kosher casas also has villas in Jamaica, Dominican Republic, Thailand, Africa and other countries.
ANI Private Resorts
offers luxury kosher vacation packages in various locations for a large extended family or several families vacationing together. Enjoy the white sand beaches, paddleboarding, snorkeling, hikes and tours in Anguilla.The Dominican Republic has stunning beaches, excellent surfing, kayaking, golf course and more. Sri Lanka promises to be an exotic vacation featuring whale watching, surfing, visits to the animal reserves and other cultural activities. Explore the island of Koh Yao Noi in Thailand. Don't miss the breathtaking views, tours and water sports.
Florida Kosher Villas
have luxury villas for rent in North Miami Beach, Hollywood and Boca Raton. They also have options in New York and New Jersey. Most of the Florida rentals have heated pools and additional amenities. They are constantly adding to their inventory of luxury kosher vacation rentals.
Conclusion
If you're into researching and planning then a DIY kosher vacation might work for you. Kosher FIT travel suits a range of budgets. There are luxury options where everything is taken care of and there are more budget-friendly options. Vacation rentals are available in most cities around the world. It is important to research the location you want to be in and the availability of kosher food nearby. You might want to check the location of the Jewish community, if there is one, and the tourist attractions. If you are renting a car, check if there is parking nearby or included with the rental. Vacation rentals require more effort when planning your vacation and aren't appropriate for everyone. Many people still prefer to join kosher tours or stay at kosher hotels so they don't have to worry about any of the details. It is important to figure out what works for you, your family or your friends.