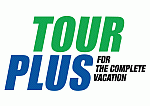 Wide Selection of Kosher Hotels & Resorts at the leading vacation spots in Europe for kosher summer vacation: Switzerland and Portugal with Tour Plus

Summer Vacation in Switzerland


Palace hotel****
(כ"ב סיוון –כ"ד אלול תשע"ח) 5.6-4.9.18
This summer "Tour Plus" is taking you to Villars-sur-Ollon!
"Tour Plus" is proud to offer you a refreshing family vacation 1,250 meters above sea level, in the Swiss mountains, with exceptional hospitality by the "Palace" hotel, which will make you all feel like royalty!
Green landscapes, Snowy white mountains, activities and attractions for the entire family!
In Villars you can take a walk in the marked trails, go out shopping in the luxury brand stores avenue and enjoy the spectacular sunsets on the white snow, which turn red, just for a few moments.
What else can you ask for an unforgettable family vacation??
"Palace" hotel, which retained its original charm with elegant style wrapped in incredible luxury, has wonderful attractions nearby for all ages: The ever white Glacier 3000, Extreme Water Park, ski slopes for beginners and advanced as well, summer slides, bicycles, scooters, Jeeps, Buggy cars and even parachutes, hiking in the snow and a magical train ride!
a short drive will also take you to the towns that will capture your heart such as "Gstaad" – A typical Swiss town with wooden houses decorated with flowers and a charming pedestrian street. Lake Geneva and the resort town of Montreux.
In the hotel you will find
A well-equipped Synagogue
Spacious lobby
A dining room with a magnificent snow-capped mountains view with fine kosher culinary experience, like you can find only with "Tour Plus".
Children's club with a variety of activities.
Gym,
Spa with a wide range of health and beauty treatments,
An outdoor, heated swimming pool.
Hospitality
As our glorious tradition at "Tour Plus"' the accommodation is on half board basis, with sandwiches for the daily excursions, hot drinks and refreshments throughout the day.
Kashrut
Glatt le Mehadrin under the supervision of Rabbi Leibush Pinchas Padwa, Amsterdam. Chalav Isroel, Pat Isroel
Vacation dates
From (כ"ב סיוון –כ"ד אלול תשע"ח) 5.6-4.9.18

We offer a kosher (Glatt LeMehadrin ) vacation, and most importantly, you can choose when & what to order!
The flights we are offering leave from Ben-Gurion airport to Geneva, Switzerland.
You choose when & what to order
Villars package includes flights, hotel accommodation and guided tours.
For your convenience you can order from us each service separately.
Experience the magic of Villars with us and enjoy an unforgettable kosher vacation!
Exclusive for Tour Plus guests staying at Villars:
Free access pass to a variety of transports, entrance to museums, guided tours & a range of fun and sports activities.
This year we will operate the hotel at the winter as well (December 18-April 19), offering ski vacations and winter activities.

We will be happy to see you among our guests!
"Tour Plus" - Get used to get more!


Portugal

Serra de Lousã Park

Tour Plus offers a new summer destination! This is the first year we offer a relaxing vacation in the magical Serra de Lousã park in Portugal.
The park is a nature reserve, located in the Central Islands area, an area renowned for its wild and dramatic landscapes – get ready for a real adventure!Magnificent lakes and mesmerizing landscapes, from the depths of crystalline waters attracting dolphins and whales, to the peaks of the highest volcanoes – the archipelago attracts people from all over the world.
Around the hotel, wild animals roam freely in the park, horse-riding activities take place and an array of attractions is available for the young ones.

About the Hotel
Park de Lousã Hotel
The hotel is in the Central Islands area, an area renowned for its wild and dramatic landscapes – get ready for a real adventure!Magnificent lakes and mesmerizing landscapes, from the depths of crystalline waters attracting dolphins and whales, to the peaks of the highest volcanoes – the archipelago attracts people from all over the world.

To those who dream about a quiet vacation, relaxing to the sound of chirping birds, we promise a unique experience.
This cozy and comfortable hotel has 40 rooms of different types. Among them, there are suites with inter-connecting doors, suitable for families, and specially adapted rooms for the differently-abled.



In the hotel:
Synagogue
Spacious lobby
Luxurious dining hall, with the best Kosher culinary experience only Tour Plus can offer
Conference room
Study and reading room
Indoor swimming pool
Sauna
Jacuzzi
Spa with a variety of health treatments, a Turkish Bath
Gym
Tennis and Squash courts
Public parks for family leisure time

Kashrut: Glatt LeMehadrin, Under the supervision of Rabbi Pinchas Leibush Padwa


Culinary Celebration


A Culinary Celebration
Recipe for success!
As every year, Tour-Plus offers top quality gourmet cuisine with generous "Israeli" size
portions in a European atmosphere.
A true culinary celebration with a staff of worldclasschefs, cooks, and bakery specialists, will
allow you to savor the special tastes of a rich menu fit for a king throughout your stay, with
special emphasis on maintaining the highest standards of Kashrut, and uncompromising
levels of excellence and service.

With Tour-Plus, every meal becomes a pleasurable event. Rich, attractive smorgasbords offering a wide range of dishes, buffets of delicious foods and stylishly created deserts. Viennese bars with fruits, pastries and many other delicacies.

In the morning, the smell of freshly baked bread, cakes and the Belgian waffles that have become a hallmark of Tour-Plus, will greet you from the moment you step out of the elevator on your way to enjoy an aesthetically served, typically
European meal. A delightful way to begin a day. A wide selection of fresh vegetables, cheeses and spreads, a generous salad-bar, cereals, warm dishes, and more. Guests are invited to prepare sandwiches from the morning's offerings.
The culinary celebration continues at dinner, with huge buffets offering a variety of outstanding meat and fish entrees, soups, side dishes and more. When you have free time, you are invited to stop by the hospitality corner of the hotel,
where you can enjoy complimentary tea, coffee, and baked goods and other treats throughout the day.

On Shabbat Kodesh, you will enjoy a resplendent Kiddush and royal Shabbat feast aesthetically served, pleasing to the eye and the appetite, with the best dishes of the traditional Jewish kitchen in a genuinely Jewish atmosphere.

Kashrut: Glatt LeMehadrin, Under the supervision of Rabbi Pinchas Leibush Padwa

ATTRACTIONS
A visit to the north of the country is like traveling back in time. The north is a legendary source for stories and tales, with many antique and beautifully preserved castles that survived since the Middle-Ages and give out a fairy-tale atmosphere, while we travel back in time into the historical past.

In the green pastures of the north, some of the best wines in Portugal are produced, and each village specifies in its unique gastronomical cuisine.

Central Portugal is an area with contrasting beauties; mountain peaks that almost touch the sky and a coastline dotted with marvelous cities and villages.

The city of Coimbra, at the heart of Portugal, has served as the capital of Portugal during the Middle-Ages. However, the city earned its fame for being the place where Europe's first university was founded in the year 1290. The university exists until this day, and boasts one of the most splendid and extensive libraries in Europe.

In our excursions to Central Portugal, you will discover amazing wine routes, lush pine-tree forests and wonderful beaches.

Many songs have been written about Lisbon, the capital of Portugal and many works of art depict its light and beauty. Ancient quarters, pretty squares and viewpoints, a long promenade along the river, restaurants, bustling markets and unique boutiques – you will not want to miss a thing!

Lisbon's Parque das Nações(Nations' Park) is much more than any park – it is an enormous compound on the riverbank, featuring a long promenade, recreational activities, shopping centers, lawns, a cable car and more. Children will surely enjoy a visit in the Oceanarium – one of the major family attractions in Lisbon.

the Jewry of Portugal
Many Jews live in modern Portugal, but only a few live their lives as practicing Jews. The great Jewish community that existed in the past was devastated during the Expulsion and most Portuguese Jews today live under its shade.
For decades and centuries, there was no Jewish presence in the country. The first Jews returned to Portugal only at the turn of the 19th century, arriving mainly from Morocco, looking for a better life. Nowadays, only 700 Jews live in Portugal, most of them in the capital. It is estimated that many more Portuguese have Jewish origins ("Anusim"), following the forced conversion of most Portuguese Jewry at the end of the 15th century.

The bigger Jewish community is concentrated in the capital, Lisbon. There are also two synagogues; one for Ashkenazi Jews and another for Sephardic Jews. A smaller Jewish community exists in the city of Porto, site of the Kadoorie synagogue.

A visit to Portugal is like traveling back in time, while experiencing stories and adventures with all our senses; old memories and preserved ancient sites will give us the feeling of another world and time.
The is an old Portuguese saying: "Half a word is more than enough for those who understand" – therefore, we'll say no more…

VACATION DATES
02/07-31/08/2017
An option to order customized packages, including: hotel hospitality, flights, transfers and guided tours, or; hotel hospitality only, flights, etc.…

Direct flights from Israel


Credit for Austria Images: © Zell am See-Kaprun Tourismus - http://zellamsee-kaprun.com