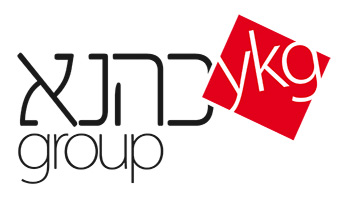 Capital Coast Resort & Spa
★★★★
Kahana Group YKG invites you to a Mediterranean vacation experience.
With 10 years experience, we know exactly what you like.
Paphos
PAPHOS is a large and central city located in the southwestern part of Cyprus. Paphos is a happy and lively beach town offering its guests a perfect vacation experience.
In the center of the city; A spectacular promenade, a marina and an active harbor, beaches and natural bays, varied water attractions, a large brand mall, a zoo, a huge water park, archeological sites and more ...
UNESCO declared Paphos a "World Heritage Site".
The Hotel - CAPITAL COAST SPA

Large suites: bedroom + living room
Spectacular view
Perfect location on the beach
Kosher dining room - large and separate
An indoor swimming pool with separate bathing hours each day
Spa & wellness complex
Jacuzzi and sauna
Gym
Aerobic studio
Treatment rooms

The Meals
The hotel's Israeli chef will indulge you with fresh delectable meals of the highest quality:
Full breakfast and dinner, an abundance of rich and varied choices
Following breakfast: Make fresh sandwiches at the sandwich bar for trip lunches.

Glatt Kosher Lemehadrin under the strict supervision of Rabbi Eliyahu Rotenberg
All the products are on the highest level of Kashrut; meats – Glatt Kosher, dairy – chalav Yisrael, baked goods – Pat Yisrael and cooked food –Bishul Yisrael.
Tours & Attractions:

Troodos Mountain Range - A guided tour to the picturesque villages and towns in Cyprus' largest Mountain Range - Troodos, enjoy stunning hiking trails, alongside flowing streams
Cruise to the Blue Lagoon - An exciting cruise for the whole family from Latchi's Marina! We'll dock in the middle of the Blue Lagoon and dive into the warm turquoise water. Snorkeling options also available
ATV Excursion - A guided ATV tour in the magnificent Akams Mountains, Self-Driven for those with a driver's license
Shopping - Shopping spree in Paphos; The famous Jumbo store, a new oversized Mall with brand-name goods at great prices
Paphos - The largest city in Cyprus that attracts millions of tourists each year
Evening Programs - Enriching and enjoyable programs for the whole family
The tours and attractions are included in the price of the vacation package
What is included in the vacation package
Flights and transfers from the airport to the hotel and back (to those coming from Israel).
4 nights accommodation in the suite.
Tours and attractions: ATVs, Blue Lagoon Cruise, guided tour and more.
Rates & Details
Not including flights - suitable for those coming from abroad
September 23-30,
prices per person for the entire stay
Price per person in a double room - 1,075 €
Price per a child up to the age 12 - 950 €
Price for a third adult in a room - 970 €
Single occupancy in a double room - 1345 €
Price per child up to 24 months - 100 €
September 23-27, prices per person for the entire stay
Price per person in a double room - 700 €
Price per a child up to the age 12 - 600 €
Price for a third adult in a room - 630 €
Single occupancy in a double room - 875 €
Price per child up to 24 months - 100 €