Hotel Teranova ****
25 July - 22 august 2021

Spend an unforgettable summer in La Plagne one of the most beautiful mountain in the French Alps!!
a resort that will appeal to young and old, an exceptional vacation for you!!
This hotel is located in Savoie, famous for its majestic panoramas, the scenery and magical landscapes but also for its many activities to help you enjoy your stay.
ACCOMMODATION
Comfortable Rooms, with balcony option of 2, 3 or 4 per room. Most are inter - connecting. All equipped, with bath and toilet, flat screen TV, WIFI IN ROOMS, and safe.
THE HOTEL
Having recently been renovated, the Hotel Teranova welcomes you to its huge, light-filled premises, with its cheerfully-coloured and uplifting decor.
A large panoramic restaurant, large lounges, bar, pool table,
large spacious Synagogue and Beth midrash
courses and lectures by our Rabbi speakers!!
CUISINE
Royal Dream offers abundant dining and refined Glatt Kosher Lemehadrin Cuisine,prepare by our chefs and pastry chef under the supervision of Rabbi Rottenberg, Paris - cheif Rabbi of the Orthodox Community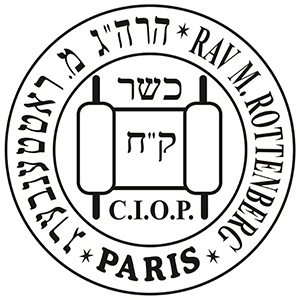 A Table Served Dinner
Israeli Breakfast with a daily choice of salads, cheese, yogurts, cereals and croissants
All products are Cholov isroel
You can take part in hiking and rambling, as well as marked mountain bike routes.
A few meters from the hotel there is a pedestrian village, shops and entertainment.
SPORTING ACTIVITIES
activities: Horse riding, Archery, Tennis, Ice Caves, game rooms, adventure trails, climbing mountaineering, Bowling, Cinema, an internship or a first paragliding.
Dance, Zumba, yoga with the presence of a sports coach
If you go down to Bourg Saint Maurice, you can practice water sports: Rafting, canyoning, kayaking and swimming and whitewater rafting ...
ENTERTAINMENT
Program and activities planned by a team of 8 professionals that will entertain your evenings (games, quizzes, karaoke, bingo ...)
Musical evenings take place throughout your stay with the greatest singers of France and Israel
Mini club: With an experienced team from 10am to 6pm
SPA - ABSOLUTE RELAXATION !!!
Guests can also enjoy a relaxation area that allows you to choose many services over the day. Many quality services are offered during your stay, you make your choice!
In the hotel, a Sauna, Hammam, Jacuzzi and for you ladies, for massages and treatments.