Photo Credit: Envato
How has COVID affected travel insurance?
The main way Covid has affected travel insurance is the same way it has affected everyone in their personal lives. We realize that very scary precedents have now been set and the ability and speed for governments worldwide to take control and shut down society is possible in a way now like never before. People are realizing now that the risks of travel have gone up considerably and even though the world is opening back up – travel insurance is essential.
The big question moving forward is – now that we will all begin traveling again, what should our approach be? I think we saw with the Omicron variant, how (regardless of virulence) governments around the world were incredibly quick to freak out and shut down at the drop of a hat. It seems that even if Covid eventually turns into nothing more than a common cold, the psychological trauma of Covid is here to stay. For the foreseeable future, anyone actually infected with Covid will be banned from travel and certainly cannot attend the tour or program they planned on attending.
How is Travel Insurance Different Now?
Travel insurance was a billion dollar a year business before Covid, but now that people are traveling again, the purchases of travel insurance have skyrocketed. Exact data for the last 12 months are still coming in, but virtually every travel insurance provider is reporting record growth and some more than 100% growth from pre-covid times. Of course, travel protection is about more than just protecting your money, as there are provisions for tremendous medical coverage, baggage loss and damage and even trip interruption, which refunds you on a prorated basis if your trip is cut short, so there are quite a number of other reasons travel protection is important. It does seem, though, that the days of spending untold thousands of dollars (and some families even spending hundreds of thousands) on Pesach and other tours with no travel protection whatsoever are OVER.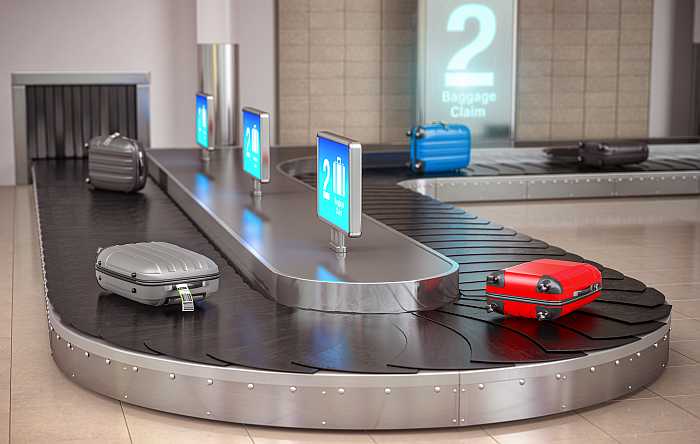 Photo credit: Envato
There Are So Many Options- What Should I Buy?
*I must stress, very strongly, that everyone's situation is different and these tips are simply meant generally. We strongly advise calling a travel insurance brokerage expert (like us here at Travel Defend) to guide you personally for your situation (especially if a lot of money is on the line!) Ok back to regular scheduled programming…
It can get really confusing for the layman to start weighing options and clauses within policies, especially when there are mega bucks on the line. A couple tips to consider:
1) Many people focus so heavily on protecting their trip costs if things go sideways, (which of course a great insurance policy will do) that they forget about all the other situations that can be actually quite common - such as requiring medical coverage in a foreign country, baggage loss/damage and the dreaded trip interruption. It is super important to ensure that your policy has primary coverage (as opposed to secondary coverage) which ensures the insurance company will take care of any issue expeditiously.
2) Cancel For Any Reason is a clause that can really help especially when times are uncertain and you may need to make a quick move to cancel and secure your non-refundable trip costs. About 50% of Pesach travelers have been purchasing CFAR, as it can really protect you especially when you are paying money to a program that may be new or relatively unknown.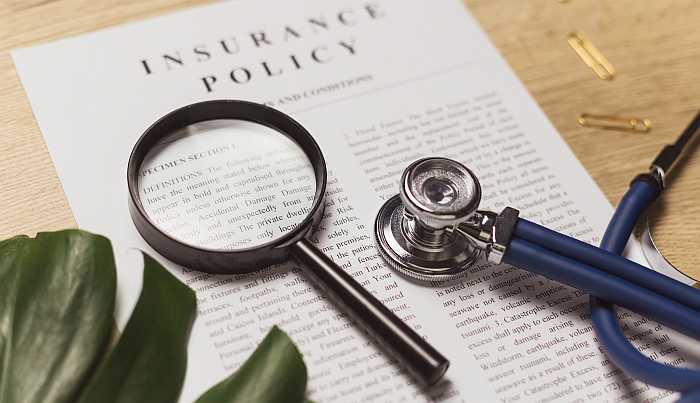 Photo credit: Envato
Will travel insurance actually pay out if I need it?
This all leads to a super important second question - Why do so many people have such bad experiences when it comes to travel insurance? Everyone either has a personal story or can talk about a friend or family member that has dealt with their travel insurance provider not paying out, leaving them high and dry in their time of need. I am here to answer this mystery for you. The real reason travel insurance may not protect you is because the vast majority (let's say 99% of people who purchase travel insurance) have NO CLUE what they are buying. They don't know which insurance companies actually pay out, they don't know what the myriad of policies each company offer actually cover, their paperwork is filled out incorrectly, and if (G-d forbid) there is a claim, they don't have an advocate with clout to help them correctly interact with the insurance company. These problems compound exponentially when there are mega bucks on the line. This is where a company like Travel Defend comes in.
Travel Defend is a Travel Insurance Concierge that specializes in getting you the correct policy for your situation, ensures the paperwork is done correctly, and because they broker thousands of policies, they wield clout with the insurance company that you as an individual simply don't have. And the best part? The use of their service is completely free to you. They don't charge you a penny for this service, and in many cases, can even offer preferred rates. It really is the ultimate win-win. There is a reason that many Kosher programs and tour companies, from Leisure Time to RAM to Gateways and Naomi Tours, recommend them.
We certainly all hope and pray that the world can heal and that travel will never be interrupted ever again – but if it does – having a powerful protective policy can make all the difference.
Josh Goodman is a writer, speaker, travel enthusiast and managing director of Travel Defend. Over the past 7 years, Josh has also assisted and advised dozens of travel brands and corporations in travel insurance strategy and compliance. Recently, he has focused on developing high level connections with virtually every travel insurance company in North America to better assist his clients throughout the all important claims process. Josh lives in Los Angeles with his wife Shelley and 3 children.