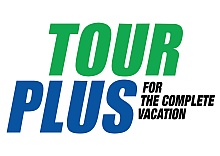 The Height of Luxury

We are pleased to offer you a wide range of kosher hotels for Pesach vacation across Israel.

Including: Dan Carmel Haifa, Dan Panorama Tel Aviv, Golden Crown Hotel Nazareth, Kfar HaMaccabiah Hotel Ramat Gan

April 15-23
14 - 22 Nissan 5782

FOR MORE INFORMATION CALL US AT +972-3-9050505

Click here to view our website

As in past years, we once again invite you to spend your Pesach vacation in a warm, genuine Jewish atmosphere with the most stringent kashrut certification and incomparable prices.

Dan Carmel Haifa

The entire hotel has been refurbished and fully renovated.

The Dan Carmel Hotel sits high up on Mount Carmel amidst breathtaking views of Haifa Bay and the Mediterranean coastline. The hotel is near the attractive Carmel Center, with its many entertainment venues, only meters away from the magnificent Bahai Temple.

The hotel offers:


Newly built furnished luxury rooms.

New outdoor heated swimming pool, fitness center.

"Daniland" children's club and "Ktantanim" – Tour Plus children's center.

Special programs and activities for the entire family, including lectures, shiurim and evenings with Hasidic music.

Organized excursions in fully air conditioned buses, escorted by professional guides.

Kashrut: Mehadrin, Gebrocht, Shmura Matza.

Dan Panorama Tel Aviv

The Dan Panorama Tel Aviv, a member of The Leading Hotels of the World, offers Tel Aviv's finest accommodation and it's ideally located for a wonderful family vacation.

The hotel is situated on Tel Aviv's lively seafront promenade, overlooking the warm blue waters and soft sandy beaches of the Mediterranean. Within easy reach of Tel Aviv's main attractions and leisure venues.

The hotel offers:


High culinary standards, spacious sea view rooms.

Fully renovated lobby and Spa, outdoor swimming pool, health club & gym. "Daniland"- fully equipped children's club.

Amazing programs for the entire family, including evenings with Hasidic music, lectures & shiurim.

Organized excursions escorted by professional guides in fully air conditioned buses.

Kashrut: Mehadrin, Gebrocht, Shmura Matza.

Golden Crown HotelNazareth

The Golden Crown, a hotel in Nazareth, is located at the summit of the mountain overlooking the Jezreel Valley. The hotel sports a large and luxurious swimming pool, hot tub and children's pool, wet and dry saunas and treatment rooms to pamper the body and the soul. The main lobby is beautiful and is an ideal place to savor the quiet while gazing at the enchanting landscape that epitomizes the character of the city of Nazareth. Enjoy the sumptuous hospitality of the dining room combining Eastern tradition with Western innovation, experience the aromas, flavors and colors, a feast for the senses

The hotel offers:


Outdoor swimming pool and children's pool

Separate swimming

Health club, wet and dry saunas, hot tub and gym

"Ktantanim" club for young children


Kashrut: Glatt Kosher Mehadrin , NO Gebrocht, Shmura Matza.

Kfar HaMaccabiah Hotel Ramat Gan

The new Maccabiah Village, Ramat Gan, the entire hotel has been expanded, renovated and renovated
The hotel is located in a lovely urban corner immersed in green lawns and trees that provide a rural, quiet and pastoral atmosphere

The hotel offers:


Spaces of vegetation and pastoral silence

Luxurious, renovated and spacious rooms

Spacious and cozy suites with an innovative design

Sports and recreation center (5 swimming pools)

Huge Jacuzzi, sauna and sports facilities

Gym, tennis court


Playgrounds and gymboree for children

Kashrut: Mehadrin, Gebrocht, Shmura Matza.


At Tour-Plus,every guest is V.I.P.

"Tour-Plus pledges to give top priority to its clients, to address its clients' needs and to endeavor to live up to their expectations…" (From Tour-Plus pledge of service)

All our guests are special and unique individuals and we relate to them as V.I.Ps–VeryImportantPerson. There is no V.I.P department at Tour-Plus because we treat all our guests as V.I.Ps, and give top quality service accordingly.

"Individually Tailored" Holiday: at Tour-Plus we take all guest requests into consideration and carefully arrange seating in hotel dining rooms in advance in accordance with guest's preferences.

The Tour-Plus Community: the individualized service we provide, the atmosphere of a family holiday and Rabbis who accompany our guests create the feeling that all the guests are members of one big family which has merited the title: "The Tour-Plus Community". Every year, new friendships are created, new business ties established, and even shiduchim are made.

A dedicated, professional staff: a dedicated, experience and professional staff provides timely, individualized service to our guests from the moment they first call our office until the end of their vacation.

Ask anyone who has been with us: at Tour-Plus, each year thousands of satisfied guests return again and again making the wise choice of a company with a solid reputation and years of experience in the field. At Tour-Plus, we always think one step ahead in orderto ensure that you will enjoy all the pluses.

A Culinary Celebration
Continuing the success!

Tour-Plus offers top quality gourmet cuisine with a staff of world-class chefs, cooks, and bakery specialists which will allow you to savor the special tastes of a rich menu, fit for a king throughout your stay, with special emphasis on maintaining the highest standards of Kashrut and uncompromising levels of excellence and service.

At the Seder, Chag and on Shabbat Kodesh, you will enjoy a resplendent, royal feast aesthetically served, pleasing to the eye and the appetite with the best dishes of the traditional Jewish kitchen in a genuinely Jewish atmosphere.

At all the hotels- no kitniyot, shmura matza all week.

Programs and Activities:

At our hotels you will enjoy great evenings of rich entertainment with the best artists, fascinating lectures & shiurim, plus a full range of activities. Shiurim for children and adults, Daf Yomi, a seminar in personal coaching and communication skills.

Excursions & field trips, arts & crafts workshops, raffles and contests, family movies, jugglers, magicians and telepathic artists, Gymboree, puppet shows etc. "Ktantanim" A Tour-Plus specialty!

A lively children's center with on-going activities throughout the day.

Excursions:

At every hotel you'll enjoy exciting excursions in air-conditioned buses with professional guides.

Attractions:

Water sports, bicycle riding, horseback riding, jeeps & all-terrain vehicles and much more (extra charge for sites entrance & attractions).