Passover Programs
Jamaica
Dear Users: TJT is monitoring the Passover Program industry in the age of coronavirus (COVID-19) for the upcoming year (2021). TJT will be keeping you updated as information about Passover Programs 2021 becomes available.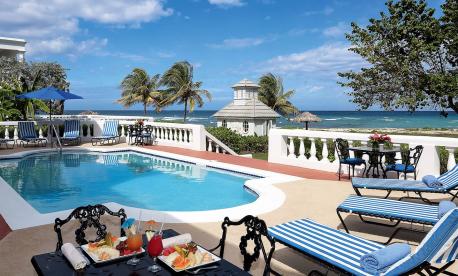 Jamaica
Passover Program in Paradise, Jamaica
Passover Program in Paradise, Jamaica. Escape to a privately owned villa.
Passover Program in Jamaica. Escape to a privately owned villa where a professional team of staff are there to indulge your every whim and need for only you and your family. Home away from home Pesach vacation with private pool by the beach.
More Info
Passover Program 2021 in Jamaica
Pesach Vacation in the Caribbean island nation of Jamaica offers mountains, rainforests and reef-lined beaches. The Passover Program in Montego Bay Jamaica offers a "home away from home" Pesach in a private villa. Enjoy a home feeling this Pesach without all of the work associated with the holiday. Chabad of Jamaica offers communal seders or the option to buy ready made food from their catering menu. The villa comes staffed with a chef, butler and housekeeper. You can buy ingredients and have your chef prepare meals for you.
There is a shul nearby as well as lectures and shiurim. There are endless activities on the island to keep you busy on Chol Hamoed Pesach, from your private swimming pool to the nearby tennis course, golf course and fitness center. Head to the water for river rafting, snorkelling or diving at coral reefs in the protected waters of Montego Bay Marine Park.
Your "home away from home" Glatt Kosher Pesach Vacation in Jamaica!