The Hotel


At the foothills of the towering snow-covered Carpathian Mountains, among the roaring waterfalls, rivers that cover the entire horizon, and picturesque houses, to the sound of the bleating sheep and splashing water outside the window, in the pure air setting off the primordial beauty of creation, in endless expanses of lush vegetation and snow, sits a magnificent spa hotel.

Romantic Hotel


Is a prestigious four-star plus hotel, built in the best of European tradition, offering a variety of sumptuous guest rooms, fully-equipped suites, beautifully designed dining rooms, and a rich and relaxing romantic atmosphere, blending in well with the surrounding breath-taking panoramic landscape.
The hotel has a swimming pool, dry and wet sauna, even a salt room, and gym at the disposal of the hotel guests.

There is also a game room, Gymboree, yard with playground equipment, and swimming pool suitable for children.
Meals


In a spacious and stylish dining room, with a special romantic atmosphere, hotel guests can enjoy three strictly kosher gourmet meals a day, Kosher Mehadrin according to all the stringencies of the Passover holiday, with matza shmura and without shruya or kitniyot.

For those interested, the central Seder will be conducted with grandeur under the guidance of an experienced rabbi and cantor.

Perfect service, excellent flavor, unlimited abundance, a coffee and cake corner available at all times, all these harmoniously complement the pleasurable conditions of the holiday.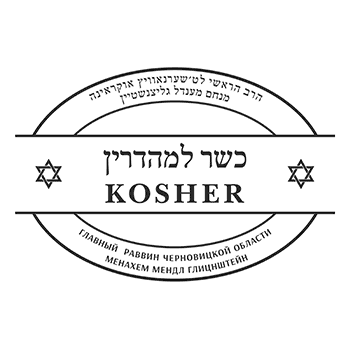 Attractions


The hotel is located in a beautiful location near all popular local attractions, including skiing and tobogganing in the winter, cable cars, omegas, bungee, carting, tracks for biking, jeep trips and ATV's, horseback riding, rafting, extreme activity, trails through the waterfalls, and even a variety of attractions and amusement centers designed for children.

There are also giant shopping centers, authentic markets, and a variety of entertainment areas with a unique exclusive Ukrainian atmosphere.
Trips and Tombs of the Righteous


The hotel's location in the heart of the Carpathian region provides an excellent departure point for excursions to scenic areas with a taste of the past.

During these trips, we will travel to waterfalls, rivers, and lakes, enchanting towns and take a peek at the life of the locals in places where time stands still.

There are also many graves of Tsaddikim buried in the area, from such places as: Nadvorna, Vizhnitz, Kolmiya, Kitov, Kisov, Sadigura, and Boyan.

The perfect combination of the pastoral area and the holy atmosphere steeped in history, creates a complete experience for body and soul.

Spa
The spa rooms in the hotel convey the true meaning of the concept of "pampering from another world". A giant heated pool, a cold pool, dry and wet sauna, children's pool, and salt room, were all designed and built in high style, with the best conditions for pampering and comfort; along with fully-equipped locker rooms overflowing with everything needed for the ultimate indulgence.
Hotel Location from:

Ivano-frankivsk 63km
Sighetu 121km
Chernivtsi 135km
Vyzhnytsia 96km
Sadhora 131km
Lviv 200km
Bokavel 30km