"The Entire Ship Kosher Le Pesach" – The Only All-Kosher Cruise!


Vienna to Vienna Including: Budapest, Bratislava, Vienna and the Wachau Valley
The Most Intimate, Exciting All Inclusive Passover Cruise Program
Only 70 Cabins – Exclusive Cruising For Only 140 Guests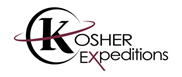 Known for our unique, activity-oriented kosher Passover programs, Kosher Expeditions once again raises the bar on our Passover 2015 European Danube Riverboat Cruise. For more than 18 years, we have been running kosher travel and Pesach programs. These are unlike other Passover programs that only offer hotel and food. Instead, we bring to you a truly unique Passover travel experience.
Kosher Expeditions has teamed up with the Amadeus fleet to bring you a-once-in-a-lifetime Pesach travel experience as we sail the mighty Danube. Here, experience the outstanding comfort and quality accompanied by perfected service in an atmosphere of classic grace. Discover an unforgettable river cruise on the most beautiful European waterway—with all the comforts of a floating hotel.
Your Kosher Expeditions Bonus:


One all-included price, including tax, port fees and all touring included
Experience: 17 years of running memorable all-inclusive, activity-oriented travel Pesach programs
Expert daily lectures on the area history and Jewish heritage
5-days of guided touring at our ports of call
Included features:


Delicious Glatt Kosher for Pesach dining,
Quality red & white wines from Europe's great wine regions
Once in a lifetime "Seder on the Danube"
On-site synagogue for daily Minyanim
Touring Included: Guided touring of Vienna, Bratislava, Budapest, Durnstein and Melk with our Kosher Expeditions historians, exploring thousands of years of European history and Jewish heritage.
Use of all ship-board amenities and programming (some for an additional fee)
24-hour tea room
Music performances (Chol Hamoed)
Services of experienced cruise directors and Kosher Expeditions staff throughout the cruise
Cruise accommodation all cabins outside stateroom
Rates & Details
Please contact us for rates