How do you find the right Passover program for your family? What do you need to consider and look into before booking your Pesach vacation this year?
Destinations
Pricing
Peace of mind
Planning right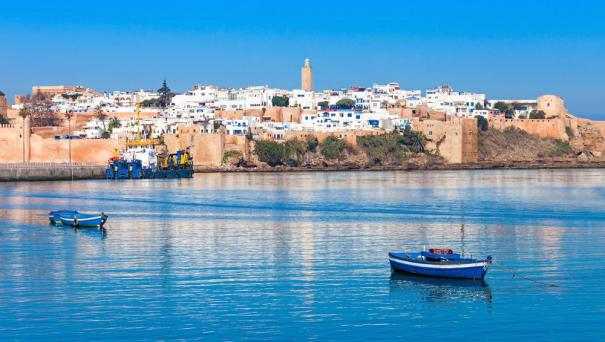 Passover programs in Morocco (Photo: Shutterstock)


Passover 2023 begins on Wednesday night, April 5, 2023 and ends on Thursday night, April 13, 2023 (Wednesday night, April 12, 2023 in Israel). Some families go away for Pesach every year and for some it's a "once in a lifetime" vacation or every few years. Joining a Passover program is similar to an investment. It's an expensive vacation with returns, such as the experience and no cleaning, cooking and food shopping for the holiday which are also costly. It's important to gather as much information as possible before you book a program. In addition to the issues that come up every year, there are also issues specific to Passover 2023 that you should consider before booking your program.
1 So many destinations for Passover 2023
This is the first Passover since COVID to offer so many
destination options for Passover programs
. There is something for everyone: those who need to be close to work, those who don't want to travel too far, those who want to lounge on the beach and those looking for adventure. Whatever you are searching for, TJT's ultimate guide to Pesach programs, has a program for you.
With almost 100 programs around the world, you are sure to find the perfect vacation for your family. Pesach 2023 is in the beginning of April so it is important to check the weather carefully. Depending on what type of vacation you are looking for, this is very important.. We can't control the weather but it's worth checking the
expected weather patterns
for the area for the beginning of April. There is an increase in programs in recently introduced destinations in 2023 (Morocco, The UAE) and new operators as well, we strongly recommend to
follow these steps
to avoid surprises.
2 Pricing for Pesach 2023

While prices for just about everything have gone up in 2023, prices for food, gas and travel have increased exponentially. This will obviously affect the Passover travel industry.. in the past year for a number of reasons, including: the Russian invasion of the Ukraine, supply chain disruptions, high transportation costs and continuing effects of COVID. Obviously, all of these issues are affecting the prices of Pesach programs for 2023. Remember to calculate the costs of flights when relevant.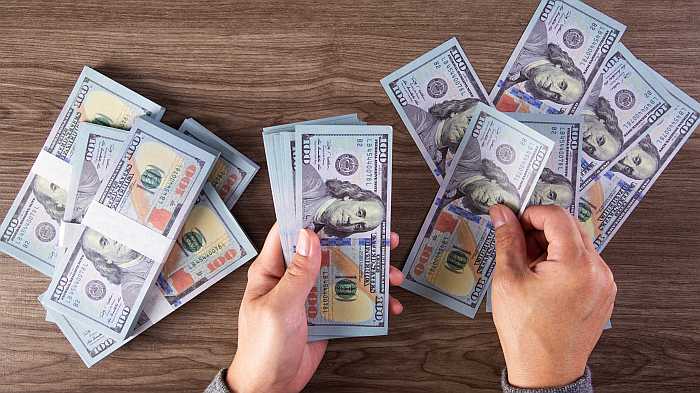 Passover program pricing for 2023 (Photo: Envato)
There is a wide range of
pricing when it comes to Passover programs
depending on the location, quality of hotel and program amenities. There are programs to suit a range of budgets. There are programs in Europe for 2023 starting at 1,599€ per person and going as high as 9,285€. Most programs in Europe are between 1,800€ and 3,000€ per person. Pesach programs in the U.S. tend to be more expensive, ranging between $4,000 and $10,000 per person. Programs in Mexico average around $5,000 per person and you can find cheaper programs if you head further south to Costa Rica ($3,600 pp) or Brazil ($2,400 pp). Programs in Israel range from ₪8,000 up to ₪15,000 per person. Pesach in Abu Dhabi will cost you $5,500 per person and Thailand $2,990 per person. Morocco is a great option with prices between 2,490€ and 3,290€.
3 Travel insurance, references & reviews
Contrary to popular belief, COVID is not completely over. The world seems to be back to normal so we figure, no more COVID but it's here to stay. While it doesn't affect our day to day lives anymore, it can affect your vacation plans. It is worthwhile to consider purchasing
travel insurance
for your Pesach vacation in 2023. Travel insurance, especially CFAR (Cancel for any Reason) insurance is recommended when dealing with such a costly investment. If nothing else, we were reminded that we never know what the future holds.
Try to get references from previous guests of the Passover program that you are considering. This is the best way to get an accurate picture of the program. Stay away from Pesach program review platforms. This has become a problem over the past year or two, with people relying on the reviews posted on websites and groups but the reviews are oftentimes false and inaccurate. The best way to check out a hotel or resort amenities is by looking at unbiased review platforms, as these are more accurate and up to date.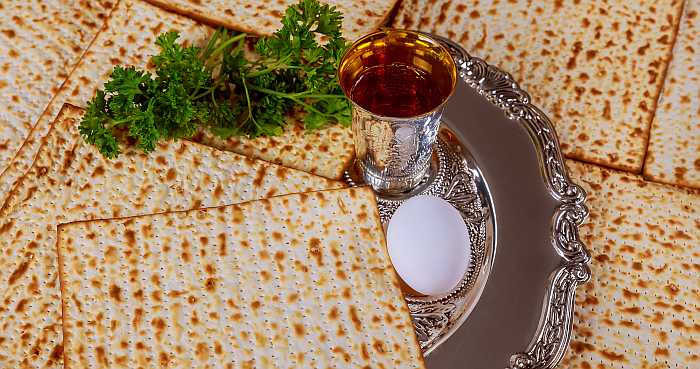 Pesach vacation (Photo: Shutterstock)
4 Longer Pesach vacation for 2023 (maybe)
Passover falls out on different days of the week and secular dates each year. Pesach 2023 begins on a Wednesday night so it ends on Thursday night, everywhere outside of Israel. This is very important to keep in mind when booking a program for 2023. Depending on where you are looking to go for Passover, you might need to plan to stay an extra weekend. Many programs offer the weekend after the holiday ends as they know that some of their guests may not be able to get home before Shabbat. If you are flying overseas then you most likely will not be able to get home before Shabbat. This will impact the cost of your Passover vacation if you need to stay on for the extra weekend.
Conclusion
We are getting into the Passover program booking season. TJT has around 100 programs listed on our website. Last year, many programs sold out months in advance and programs are filling up for 2023. There are certain things to be on the lookout for every year and there are specific issues that need to be considered for Passover 2023.
Looking ahead to Passover 2024. Next year on the Jewish calendar (5784) is a leap year so there will be two months of Adar. Any time there is a Jewish leap year, Pesach falls later in the spring season. Passover 2024 will begin on Monday night, April 22, 2024 and end on Tuesday night, April 30, 2024. This means that many destinations will have warmer weather than for Pesach 2023 but more on that next year.