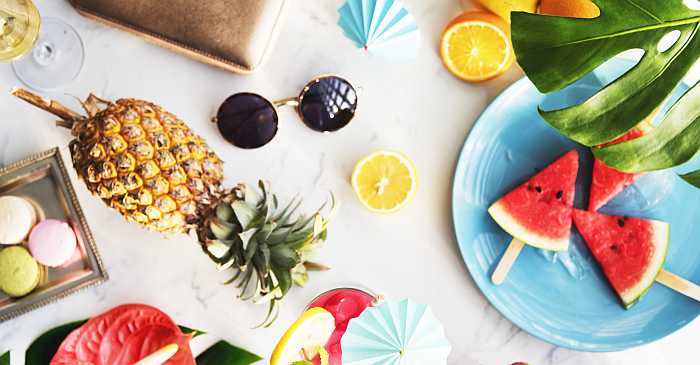 Kosher summer travel (Envato)
Summer vacation. School children count down the days until school is over and summer vacation begins. Many families begin researching a year in advance for a vacation destination for the summer. According to the
US Family Travel Survey
of 2021, published by the NYU School of Professional Studies, 88% of families planned to take a vacation in 2021. According to the survey, "This means that travel demand from US families in 2021 is at the same level as it was in 2017." As we have seen from vacation travel for 2022, the numbers are probably even higher this year. After feeling the effects of COVID on travel and tourism, families and singles are filling the airports and taking to the skies. If the success of
Passover programs
in 2022 is any indication, kosher vacation summer travel will be very busy. Don't wait too long to book your
kosher summer vacation
because we expect tours to fill fast and flights to book up quickly.
The Borscht Belt and kosher summer vacations
Summer vacation in the United States only became official in the mid-19th century due to the heat of the summer and the idea that students and teachers needed a break to rest their brains. Families took the opportunity to leave the hot city and spend some time in the country where the temperatures were cooler. Jewish families were no exception. Jewish hotels in the Catskill Mountains, aka the
Borscht Belt
, were around as early as the 1920s. From the 1920's through the 1960s there were as many as 500 Jewish hotels catering to New York City Jews. Most of these resorts closed by the 1960s with a few hanging on into the late 1980s (Grossingers) and 1990s (The Concord). Max Kellerman, fictional summer hotel owner, in the 1987 movie, Dirty Dancing acknowledges the decline of the Borscht Belt as more families start to travel to Europe for vacation.
Dirty Dancing 1987 (Part 12)

Families and couples are once again looking for organized tours, all inclusive kosher hotels and resorts for summer vacation. There are many options for kosher tours throughout Europe and South Africa. This makes it much easier for kosher travelers to really enjoy their summer vacation without having to worry about finding kosher food. Another increasingly popular summer vacation option is a kosher cruise. There are many kosher cruise destinations to choose from for an exciting vacation for the entire family.
The effects of COVID on kosher summer vacation travel
COVID affected just about every aspect of life for the past two years. Travel and tourism were especially hard hit when countries shut down.Very few families took summer vacations in 2020. By the winter and summer of 2021, depending on the location, families began to resume vacationing but adapted to the restrictions imposed by the pandemic. Vacation rentals were very popular during the summer of 2021. Most vacationers didn't want to fly so they drove to a vacation destination. They didn't want to be around many guests at hotels so they looked for vacation rentals. Kosher vacationers enjoyed the convenience of renting houses and having access to a kitchen. It was almost impossible to find a tzimmer (vacation rental) in Israel during the summer of 2021. Israelis love to travel. They couldn't fly so they booked up the tzimmers, mainly in the northern part of the country.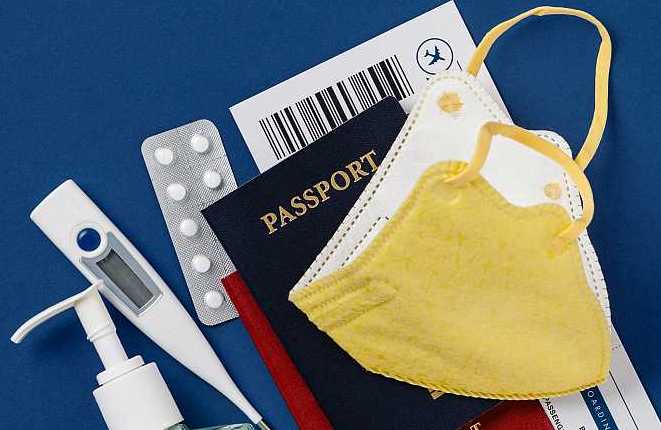 Post-COVID kosher vacation travel (Envato)


Another major carry-over from the COVID travel era is that more people are purchasing travel insurance. Before COVID, most people did not purchase travel insurance. With all the uncertainty of the COVID era regarding travel, very few vacationers booked their vacation without purchasing travel insurance. We expect this trend to continue. One never knows what will be in the future so it is always a good idea to be prepared as much as possible.
Passover 2022 shows travel tours and programs rebound
People really did not like making Pesach the past two years. COVID shut down Passover programs in 2020. There were very limited Passover programs in 2021 with many people choosing to spend Pesach at vacation rentals. One of the most popular vacation destinations for Pesach 2021 was Florida, mainly vacation rentals in Miami and Orlando. Vacation rentals in Orlando were booked up in advance and there were many stories of houses being double booked for Pesach 2021. While vacation rentals were still popular for Passover 2022, we saw that there was much greater demand for
Passover programs
in 2022 and not just domestically.
During 2021, vacationers were still nervous about flying but we have seen that most are over that fear. With so many people vaccinated or recovered from COVID, families are ready to get on planes and take a proper vacation. Passover programs 2022 in the U.S. Europe, Mexico, Dubai and more sold out very quickly. While some families enjoy FIT (Flexible Independent Travel) Pesach vacations, most were very happy to get back to organized Pesach programs. They want their Pesach vacation to be a real vacation without having to worry about any details. The Passover programs take care of everything, from food to entertainment. Vacationers want the same options for summer and are booking all-inclusive kosher resorts. Based on the success of Passover programs around the globe, we expect kosher summer vacation travel to be strong with kosher tours and kosher hotels selling out quickly.

Passover programs in Dubai (Photo: Envato)


As summer is approaching, we see that the "COVID mentality" towards vacation is receding. People are much more comfortable with flying and visiting hotels. Families that haven't vacationed during the past two years due to fears of COVID are now coming out of their homes and planning their kosher summer vacations. The increased popularity of vacation rentals that started during COVID will continue but more people are looking into
kosher hotels
, organized tours, all-inclusive kosher vacations and kosher cruises.
Kosher summer vacation expectations for 2022
The first day of summer, June 21, 2022, is only two months away. Now that Pesach vacation is ending, it's time to think about planning your kosher summer vacation. Summer 2022 is the first summer since COVID that travel and tourism is fully open in most parts of the world. Domestic travel in the United States will be more comfortable now that masks are optional. The U.S. government announced that they will no longer enforce the mask mandate on public transportation after a Florida court ruled that it was unlawful.
All major airline carriers lifted the mask restrictions immediately.
Summer has always been a popular time for a family vacation. School-age children are out of school and many businesses slow down at some point during the summer. It is an ideal time to escape the heat of the city and take a vacation. There are many options for
kosher summer vacations
, from beaches and city tours to South African safari or South American rainforest. Time to get back out into the world after two years of staying close to home.