Passover Vacations in the Golan, Israel
Passover Vacations in the Golan, Israel
1 from 1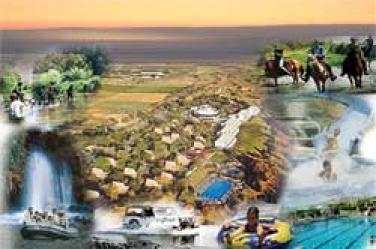 Contact information
Direct contact to the advertiser
Ramot is truly the jewel of the North and has been one of Israel's most beloved get-away spots for more than two decades. Situated on a lush and wooded mountain in the upper Galilee, it affords a sweeping view of the entire Kinneret, which is just moments away. Elegantly landscaped with soft music playing throughout the grounds, Ramot is the perfect place to relax on the Chag with friends and family, or take advantage of the expertly-guided, twice-daily nature trips which explore the Golan and Galil.
In addition to the full Pesach, partial-night stays are also available.
Amenities at Ramot include:
Full-board on Shabbat & Chag; half-board on Chol HaMoed (lunch is always available in the main dining room, the lobby coffee shop or at the new poolside grill)
3 children (of one family) in a second room pay as a couple
Daily entertainment for adults and children

Singer/songwriter Rabbi Shlomo Katz will be joining us for Pesach

Heated pool with separate and family swimming hours
Shiurim with Rabbi Stewart Weiss and guest Rabbis
Children's Moadon (kids' club)
Excursion desk for a wide range of activities, such as hiking, jeeping, horseback riding, visits to wineries, white-water rafting and more
Free WIFI access at various locations in the hotel
Free workout facility on premises
Shirat HaYam on 7th night Pesach overlooking the Kinneret
Daily English and Hebrew newspaper available
No extra charge for Pesach Seder in the dining room, or selected public areas (on a first-come, first-served basis)
Private, closed rooms for Sedarim available (for a fee) on a first-come, first-served basis
2nd Seder, 8th day minyan also offered for guests from outside Israel
Glatt/Mehadrin, No kitniot, gebrochts, "Gush Katif" vegetables, full-time Mashgiach on site

Please reserve early as we anticipate IY"H being sold out this year.
Rates:
Monday, April 14th (includes Seder) until Monday, Motzei Chag night, April 21st (SEVEN nights)
Prices starting at 11,940 NIS ($3,100 approx) per couple for 7 nights
SPECIAL DISCOUNTS FOR PRE AND POST PESACH STAYS