Passover 2018 for the Entire Family – A Long-Standing Tradition
Take all the advantages of 25 years of experience and let us plan your perfect Passover vacation in northern Israel and Tel Aviv.

Passover 2018 for the Entire Family – A Long-Standing Tradition
1 from 16
Contact information
Meira Goren
Na'ama:
+972-(0)52-5433063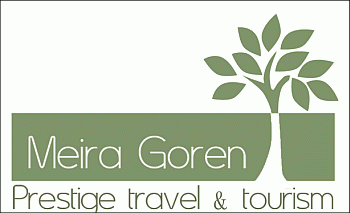 Direct contact to the advertiser
We are pleased to offer you to join us for a magical family Passover holiday in the most attractive hotels & resorts:
Olive Chain-Mount Gilboa Resort

Olive Chain-Sea of Galiliee Resort (Kibbutz Ha'On)

Hagoshrim Hotel & Nature

Galilion Hotel

Pastoral Kfar Blum

Carlton Tel Aviv On The Beach

The Galilee, Kinneret and Gilboa Mountains are famous for their vast green landscapes with rolling hills, flowing water and valleys, making each one of them a dream-destination for a unique vacation.
Places where you can enjoy Israel's Natural Beauty and encounter Jewish history while relaxing in charming and comfortable hotels and resorts.
The area is full of activities and attractions for the entire family including, hiking, excursions and much more.
Our All-Inclusive programs up north are for the entire family, taking in consideration the variety of ages and the differences of needs and expectations.
It is important for us to be attentive and to try to comply with your requests.
More Specific information you will find on our website:
www.gorentours.co.il