An Exceptional Passover 2018 in a Dream Location
Pesach on the seashore of
La Costa Brava, Spain.
Join us for a Magnificent Vacation!
An Exceptional Passover 2018 in a Dream Location
1 from 9
An Exceptional Passover 2018 in a Dream Location
Contact information
Direct contact to the advertiser
Rates
Flights are not included in the price.
Passover in Hotel Tropic Park 4 **** Superior
on the seashore of
La Costa Brava
which is located in the
Malgrat de Mar Resort


The hotel offers you a festive and quiet atmosphere. You will enjoy the possibility to make a use of a variety of sports activities throughout your stay, including tennis court and soccer field. You will also be able to relax and find some time for leisure and games, with the finest recreational activities suitable for all ages, for young and old.
Tropic Park Hotel is located in Malgrat de Mar, on the promenade, by the sea.
Full comfort assured!

The rooms
All the rooms are equipped with air conditioning, heating, telephone, terrace, flat screen TV with satellite channels, safe, minibar and bathroom with hairdryer.
Free WiFi
All hotel rooms were renovated during 2015
The hotel offers 4 swimming pools, a gym and a sauna.
There is a large outdoor pool, an indoor heated pool and a children's pool.
One of the pools is located on the rooftop and offers a superb Mediterranean view.
Daily Minyans & Lectures
Top culinary cuisine

!
During your stay you will enjoy our gourmet meals prepared by our top French and Spanish chefs.
You will have the pleasure of tasting the variety of hearty and abundant dishes
.
Special meals for children and babies are also available.
The stay is on a full board basis. You will enjoy our Israeli breakfast buffet, while lunch and dinner will be served at your table, without forgetting our buffets filled with cakes and fruits for afternoon's snacks.
Our cuisine is
Glatt kosher Lemehadrin
under the supervision of
under the supervision of
Rabbi Rottenberg, Paris - cheif Rabbi of the Orthodox Community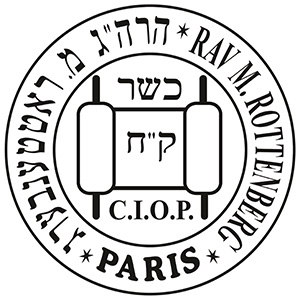 Non Gebrokts, Non Kitniyot.
You will have the option of a collective or family SEDER with a waiter at your service.
Guided excursions during Hol Hamoed
BARCELONA: the city of a thousand colors, Ramblas

,

Boqueria Market, Montjuïc, Olympic City, ....
GIRONA: Visit of the Jewish neighborhood's Museum of "Call", the Medieval Village, the Medieval walls, the pedestrian street "Rambla de la libertat".
PARC PORT AVENTURA: discover the world in a day via its attractions, ideal for Children and Youth!
SHOPPING DAY: La Roca Village Outlet !!!


KIDS CLUB

:
For children 3 to 12 years from 10:00 to 17:30
Inflatable bouncy castle for children and more.

Entertainment:

During Hol Hamoed you will enjoy our evenings with clowns and magicians...
Concert with the Hassidic singer Aaron Meir and his band.
The Hotel is located 70 km from Barcelona airport and 30 km from Gerona airport
.
Do not hesitate and contact us for more information on the stay organized by GUEOULACLUBS!
We will be happy to answer all your questions.